Colorado highways have been deemed "bad," according to a recent report.
Reason Foundation's Annual Highway Report, released Aug. 22, ranks Colorado 36th in overall cost-effectiveness and condition. The previous report had the state 31st.
The report judges states based on 13 factors, including pavement conditions, fatality rates and congestion.
Colorado's rank was pulled down by its 47th ranking for rural Interstate pavement condition and 37th ranking for urbanized area congestion.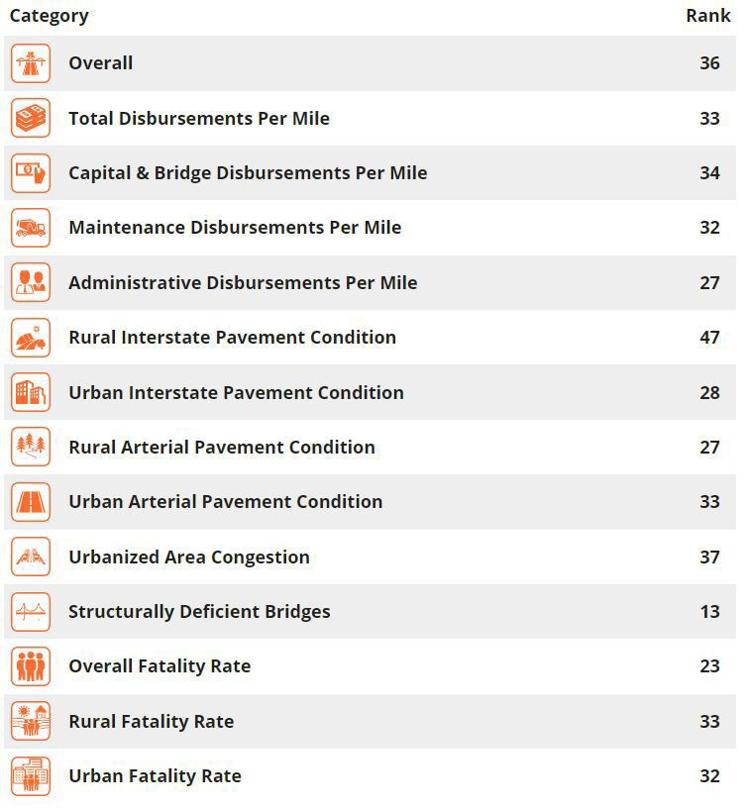 Overall, the report found that highway conditions are deteriorating nationwide, especially when it comes to deficient bridges, interstate pavement and traffic congestion.
There were also more traffic fatalities found in 2016 than any year since 2007.
"The overall condition of the highway system has worsened in recent years," says Baruch Feigenbaum, lead author of the report. "This year we see some improvement on structurally deficient bridges, but pavement conditions on rural and urban highways are declining, the rise in traffic fatalities is worrying, and we aren't making needed progress on traffic congestion in our major cities."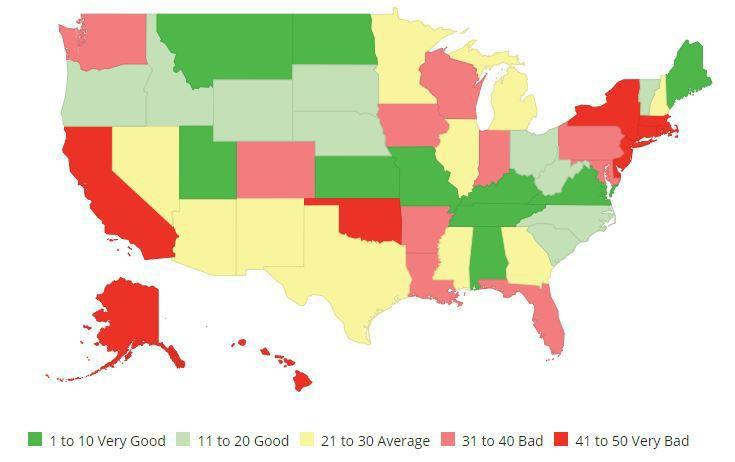 Americans are spending an average of 35 hours a year stuck in traffic, according to the report. Drivers in New Jersey, New York, California, Georgia and Massachusetts suffer the worst traffic delays.
States spent slightly less on their roads in 2016, about $139 billion compared to $145 billion in 2015, but Feigenbaum says that can't necessarily be faulted for the worsening conditions.
"Some may point to the slight decrease in overall state highway spending in 2016 as a cause of the lack of improvement in key highway metrics, but 21 states made overall progress in 2016," he said. 
"Towards the bottom of the rankings, you have highly populated states, like last-place New Jersey, along with Massachusetts, New York, and California to a lesser extent, that are spending a lot but often failing to keep up with traffic congestion and road maintenance."
For Colorado to improve its ranking, the state needs to spend more on pavement repair.
"Colorado needs to improve its rural Interstate pavement condition," Feigenbaum said. "Colorado is in the bottom five of all states in rural Interstate pavement condition."