The safety of travelers through Glenwood Canyon on Interstate 70 will require innovative solutions to deal with the power of water and gravity for the foreseeable future.
When the highway was built, sections were elevated on pylons to pass water, as well as to provide animals with access to the river underneath the roadway. But not at Blue Gulch, where the worst of the damage from the July 31 and Aug. 1 torrential rainstorms that caused mud and rocks, some the size of small cars, to come cascading down the gulch from 1,800 feet above.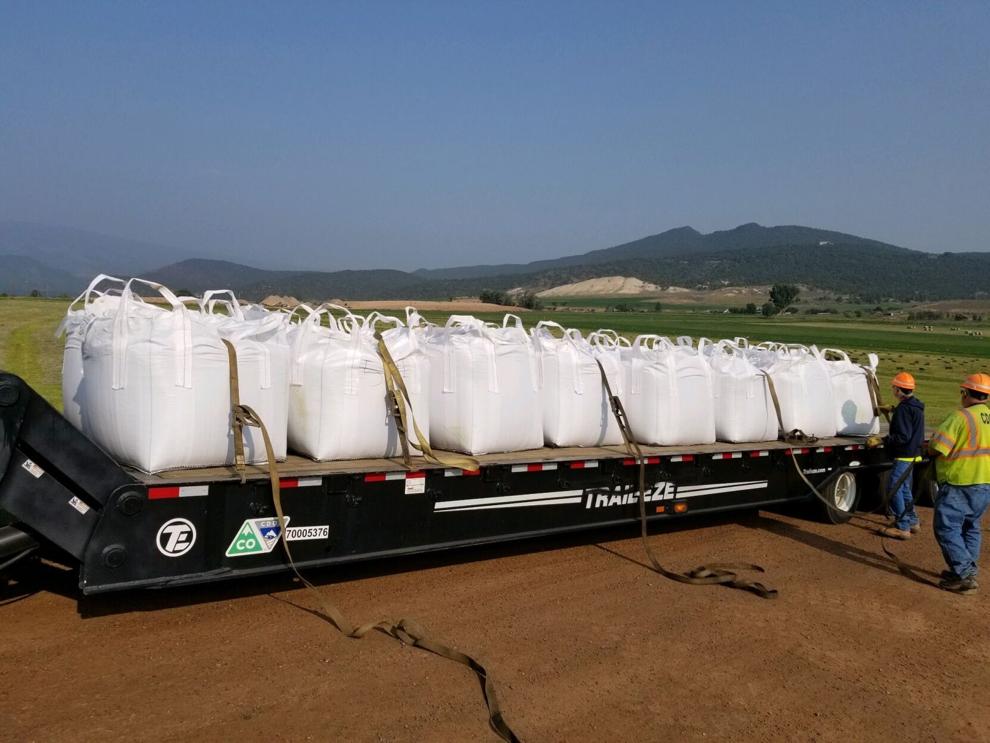 While there are options for mitigation of mudslides like this, they all will be very costly, says Chris Senseney, professor of civil engineering at the University of Colorado.
"One of them is to construct openings under the roadway so that the debris could potentially flow under the road through a culvert or something like that," he said. "Another option that I've heard of is to construct some kind of basin the debris could flow into and be collected. Whenever that happens, you could get crews up there to remove that debris and maintain that area."
There might be room for catchment basins high up in Blue Gulch, but getting equipment up there to build and maintain them would require building a road to get there, and that's not a likely option given the rugged, steep terrain.
"I guess a third would be something like you see in some really bad avalanche areas where you have a shed that carries debris over the roadway," Senseney said.
None of these possible engineering solutions will be in place any time soon, he said.
"I think that the moral to the story is there is no quick fix to this problem."
Engineering a reliever and bypass route is no less daunting and probably about as expensive.
Cottonwood Pass between Gypsum and Glenwood Springs has become a popular bypass for locals commuting from the Eagle area to and from jobs in the Roaring Fork Valley.
Cottonwood Pass is not as rugged as other forest roads in the mountains that bypass the canyon, but Garfield County Sheriff Joe Vallario is adamant that tourists and people unfamiliar with the area not try to use it as an alternative to the approved northern detour, especially not semi-trucks with trailers. To prevent truckers from trying, Eagle and Garfield counties have stationed workers at each end of the pass road to stop oversized vehicles from attempting it.
Cottonwood Pass is a steep, narrow gravel road with sharp curves that is unsuitable for large trucks, motorhomes and RV trailers. Besides the grade and width, there are sections that are completely impassible when wet due to extremely slippery mud.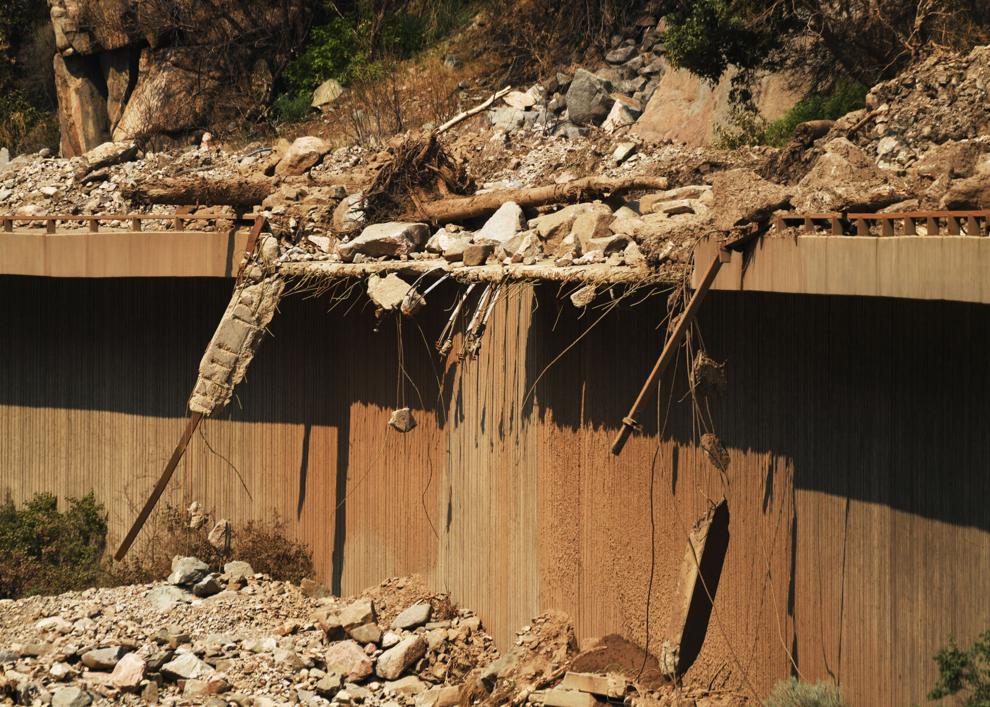 Improving the pass as a usable bypass option for Glenwood Canyon has been discussed for decades. Cost is the major obstacle. Garfield County Commissioner Tom Jankovsky said, "There would have to be federal funding for that. It's in excess of probably $50 million. I don't think we can get it to the point where semis can travel over it, but I do think we can get it to the point where it can be a two-lane country road that could handle some of the traffic from I-70."
Senseney said, "They need land on both sides of the road in order to widen it. They don't own that land. So, the one big issue is obtaining the right of way."
Most of the route passes through private property, and in the past, proposals to widen and pave the road have been met with stiff opposition from residents along the route, as well as community members in Glenwood Springs. However, the state can acquire the necessary right of way using the power of eminent domain if landowners balk at the project.
Gov. Jared Polis included a request for $10 million to study upgrading Cottonwood Pass in a letter to the Federal Highway Administration on Monday as part of a $116 million disaster assistance program request to get I-70 back open and mitigate future mudslides.
"Further, the ongoing vulnerability due to the severe erosion described above will likely require improvements to diversion routes such as Cottonwood Pass to be able to withstand heavier traffic in the future while providing resiliency," the letter states. "Prior estimates concluded that improvements to Cottonwood Pass are upwards of $50 million ... subject to further assessment which could increase this number."
The Federal Highway Administration responded Tuesday to the request, one business day later, with a grant of $11.6 million under its quick-release process, 10% of the total Polis requested.