Denver's got RiNo. Boulder has Pearl Street. Fort Collins has Old Town. Pueblo has the Riverwalk.
Could Colorado Springs finally have an entry in the roster of cool urban Front Range neighborhoods with the New South End? (Is Colorado Springs truly capable of cool?)
The delightfully motley, post-industrial zone to the south of downtown — let's go there and call it NuSo — is definitely in the act of ripening into something. Where it will end up is TBD, and a grand part of its appeal right now is that it's a work in progress, full of possibility.
"Frankly, I would describe its character as, if you will, puberty," Susan Edmondson, president and CEO of the Colorado Springs Downtown Partnership, aptly put it. "It's in that awkward growth stage. It's broad and exciting, and new adventures just like when you're in that puberty stage, more growth and more things to come."
Once thought of as downtown's sore shoulder, New South End is developing a quirky, cool, dog's breakfast personality that downtown may come to envy. There's always something new to see in New South, where ground was broken for a new Marriott-branded hotel just last week.
"We're the new kids of downtown," said developer Darsey Nicklasson, who brought Blue Dot Place apartments to New South End. "It's the up-and-coming neighborhood. We have the most room for growth down here. We've got some historic buildings and then we've got buildings that don't necessarily have a lot of architectural or history attached to them."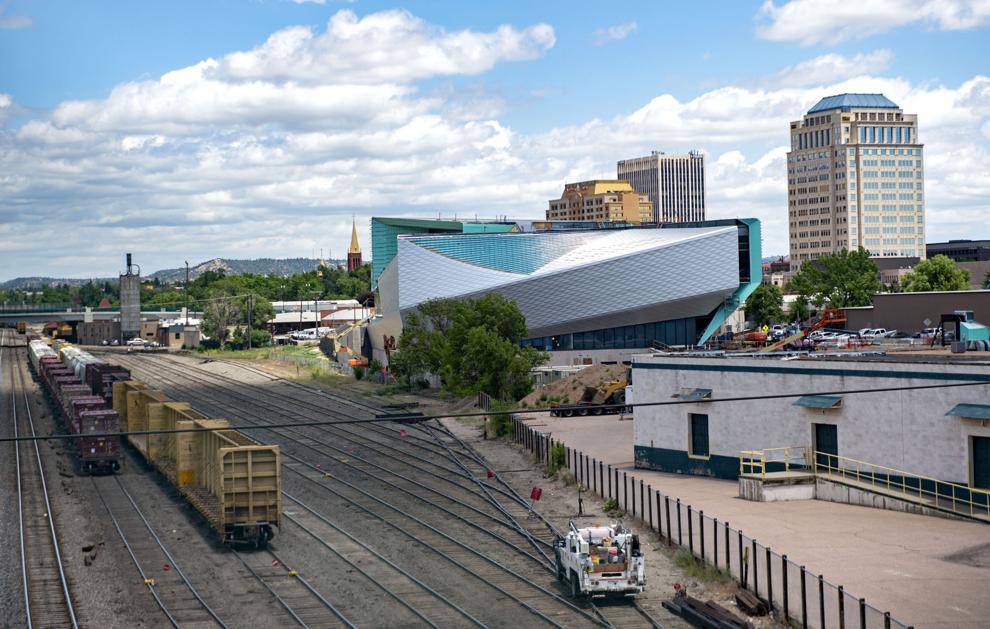 The whirling Mixmaster of abandoned warehouses, hip new restaurants, specialty shops, surface lots, Victorian homes and cheaper prices make it kind of gritty and unpredictable, a counterpoint to the staid old city center just a few blocks north. Add in a 10,000-seat soccer stadium and Olympic Museum, tear down the power plant, and you've got all sorts of possibilities, a blank gray slate to create a new urban cityscape right in the heart of town.
"Trolley Block is the place to see and be seen now," Edmondson said of the renovated trolley building that opened last year in the 500 block of South Tejon with Streetcar520, The Coffee Exchange, The Atomic Cowboy bar, Denver Biscuit Co., Fat Sully's Pizza and Dos Santos Tacos
"I think it's going to be a really eclectic and busy mix of new people living there," Edmondson said of New South. "New businesses, certainly new hotel patrons, and a whole other energy. Some of that energy has already started, but I think we're only going to see more of it."
Eclectic might be the defining characteristic of the emerging hood.
I love the juxtapositions: It's got a tiny purple castle (King's Chef Diner) and a diaper biz called Baby Cotton Bottoms. There's a Salvation Army shelter not far from a new 184-unit upscale apartment building going up at Cascade and Rio Grande. There's still an engine supply machine shop across the street from uber-trendy Loyal Coffee; a defunct lumber yard across the street from the emerging Olympic Museum. There's both the Perfect Peace Baptist Church and FN Jeep, which looks like a La Brea Tar Pit of Jeep fossils and engine parts. Weirdly, there are seven law firms but only two art galleries.
"There is a whole variety of property owners, and they are each doing their own things, so that is going to make that whole area more eclectic," Edmondson said. "You'll have a very different feel over by the Olympic Museum where there's larger concentrations of fewer owners, and that will be much more vertical, glass and steel, and a very cool urban feel, but it will have a different character where each parcel and each block may have different ownership, all creating kind of their own piece."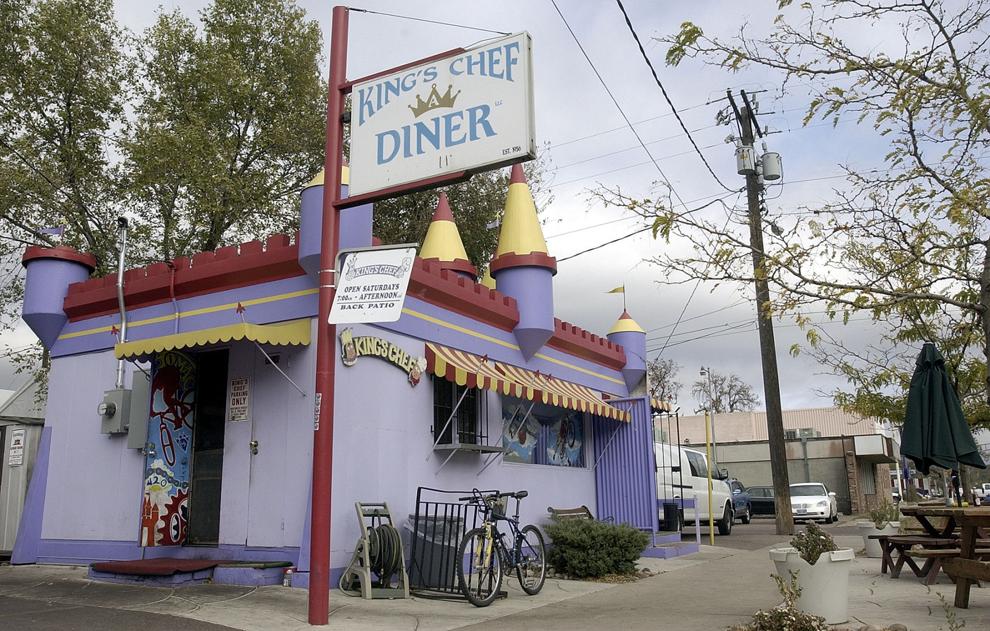 Plusses, minuses of mishmash
Of course, eclectic can also mean unplanned, too. Market forces are great drivers when a neighborhood catches fire, but it doesn't hurt to have a guiding force to provide some inspiration and vision.
Edmondson, for one, would like to see some improved pedestrian areas for neighborhood walkability, so the different parts of New South End feel more connected to each other. And she hopes to see lots more people living down there — that's when Denver's LoDo really started to take off, when it became a neighborhood, not just a commercial district, and people who lived there began to see it as their personal art and architecture project.
New South End could use the vision and bucks of someone like Pat Stryker and her Bohemian Foundation up in Fort Collins. Stryker purchased and renovated the former Garment District into The Music District, an arts community and shared space for musicians and music-centric businesses and organizations. She paid for old upright pianos to be put around Old Town that visitors can just sit down and play.
I recently visited Old Town and was struck by how many families were downtown on a weekend night, milling about the Exchange, an open-air plaza and entertainment district bordered by quirky shops made from shipping containers. You could buy a beer at one venue, and stroll around with it to the giant ice cream churn nearby, or over to the outdoor dance floor with live band, and then go play some putt-putt at an indoor golf course. Fort Collins also had a thing going on called Hidden Spaces that filled its downtown alleys with works of art, artisan booths, electric murals and more live musicians.
New South End could also use some place to buy groceries, maybe even a big urban market of delis and sweets shops and eateries under one roof like the Milk Market or the Source up in Denver. And wouldn't it be wonderful if, in some near version of the future, Colorado Springs embraced its river, integrating it into the neighborhood somehow, the way Golden and Cañon City and Boulder have?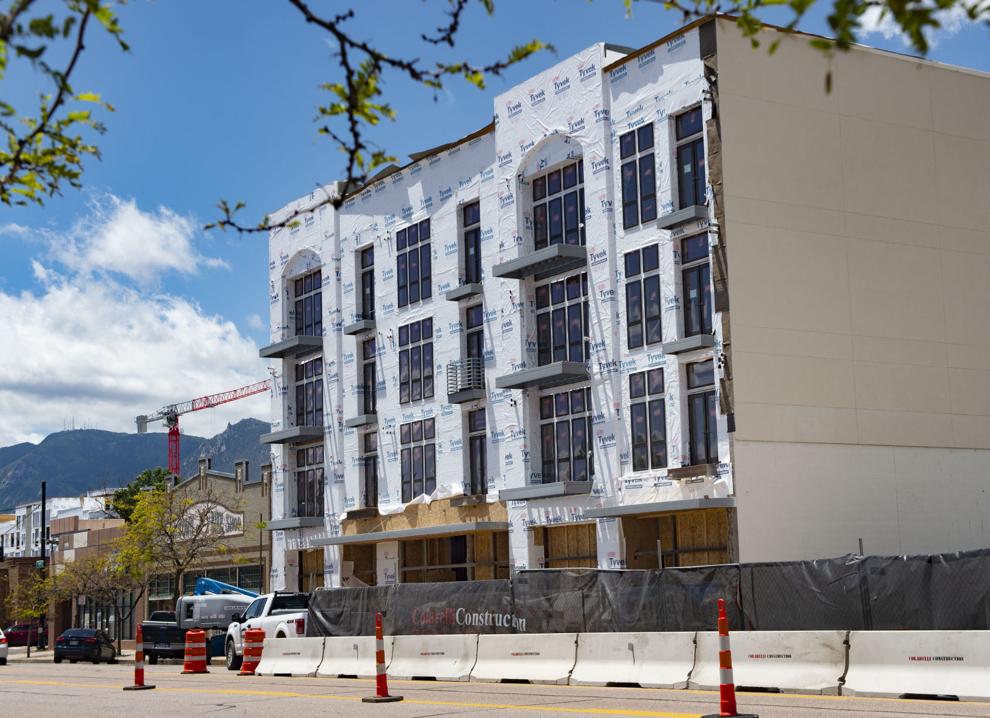 Origin story
When Darsey Nicklasson began building Blue Dot Place, the first new apartments downtown in decades, a mentor told her to get to know her neighbors.
"I started going around and knocking on everybody's door, making friends. In doing so, I started understanding that people in the neighborhood didn't really know what the other ones were doing."
So she started organizing informal happy hours at local breweries, such as Fieldhouse and Iron Bird. As a conversation starter, Nicklasson said to the gathered, " 'Hey let's name our neighborhood.' That gave us something to talk about and work together on. We had to have lots of happy hours to do that."
That went on for about a year, year and a half, and finally somebody threw out the idea that the neighborhood that bookended downtown on the north was the Old North End, so why don't we call ourselves the New South End?
"And it just kind of stuck," Nicklasson said. "It had to be organic. We as a group named ourselves. You can't force a name on someone."
That was summer 2014 right before Nicklasson broke ground on Blue Dot.
"I do give Darsey and Blue Dot Place a lot of credit for gelling the neighborhood," Edmondson said. "She saw the potential."
New South End definitely has a ring to it and you can't help but get carried away by its creative, hodgepodge vibrancy, but can any neighborhood in conservative 'ole Colorado Springs really establish itself as "cool?"
"Absolutely. Absolutely," answers Nicklasson emphatically. "We're very cool. I am very Colorado Springs proud. Colorado Springs is very cool. A lot of great people doing a lot of good things here. All the independent restaurants that are downtown. There's an interesting music scene that's going on. We are beautiful and we are cool.
"And we've got a mountain."
That's the best juxtaposition of all, really — big city and mountain. Not many other neighborhoods are ever gonna figure out how to build that.