Fifty-five years and counting, The Fort in Morrison is one of Colorado's most unusual restaurants, a destination for dignitaries that's been listed on the National Register of Historic Places by the Department of Interior.
It's a replica of Bent's Fort, a famous Colorado fur-trade adobe fort built in 1833, the first U.S. community west of the Mississippi and a rendezvous point for Kit Carson and other mountain men.
The cuisine represents what mountain men ate, with touches of the native Indian tribes' foods, culinary influences of the Mexican and Spanish traders and a contemporary twist.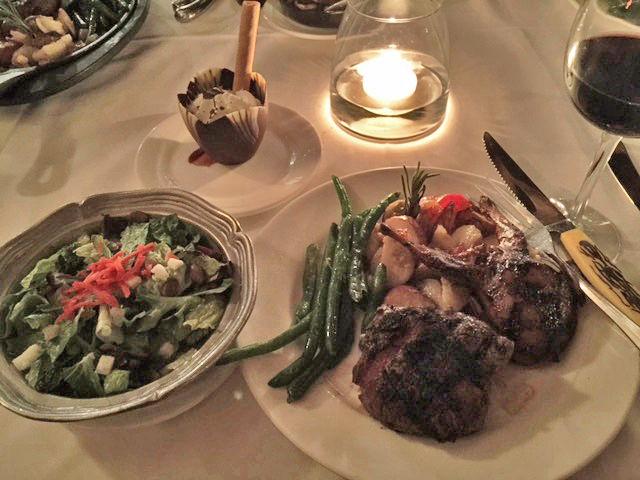 The Fort's staples always have been buffalo, elk and quail. More than 80,000 entrées of buffalo are served annually. Recipes are inspired by a 3,000-volume rare and historic cookbook library. All of the recipes are based on ingredients that were available in Colorado in the 1830s, the restaurant reports.
Signature dishes on the menu include the Bowl of the Wife of Kit Carson (chipotle turkey soup), the famous Negrita dessert (dark chocolate whipped with Myer's rum) and the historic 1840 Hailstorm Premiere Julep, served in a Mason jar with fresh mint.
The eatery, voted one of the 100 Most Scenic Restaurants in America for 2017, has nine dining rooms seating 350 people.
Sissy the bear lived there from 1963 to 1982, "kissing" Fort guests and inspiring the Holly Arnold Kinney book, "Sissy Bear at The Fort."
The Canadian black bear was adopted as a pet by the Arnold family, whose patriarch, the late Sam Arnold, founded the restaurant. Arnold, a food historian, chef, newspaper and radio journalist and world traveler, entertained Julia Child and hosted President Clinton's state dinner during the Summit of the Eight Conference in Denver in 1997. Details: 19192 Colorado 8, Morrison, 303-697-4771, 5 p.m. daily, thefort.com.