Authorities arrested a 52-year-old man on Saturday, accusing him of starting the Spring fire in Costilla County that has grown since Wednesday to 41,292 acres and forced residents to flee their homes.
Jesper Jorgenson was arrested on suspicion of arson and is being held at the Costilla County jail.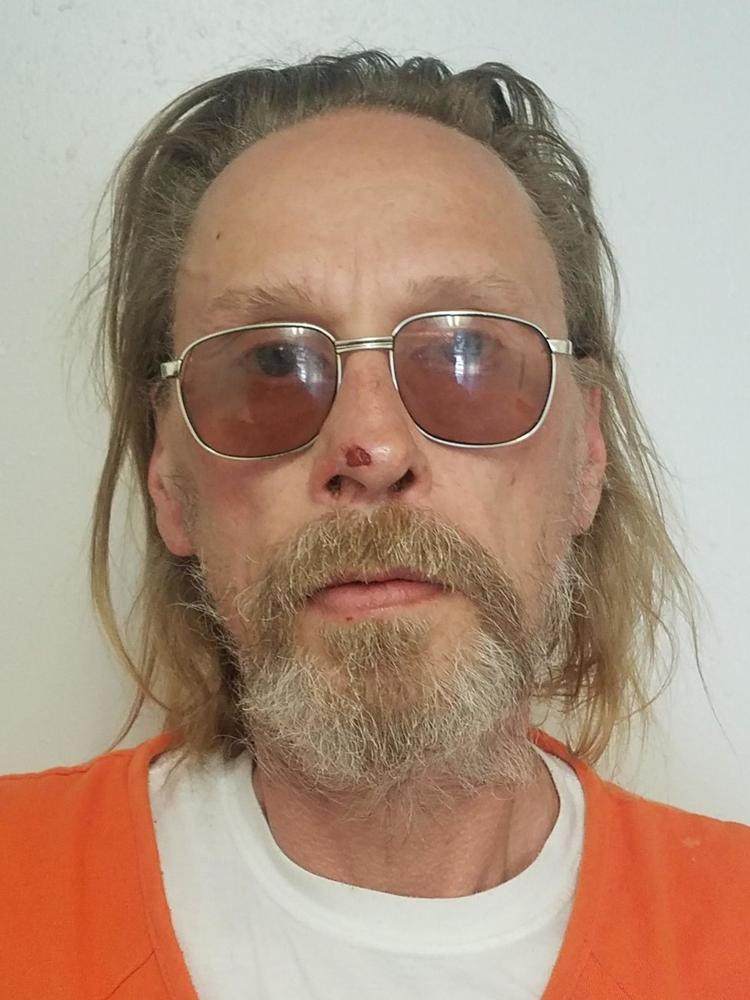 Reuters reported that Jorgenson is not a U.S. citizen and will be handed over to Immigration and Customs Enforcement.
The Spring fire, which started 5 miles east of Fort Garland, was zero percent contained Saturday morning and forced evacuations of residents in Costilla and Huerfano counties. It has destroyed multiple structures, though no injuries or fatalities have been reported.
The fire was declared a disaster area by Gov. John Hickenlooper on Friday. The Spring fire is one of eight burning in Colorado, the most of any state in the U.S. New Mexico, California and Utah each have six active fires, while Oregon and Texas have three and one, respectively.
South of Florissant, the 1,400-acre High Chateau fire is zero percent contained and has destroyed at least four structures, the Teller County Sheriff's Office said.
Sheriff Jason Mikesell could not say if any of the structures are homes. Residents of more than 100 homes were told to leave Friday and more evacuations were ordered Saturday.
County Road 12 is on mandatory evacuation on both sides. The west side of County Road 1 from County Road 11 to County Road 12 is on mandatory evacuation.
The La Montana Mesa, Las Brisas, Ranch Resorts behind Evergreen station, Evergreen Station, Lazy M Ranch, Lazy BM Ranch subdivisions are on pre-evacuation as well as homes east of County Road 1 and County Road 11.
The Rocky Mountain Type 1 Incident Management Team will assume command of the fire Sunday, said the team's spokeswoman, Brenda Bowen.
Overnight Friday and Saturday, firefighters were mostly protecting structures threatened by the flames.
"Firefighters are diligently fighting this fire and trying to get some type of line around it," Bowen said.
Their fight was aided by a change in the weather, with temperatures dropping Saturday after a week of 90-plus-degree days and rain forecast for some areas. In Cripple Creek and Fort Garland, highs were in the mid-70s, the National Weather Service in Pueblo reported. Humidity levels surpassed 70 percent in Cripple Creek, though Fort Garland remained in the teens and single digits.
The weather service expects a high of 60 degrees and a 10 percent chance of thunderstorms after 10 p.m. Sunday in Cripple Creek followed by a high of 77 degrees and a 20 percent chance of afternoon thunderstorms Monday.
Temperatures are forecast to be higher in Fort Garland. The weather service predicted a high of 80 degrees Sunday and 82 degrees Monday. A 10 percent chance of thunderstorms is expected Monday night.
U.S. 160 will remain closed until further notice due to heavy smoke, poor visibility and proximity of the Spring fire to the highway.
The 275 firefighters working on the blaze are mostly focused on protecting homes and building a fire line to slow growth. Air tankers and helicopters dropping water and fire retardant were used Friday to help cool the fire's edge and attack areas with lighter fuel.
Much of the fire has been contained to the south side of U.S. 160 except for a portion that crossed the highway near Mount Mestas.
The other six fires burning in Colorado are:
Weston Pass fire, southwest of Fairplay. 1,500 acres, zero percent containment.
Sugarloaf fire, north of Loveland Pass. 1,311 acres, zero percent containment.
Stonemoor fire, southwest of Pueblo's Stonemoor Hills neighborhood. 217 acres, 40 percent reported.
Divide fire, Moffat County. 5,136 acres, 10 percent, at least one structure lost.
Burro fire, northwest of Durango. 3,869 acres, 40 percent containment.
416 fire, north of Durango. 47,031 acres, 37 percent containment, no structures lost.