Two protests next week will challenge attempts by El Paso County officials to seal autopsy reports for sheriff's Deputy Micah Flick and suspected car thief Manuel Zetina, who were killed in a gunbattle in February.
The Coroner's Office petitioned last month to block the records from public release, saying the information contained in the reports "will cause a substantial injury to the public interest" and "cause additional stress and grief" to Flick's family.
But Flick and Zetina weren't the only ones impacted by the shooting, protest organizer and shooting witness Michael DeRossett said. Thomas Villanueva, 28, who was described by the Sheriff's Office as an "innocent bystander," got caught in the crossfire on his way home from lunch and was paralyzed from the chest down.
DeRossett says Villanueva deserves to know why he wasn't warned to stay away and who shot him — officers or Zetina?
"Thomas simply needs answers," DeRossett said. "We demand transparency. What do they have to hide by sealing these records?"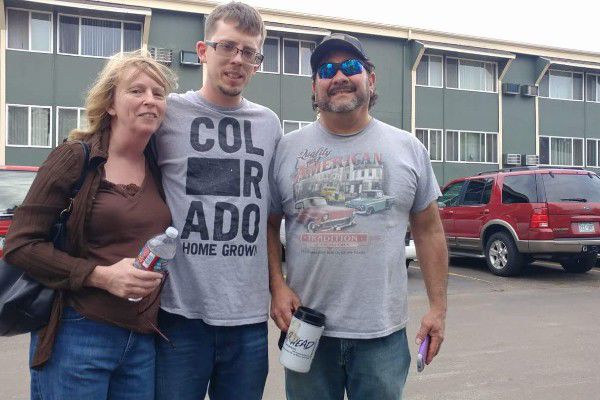 The first protest will be Tuesday outside the El Paso County courthouse, 270 S. Tejon St. A second protest will follow Wednesday outside the Coroner's Office, 2741 E. Las Vegas Street.
The Gazette and the Colorado Springs Independent have hired legal counsel to fight for the autopsy reports.
DeRossett said he believes the records will reveal important details about the gunbattle, which could answer lingering questions about whether the Beat Auto Theft Through Law Enforcement team acted appropriately when they confronted Zetina in a parking lot at the Murray Hill Apartments on Feb. 5.
Some witnesses have criticized officers for approaching Zetina with their guns holstered. Others, quoted by the Independent, said the officers did not identify themselves as law enforcement before Flick "grabbed Zetina from behind, attempting to pin his arms to his side." They criticized whether Zetina could have known who was attacking him.
Sheriff Bill Elder said agents were clearly marked by law enforcement insignia, but Villanueva and other witnesses have contradicted that account.
Villanueva described the officers as well-dressed "gangsters," adding that he saw the men signaling to each other but had no idea who they were or that they were about to attempt an arrest. DeRossett agrees, saying from his vantage point overlooking the parking lot he never saw badges or heard warnings from police before the shooting erupted.
He captured video of the aftermath, which he says proves officers weren't identified. He also said the scene was so confusing that he and neighbors grabbed weapons to assist in what they thought was "a gang fight going bad."
Villanueva, DeRossett said, is "upset he never had a chance to run or turn away."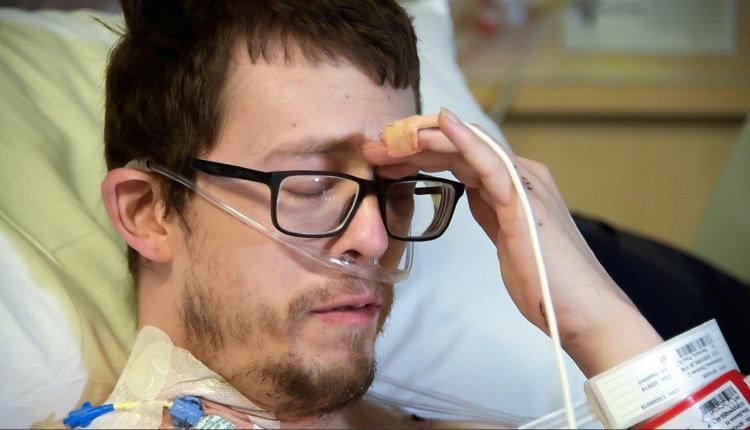 Villanueva has since filed a notice of claim — a precursor to a lawsuit — blaming Colorado Springs police and the Sheriff's Office for his "serious physical injuries requiring hospitalization and surgeries." The allegations are only conjecture, his attorney Dr. Joseph Ramos said, until the investigation is complete.
"There's this idea out there that there were these uniformed officers and it was clear a shootout was about to go down and (Villanueva) walked in the middle of it," Ramos previously told The Gazette. "I can promise he had no idea what was happening in the area he was in."
Ramos' office did not return calls Friday seeking comment about whether it supports the protest.
If officers are found to have acted appropriately, Ramos has said, Villanueva will not sue. He also would not receive other compensation for his injuries or his extensive stay at Craig Hospital in Englewood, where he had to relearn how to care for himself.
That's why Villanueva's supporters say they're fighting for his right to access records — including the autopsies of Flick and Zetina. He has a right to know why he may spend the rest of his life in a wheelchair, Villanueva's sister's nephew, Derik Dubbel, said.
"I feel that justice needs to be served here," Dubbel, 29, said. "The other officers who were killed and injured, why are their families being taken care of any more than Thomas?"
In addition to Villanueva, three officers were wounded in the shooting, two suffering minor injuries and quickly returned to work. The third, sheriff's deputy Scott Stone, remains on leave after being shot in the abdomen.
Dubbel, a hip-hop artist who goes by the stage name Dvoted, wrote a rap about the ordeal from Villanueva's perspective: "…Piracy is what it feels like, I may never feel right…At some point I can't help but ask why…I want answers so I'm out gettin' em."
Contact the writer at 719-636-0362 or find her on Twitter: @njKaitlinDurbin.