A Pueblo man pled guilty to planning to bomb a Pueblo synagogue, court records show.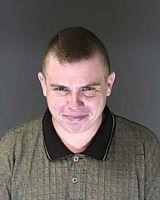 Richard Holzer, 28, was arrested last November, the day before he planned to bomb Temple Emanuel, according to the FBI.
The arrest affidavit showed Holzer frequented websites and chatrooms that promoted white supremacy and racially motivated acts of violence.
"We thwarted an imminent threat to our community," said Special Agent Dean Phillips when announcing the arrest.
Holzer also got a hold of two fake pipe bombs and 14 sticks of phony dynamite from undercover FBI agents with the intention of using them on the synagogue. The affidavit notes that Holzer intended to carry out the attack during the night of Nov. 2, 2019, but only in order to avoid police.
Holzer told police he was not concerned if anyone was inside the building during the bombing because the victims would be Jewish.
Court records show Holzer initially pled not guilty.