Snow dumped on the Pikes Peak region overnight, making morning commutes dangerous and giving many people mounds of snow to shovel Thursday. Read more here.
Here's a look at the totals across the region according to the National Weather Service in Pueblo:
Colorado Springs Airport: 5.8 inches
Old Colorado City: 7 inches
Broadmoor area: 8.2 inches
Northwest Colorado Springs: 10 inches
Colorado Springs, I-25/Uintah Ave: 9.2 inches
Colorado Springs, Bear Creek Regional Park: 10 inches
Peterson Airforce Base: 8 inches
Colorado Springs, Quail Lake Park: 7 inches
Fountain: 4.7 inches
Manitou Springs: 9 inches
Monument: 3.2 inches
Cascade: 4 inches
Woodland Park: 4 inches.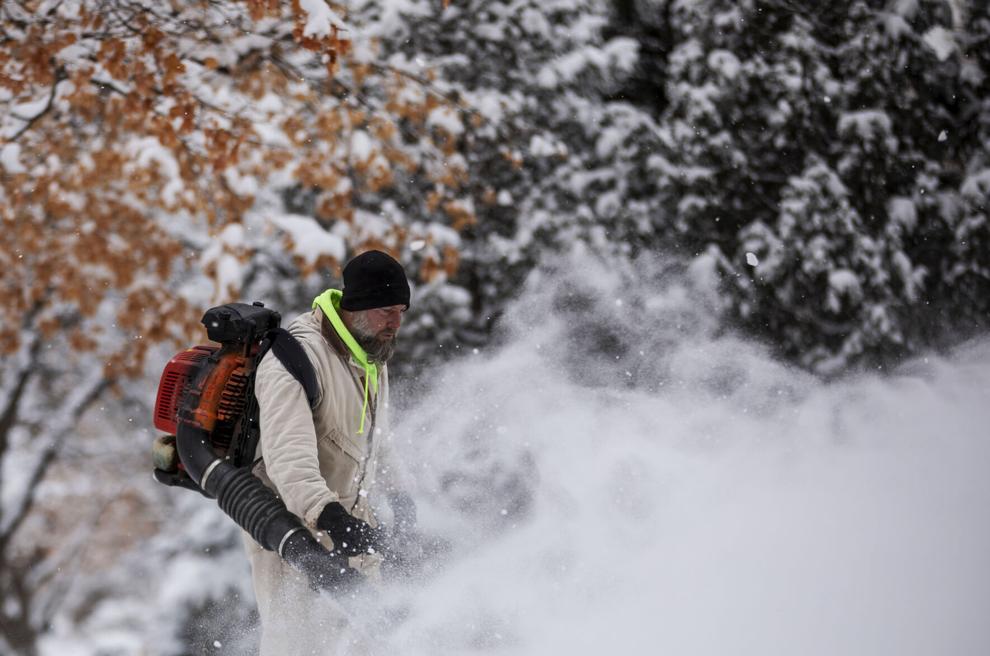 ELSEWHERE IN COLORADO
Englewood: 16.3 inches
Denver: 14 inches
Cherry Creek Reservoir: 13.2 inches
Thornton: 13.2 inches
Cherry Hills Village: 13 inches
Louisville: 12 inches
Aurora: 11.5 inches
Broomfield: 10.2 inches
Lakewood: 9.5 inches
Boulder: 9 inches
Westcliffe: 5 inches
Pueblo: 3.7 inches
Cañon City: 2 inches
Cripple Creek: 4.2 inches
Buena Vista: 2.2 inches