WOODLAND PARK • Missing 29-year-old mother Kelsey Berreth apparently had planned to be gone from her job as a flight instructor for Doss Aviation in Pueblo for a week after Thanksgiving.
But she still hasn't returned home.
Now a nationwide search is underway for Berreth, who moved to Woodland Park in 2016 with her fiance, the father of her 1-year-old daughter.
Fourteen news cameras were at a news conference Monday at City Hall, where Police Chief Miles De Young and mother Cheryl Berreth gave an update on the case, after national ABC News reports Sunday night and Monday morning.
"This is a missing person case, and right now, there are a lot more questions than there are answers," said Susan Medina, spokeswoman for the Colorado Bureau of Investigation. "Our bottom line is: We want to find Kelsey."
Cheryl Berreth said she hasn't heard from her daughter in 19 days. She reported her missing Dec. 2.
Police checked Kelsey's apartment, where cold baked cinnamon rolls were on the counter, and she had left her makeup bag, two vehicles, suitcases and other possessions, said Police Chief Miles De Young.
Armed with a search warrant, they also combed through her vehicles, De Young said.
"She's not the kind that runs off," her mother said. "This is completely out of character. She loves her God, family and friends, her job. She's reliable, considerate, honest."
Police have no suspects, De Young said.
Officers have interviewed her fiance, Patrick Frazee. Asked whether police will search his home, De Young said, "That's something we're going to have to look into. All options are on the table. She's a missing person. We're going to explore every avenue."
Police had not responded to domestic violence calls involving the couple.
Frazee said he last saw Kelsey on Thanksgiving, when she handed off their daughter to him, De Young said. He never lived with Kelsey, Cheryl Berreth said. Frazee was not at the news conference.
Asked whether he is a suspect, De Young said, "At this point, he is the father of Kelsey's daughter."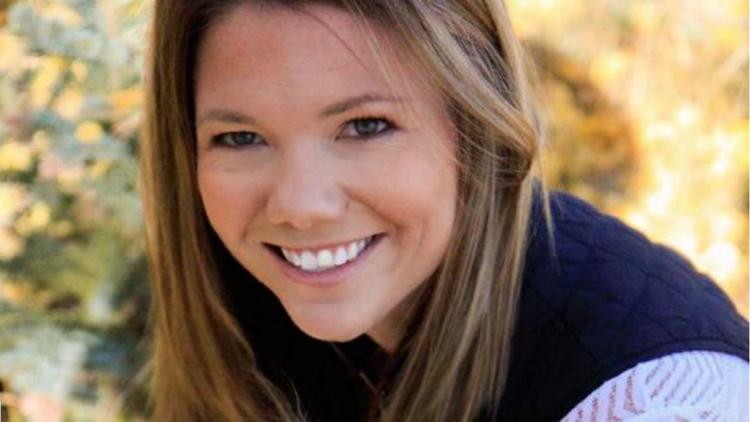 Surveillance cameras at the local Safeway store show Kelsey buying groceries with her daughter at 12:22 p.m. Thanksgiving Day.
Frazee told police he last heard from her three days later, on Nov. 25, the day she told her boss she wouldn't be at work that week.
Kelsey works in the Pueblo office of Doss Aviation, which "provides flight training for the U.S. military and international armed services," a spokeswoman confirmed.
"We are aware of the current missing persons investigation by local authorities," she said. "We extend our support to the family of Ms. Berreth and hope for her immediate safe return."
The company does not release information on employees, she said, so she could not say how long Kelsey has worked there.
Kelsey's cellphone pinged in southern Idaho, in a town called Gooding, on Nov. 25, De Young said. Although she has family in Idaho, Kelsey never showed up at relatives' homes there, nor had she voiced plans to go there, Cheryl Berreth said on Facebook.
Woodland Park's Cody Ritchie, who said he's lived in the mountain community of about 8,000 residents off and on for a few years, said he saw the family's pleas on Facebook to find Kelsey.
"That's sad," Ritchie said Monday in the Safeway parking lot. "This is a small town with a friendly vibe, so it's kind of crazy that happened. I hope she's all right."
The CBI and FBI are working the case with local law enforcement, including the Teller County Sheriff's Office.
"We have a number of agents and officers asking the same questions, conducting interviews in the community, with multiple canvasses conducted," said the CBI's Medina.
Report information about Kelsey Berreth to police at 719-687-9262, or email Cmdr. Christopher Adams, cadams@city-woodlandpark.org.