If a blue wave is coming in the November midterm elections, as some polls are predicting, the revolution won't begin in Doug Lamborn's congressional district.
Nate Silver, editor in chief of the national election forecast blog FiveThirtyEight, tweeted an update to the site's House predictions Tuesday: Lamborn, a Colorado Springs Republican has a 98 percent chance of beating his Democratic opponent Stephany Spaulding and winning a seventh term.
Silver's prediction is hardly going out on a limb.
A Democrat has never been elected in the 5th Congressional District since it was created in 1973. According to the Secretary of State's Office, Republicans outnumber Democrats nearly 2 to 1 in the district, which consists of El Paso, Teller, Chaffee and Fremont counties and part of Park County.
If that wasn't enough of an advantage, Lamborn has outraised Spaulding, three times over, according to campaign finance data filed this month with the Federal Election Commission — $568,526 to $188,007. Lamborn has spent $686,615 to Spaulding's $108,942, FEC data shows.
If Spaulding were to win, it would be the greatest political upset in the state's history, said Matthew Hitt, a political science professor at Colorado State University.
Spaulding believes it's possible.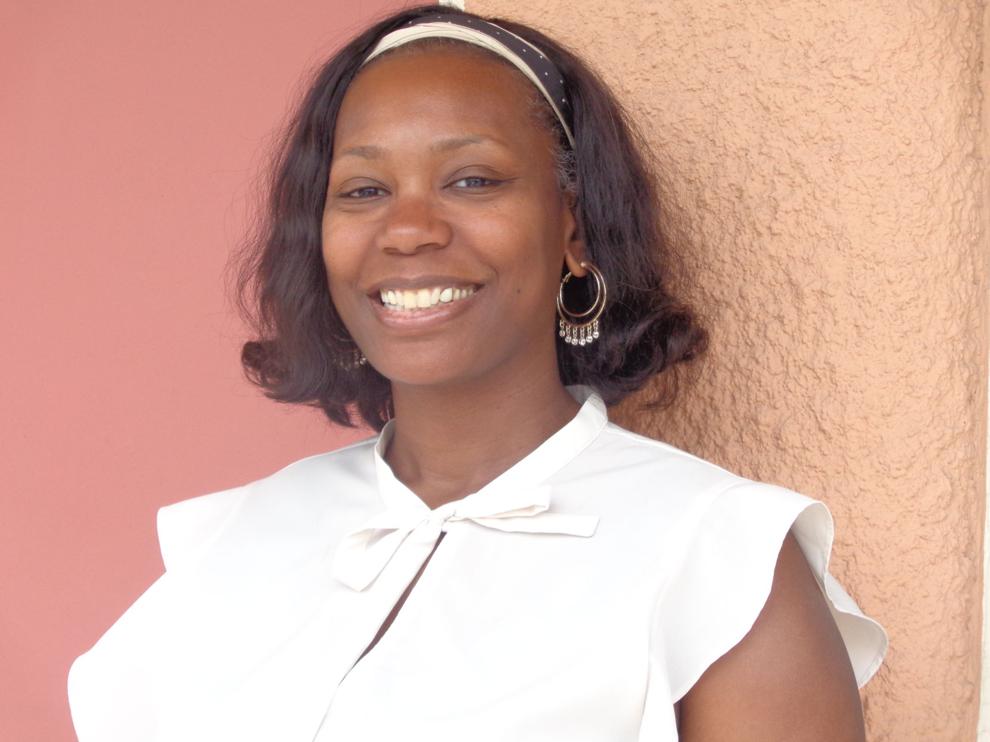 "The one constant in this election season is the number of times the pundits have been wrong," she said in a statement. "Over the past 14 months, I've crisscrossed the region and voters overwhelmingly say they're ready for a champion who will fight for all of our families, not just the fortunate few. The status quo no longer cuts it in this region."
Lamborn's campaigns could not be reached for comment.
As with Lamborn, the incumbents in the state's 1st, 2nd, 4th and 7th congressional districts are expected to win easily, according to predictions.
Colorado's 6th Congressional District is in play, however, with some polls showing Democratic candidate Jason Crow far ahead or at least even with Republican U.S. Rep. Mike Coffman.
FiveThirtyEight predicts Crow has an 81.2 chance of ousting Coffman, who has held the seat since 2009.
Another prominent national forecaster, The Cook Political Report, shows the 6th District race is leaning toward a Crow victory. The University of Virginia Center for Politics, reiterated that forecast as do mid-September polls from The New York Times, which shows that 51 percent of voters lean toward Crow while 40 percent prefer Coffman and 9 percent remain undecided.
In the 3rd District, Republican U.S. Rep. Scott Tipton is expected to easily defeat Democrat Diane Mitsch Bush, while Republican incumbent U.S. Rep. Ken Buck is given a 97 percent chance of holding off Democrat Karen McCormick in the 4th Congressional District.
"If the 3rd (District) flips, you could say Colorado is actually having the kind of Democratic wave (like) we've never seen," Hitt said. "And if Tipton is a sign of the greatest Democratic wave in Colorado history, I don't know what defeating Lamborn would be."
Democratic incumbent U.S. Reps. Diana DeGette and Ed Perlmutter's seats in Colorado's 1st and 7th districts also are considered locks at 99.9 percent and 99.8 percent chances of success, respectively, FiveThirtyEight reports. They are competing against Republican candidates Casper Stockham and Mark Barrington.
Democratic candidate Joe Neguse — who is running for the 2nd District seat currently held by Democratic gubernatorial candidate Jared Polis — has a 99.9 percent chance of winning over Republican candidate Peter Yu, according to FiveThirtyEight.
While FiveThirtyEight has proven itself "remarkably accurate" over the years, people must still understand what the election predictions mean, said Robert Duffy, a political science professor at Colorado State University. This is especially true since the 2016 presidential election, when Democrat Hillary Clinton was widely projected to win over now-President Donald Trump.
"To say that somebody has a 3-in-4 chance of winning is also the same thing as a 1-in-4 chance of losing," Duffy said. "That's not the same thing as a sure thing."