Construction crews will close the northbound on- and off-ramps at Interstate 25 and County Line Road near Monument for six weeks as they continue work on the I-25 South "gap" project.
Workers will close both ramps at 8 p.m. Sunday. They will remain closed through mid-August, Colorado Department of Transportation officials said in a news release. The County Line Road bridge over I-25 will remain open to traffic.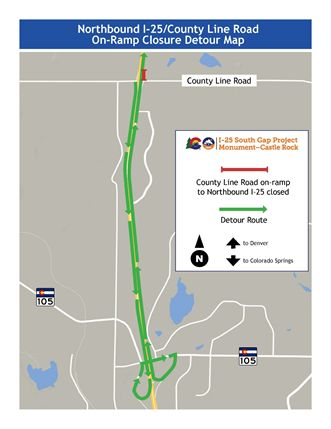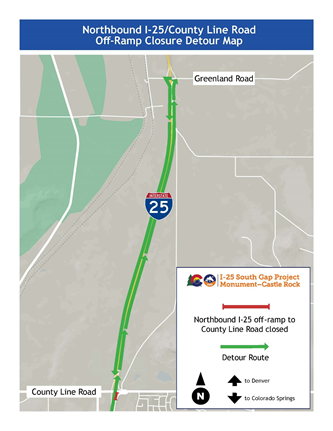 During the closures crews will remove the aging ramps and build a new configuration for drivers using the exitg as part of the interchange reconstruction.
To access northbound I-25 from County Line Road, drivers will head south on I-25 and use the Colorado 105 interchange, exit 161, to head north.
Drivers can access County Line Road from northbound I-25 by continuing north on the freeway, turning around at the Greenland Road interchange (exit 167), and driving southbound on the freeway to County Line Road.
The County Line Road bridge was built in 1964 and is one of five bridges being replaced as part of the $419 million widening of the 18-mile stretch of I-25 between Monument and Castle Rock. The bridge will double in size to accommodate one through lane and one turn lane in each direction, with wider shoulders on each side.
Transportation officials expect major bridge reconstruction to be complete by the end of this year, they said in the release. Construction of the entire corridor is slated for completion in November 2022.
The project is on schedule and on budget, officials said.