A Fountain police officer who suffered serious injuries in a fall while trying to apprehend a suspect has died, according to a news release from the Police Department.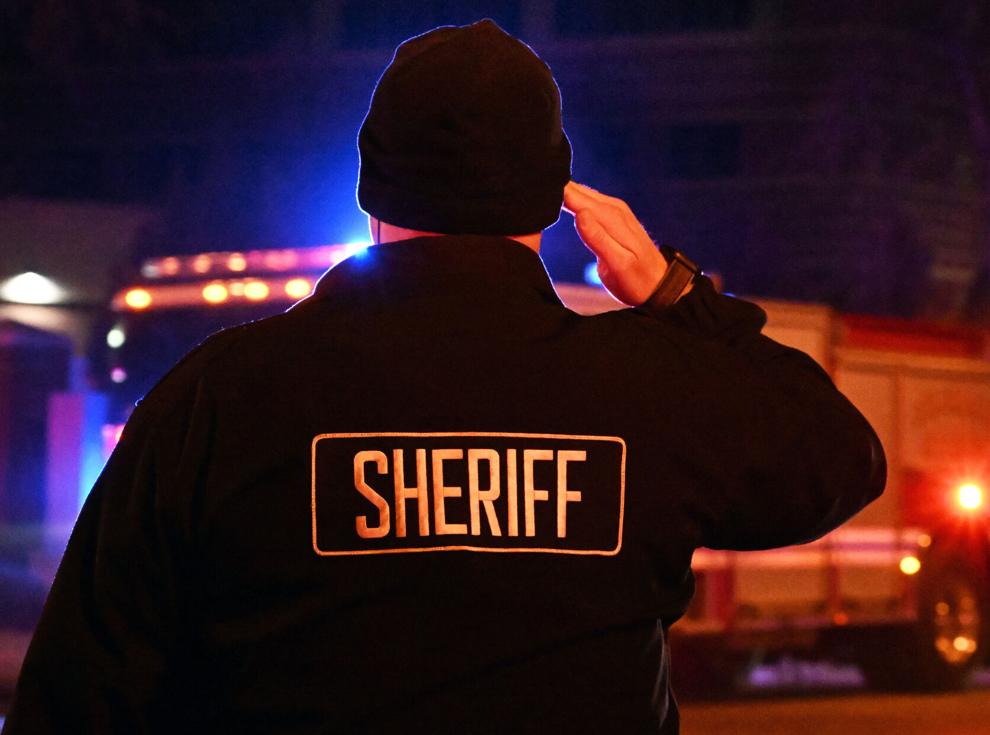 Julian Becerra on Saturday succumbed to injuries suffered when he fell from a bridge as he and other officers were in pursuit of several carjacking suspects on Feb. 2. He was 35.
"We appreciate the public's outpouring of support over the past week for Officer Becerra, his family and the Fountain Police Department," Police Department spokeswoman Lisa Schneider said in the release. 
On Feb. 2, law enforcement ended a lengthy car chase by disabling a suspect vehicle and forcing it to stop near a bridge on South Academy Boulevard, just east of Hartford Street, officials said. The driver left the car and ran. Becerra also exited his vehicle, and during the incident, "fell over the bridge and landed 40 feet below," according to an FPD statement.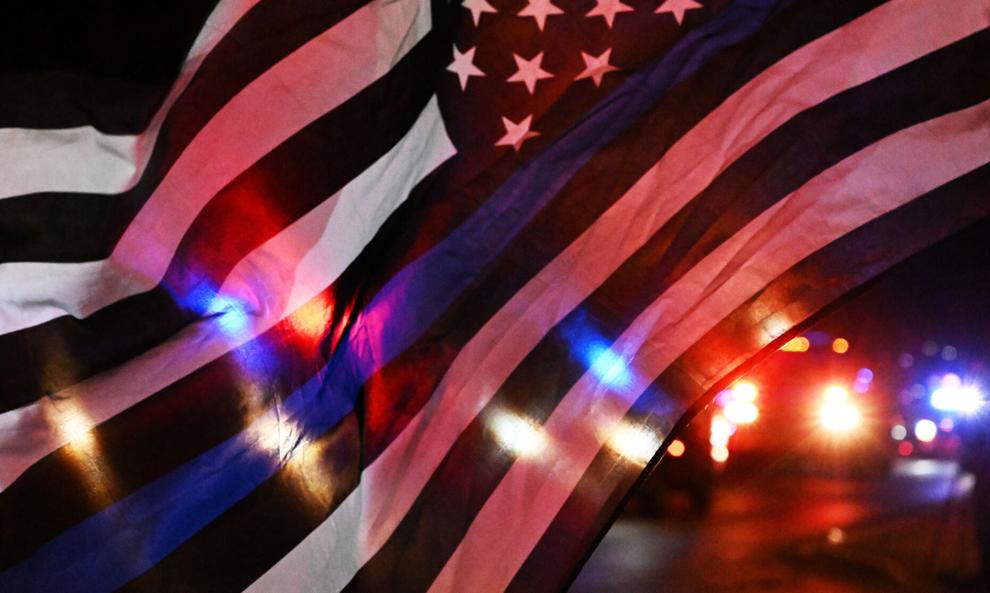 Becerra, who had served with FPD for 4½ years, was airlifted to a nearby hospital, where he was listed in critical condition.
On Friday, the Fountain Police Department announced that Becerra had been placed on life support and was "surrounded by his family and friends."
A procession to take Becerra from Penrose Hospital to the El Paso Coroner's Office was planned for late Saturday night. 
Fountain Mayor Sharon Thompson on Sunday released a statement lauding Becerra's commitment to service and thanking the public for its support.
"The City of Fountain is heartbroken over the loss of Officer Julian Becerra," Thompson said in the statement. "His family and friends are in our hearts and prayers during this difficult time. We are so thankful for the outpouring of concern and support we have received from so many over these last difficult days, and I do ask everyone to continue to stand by the Becerra family and respect their privacy and wishes during this very difficult time.
"Fountain will forever be grateful for the selfless service and bravery of Officer Julian Becerra, and we are so proud and thankful for all our police officers and first responders who keep our community safe every day."
Expect traffic delays due to procession to escort Officer Becerra from Penrose Hospital at 2222 N. Nevada Ave. traveling southbound Cascade Ave. to the EPC Coroner's Office on the CJC campus. Although the exact start time is fluid, delay is anticipated approx. 10:30 - 11:30pm. https://t.co/iOF9Eolz4U

— EPCSheriff (@EPCSheriff) February 12, 2023
Becerra's GoFundMe page has raised more than $52,000 in the past week and remains open for donations. According to the GoFundMe page, Becerra was an Air Force veteran with a wife and two kids. 
Donations can also be made to the Becerra family by following this link: csppa.org/fallen-officer-relief-fund/. When completing the online donation form, please check the "Designated" box and enter Julian Becerra in the "Designated Officer Name" field.