Due to "unexpected challenges" in utility work at the Garden of the Gods' Foothills Trail, a portion of the trail will remain closed through December, a Colorado Springs news release said Tuesday.
Foothills Trail will be closed between Blair Bridge and the Garden of the Gods Visitor and Nature Center underpass to complete utility work, dam construction and reconstruction of the northeastern portion of the park, the release read.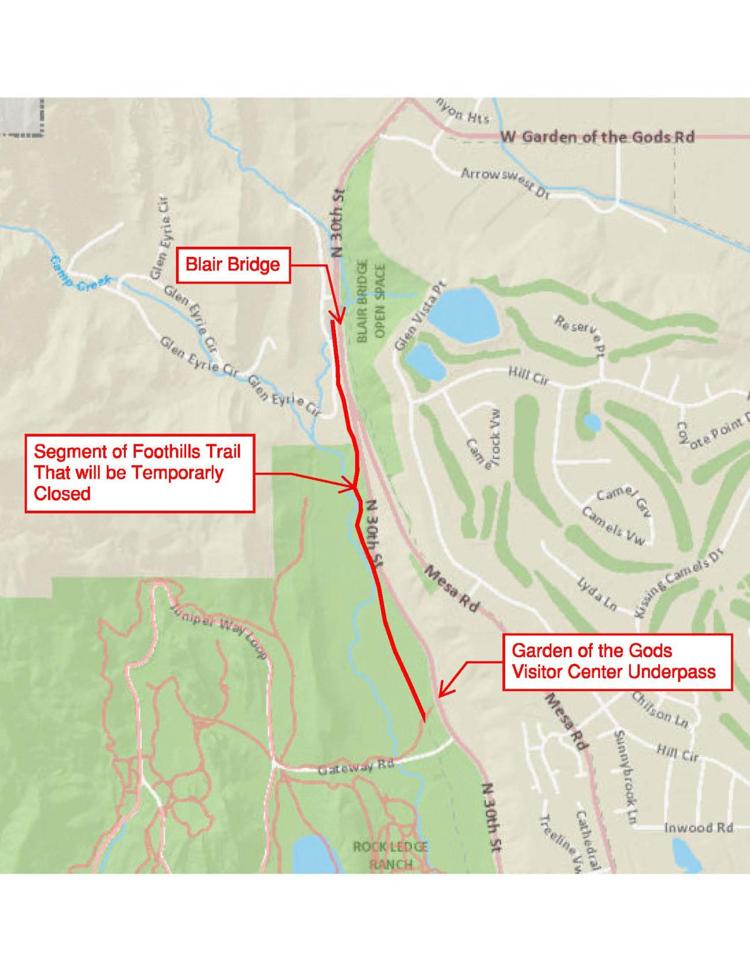 The project was set to install a new sanitary sewer pipe through an underground boring process. A 20-foot-deep manhole to connect the pipe will be constructed adjacent to Foothills Trail. Once the pipe is installed, the trail will reopen.
Construction crews ran into challenges in tunneling through thick underground rock, slowing the installation process, according to the release.
"The Foothills Trail is a valuable community asset and plays a key role in the overall Garden of the Gods Park experience, which is why we are installing portions of the pipe through an underground tunneling process to preserve a strip of native vegetation between 30th Street and the construction area," Mike Chaves, senior civil engineer for the city, said in the release.
---