Amid the government shutdown, Poor Richard's and Ecumenical Social Ministries are offering free meals to unpaid federal employees and their families.
"We all need to step up and help people at this time in need," said the owner of Poor Richard's and City Council President Richard Skorman.
"All these dedicated federal workers and the people that have contracts with our government who are out there trying to do their jobs, many of them have to (work) and aren't getting paychecks. We think we should give as a community, especially Colorado Springs"
Jen Torres, a federal government employee with two sons, took advantage of Poor Richard's offer Thursday afternoon. Her position is considered nonessential, so she has spent the past 12 days "sitting at home, waiting till (she) gets the phone call" to go back to work.
"I really hoped it wouldn't last this long," said Torres, who was at the downtown eatery with her husband Troy and kids Dayson, 6, and Kayven, 3. "But when they say it's over, it's over."
Torres asked The Gazette not to name the agency she works for.
Skorman said people have reached out asking to donate money to his restaurant to help subsidize the meals.
Poor Richard's, at 324½ N. Tejon St., encouraged other local businesses to do the same.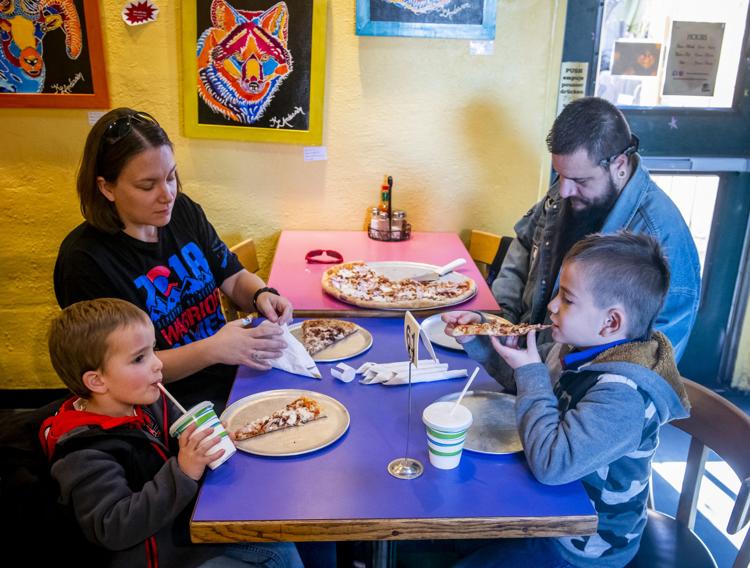 Ecumenical Social Ministries opened its food pantry at 201 N. Weber St. to furloughed federal employees. The outreach ministry will be open 9-11:15 a.m. and 12:30-2:45 p.m. Monday through Friday.
Across the U.S., 380,000 federal employees have been furloughed, and 420,000 have been working without pay because of the shutdown, which began Dec. 22.
Unlike in past government shutdowns, the military's budget has been approved, so the North American Aerospace Defense Command and the Pikes Peak region's other posts and bases won't be affected.
Neither will their thousands of civilian employees. Hundreds of thousands of other federal workers nationwide have been furloughed or have to work without pay.