Gov. Jared Polis stuck to familiar themes Friday in a second State of the State address delivered Friday at luncheon in Colorado Springs: health care, education, prosperity and innovation.
The state of Colorado is solid, strong, successful, daring and bold, Polis told a packed crowd at The Antlers. And the goal for his budding administration remains to create a thriving state for all.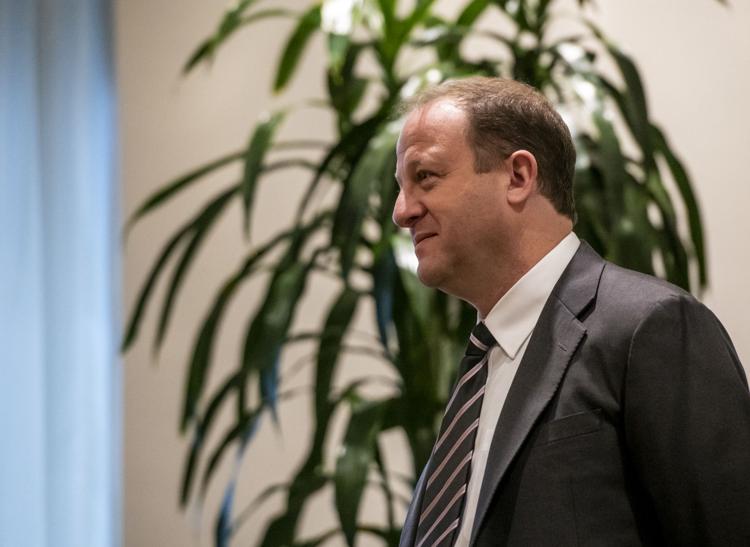 The path to success will be paved by putting partisan politics aside, revamping the state's education and health care systems and embracing renewable energy and economic diversification, the Democratic governor said.
"Because in the days and months and years ahead, we want to not only build on the achievements of the past, but to boldly forge a new path into the future," Polis said. "To make change work for us, rather than against us."
While those lines were repeated from Polis' earlier State of the State in January, several things have changed since then.
First, Polis' underscored his desire to provide free, all-day kindergarten. Starting children off with a great education, he said, sets them up for success later in life, allows teachers to identify special needs early on and would increase high school graduation rates. Providing free full-day kindergarten would give families a chance to save for a home, health care, college and retirement, Polis said.
"And we are working hard to do that right now," he said. "We are proud that just today we introduced a bipartisan bill for full-day kindergarten in Colorado."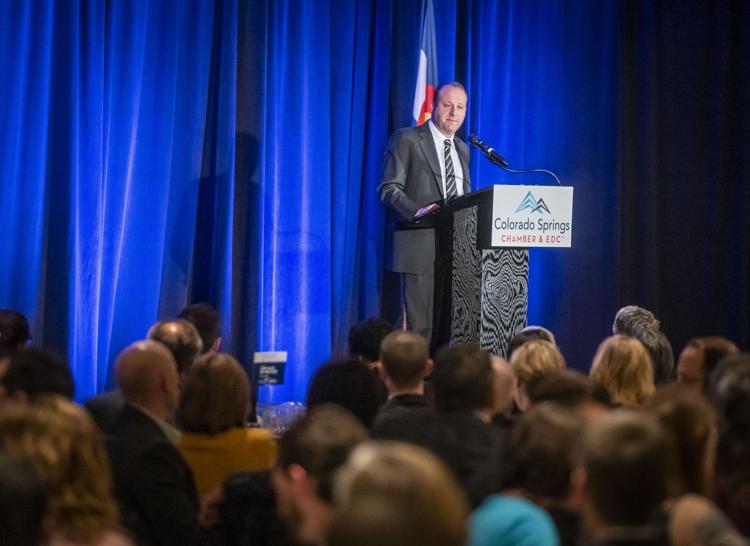 But that legislation was not without snags. By the time of Polis' speech, the measure had yet to be introduced in the Legislature and partisan politics were at play. While the full-day kindergarten bill was proposed by Rep. Jim Wilson, R-Salida, and Rep. Barbara McLachlan, D-Durango, Senate Democrats blocked Sterling Republican Sen. Jerry Sonnenberg's attempt to be a prime co-sponsor of the measure in the Senate. That could cost the measure bipartisan support in the Senate, Colorado Politics reported.
Still, the state's Joint Budget Committee earmarked $185 million this week for funding full-day kindergarten in a bipartisan decision for which Polis gave thanks Friday.
In addition, Colorado must hire thousands of teachers and bolster the relationships between high schools, community colleges and other programs that offer career services, job skills and college credits, Polis said.
More must be done to save Coloradans money on health care, Polis said. He praised lawmakers' bipartisan efforts this year to that end, noting that a recent bill promoting transparency in hospital pricing would help keep costs down.
The opioid epidemic, which has claimed thousands of lives nationwide, must be addressed, Polis said, by making addiction prevention and access to effective treatment a priority.
The goal, Polis said, is to expand health care coverage and reduce costs, with a particular emphasis on individuals and small businesses.
Discussing the state's renewable energy goals and hopes of cleaning the state's air quality, which has suffered along the Front Range, The governor started to cite Xcel Energy as an example but stopped himself.
"Oh, that's right, you all have a socialized utility here in Colorado Springs," he quipped about city-owned Utilities, to laughs and applause around the room.
Energy production is moving in the direction of renewable sources, Polis said, and Colorado must follow that transition with a thoughtful approach to the existing workforce.
Such a shift could provide new job and training opportunities for those who work in energy production and could create even more local jobs that could not be outsourced, he said.
That approach plays into Polis' hopes of economic diversification across Colorado, which would also benefit from the addition of more advanced manufacturing, biotech and information technologies job, he said.
The state should also double down on its investment in its natural beauty and the outdoor recreation industry, Polis said. About 230,000 jobs stem from Colorado's natural resources, public lands, trails, parks and more. Boosting access to those amenities and ensuring they're preserved would further strengthen that keystone industry, he said.