As Richard Krochta headed to the Cripple Creek Gold Mine before dawn Wednesday, he noticed smoke rising along U.S. 24.
Backing up the company tractor-trailer he drives for Savage Services, he saw what was causing it: a sport utility vehicle that caught fire after going off the road and crashing into a tree a few miles west of Woodland Park in Teller County .
"I grabbed my fire extinguisher and called 911 right away, then started spraying the fire," said Krochta.
"That's when I heard someone yelling, 'Help! Help!' And I realized … someone is in there," Krochta said.
Krochta, 56, of Woodland Park, rushed to the driver's door, but it was blocked by tree branches. He managed to bend the door enough to pull a man out and laid him on the grass. As he sprayed the flames, the man he'd just rescued yelled, "Get her out. She's in there."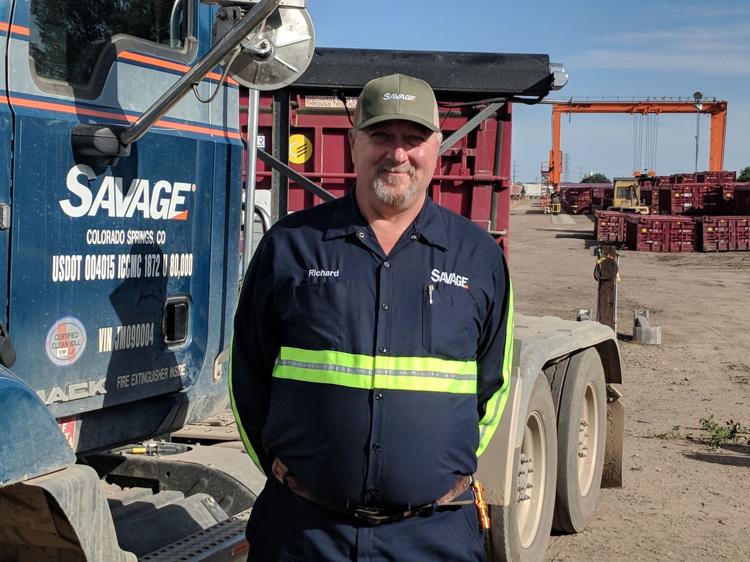 With flames rising and the smoke making it impossible to see, Krochta found the woman stuck under the dashboard.
"I grabbed her by the coat and just pulled her out," he said.
"That's when the truck was almost covered in flames."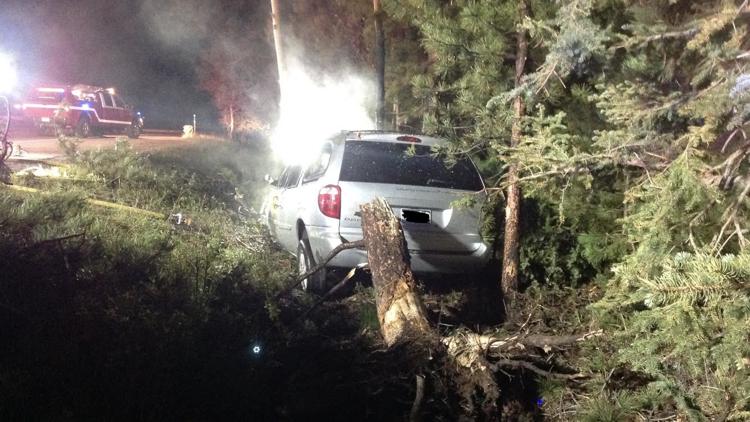 The driver, 70-year-old Scott Smith, had fallen asleep at the wheel while traveling from Colorado Springs to Cripple Creek, the Colorado State Patrol said. 
Both occupants were wearing seat belts, according to the patrol.
State Patrol troopers and Northeast Teller County Fire District personnel arrived after Krochta had rescued Smith, and Denese Kiostrzewa,  the 59-year-old passenger. Both sustained broken bones and were taken to UCHealth Memorial Hospital Central, State Patrol Cpl. Ryan Novotny said.
Novotny said Smith was cited for careless driving resulting in injury.
Krochta said he was unharmed. "My lungs hurt a little from the burning plastic, and I'm a little sore," he said. "I'm just glad they're OK."
The truck was fully engulfed in flames when firefighters arrived, said Fire District Capt. Brian Stimits.
In a news release, Stimits credited Krochta's quick actions with saving both their lives.