Douglas Bruce's rap sheet might get longer — if the anti-tax activist loses his battle with a Pennsylvania mayor.
Bruce, a felon, former state representative, author of the Taxpayer's Bill of Rights and owner of dozens of blighted properties around the country could face up to five years in prison if he's convicted on three of the five municipal citations from Pittston, a small city in northeastern Pennsylvania.
Bruce has been cited by code enforcement for a failure to demolish a decrepit old bar he owns on the city's Main Street.
"Failure to demolish or to bring it up to condition or to at least make an effort to get it to the point where it's reasonably safe and headed in the right direction," said Pittston Mayor Michael Lombardo.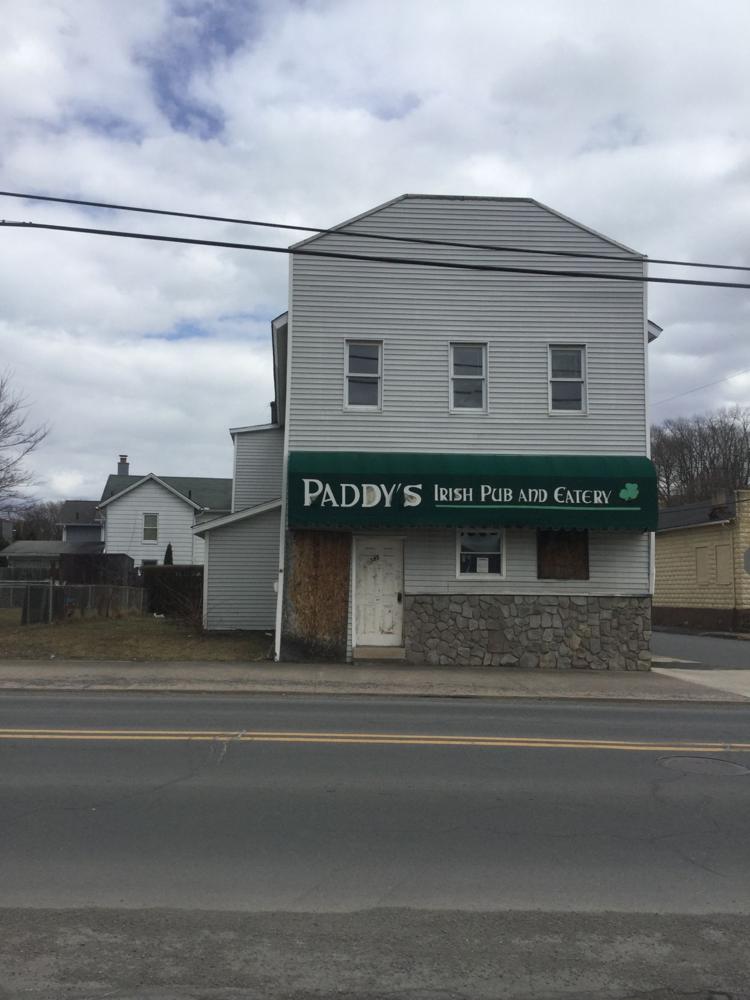 City employees have boarded up the building at least twice, and it's slanting dangerously, officials say. The sidewalk around it is closed and attempts to contact Bruce were either ignored or met with hostility.
"Even now I can be reasonable. I don't think he deserves it, but this is about the right end result," Lombardo said. "There is still a way out of this. Get in touch with us. Demolish the building."
Noncompliant property owners have been jailed, though it's unfortunate when it comes to that, Lombardo said.
Bruce denies wrongdoing while lobbing insults at Pittston officials for issuing the citations, of which he says he's received six. Each carries a $1,000 fine.
"Direct quote: These people are idiots," Bruce said. "They think they can demand that anybody in the world go to their podunk little court that doesn't understand squat about the Constitution."
The building is in fine shape and merely empty, Bruce said. And anyone in the country is allowed to own an empty building. He declined to say whether he's physically visited the property.
"I've written to them at length and explained to them that the charge is unintelligible," Bruce said. "These people are morons and they're going to find out that they have to obey the Constitution and they can't bulldoze a building just because it's empty."
Bruce took up the mantle of these new legal troubles in June when he bought the building from an old associate, former Colorado Springs City Councilwoman Helen Collins.
Collins had owned the building since around 2012, said Harry Smith, a Pittston code enforcement and zoning officer.
The city's still after Collins for her part in the building's neglect, Smith said. An arrest warrant was issued for her, and she's been cited 12 times on suspicion of failure to comply with a demolition order, weeds, exterior sanitation, rubbish, garbage and more.
"She refused to plea and because it's out of state they're not able to take her into custody," Smith said. Collins was censured by her Colorado Springs council colleagues in 2016 after the city's Independent Ethics Commission determined there was a conflict of interest in 2014 when she helped Bruce sell his late mother's condominium.
Bruce had signed the condo's title to her before the city filed a lien of more than $7,500 against the property. He owed that money for court costs in a lawsuit against the city that he lost.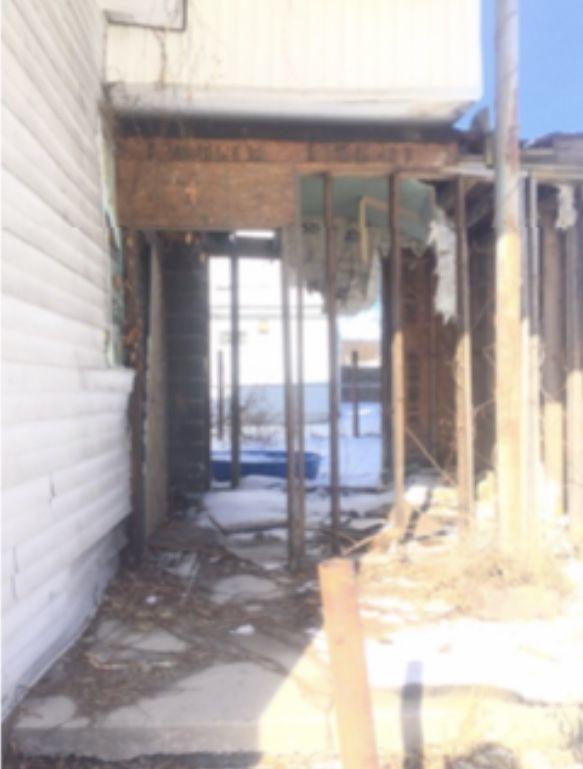 Pittston is an old city, Lombardo said. The coal-mining area was once wealthy, but times are changing.
"We realized we're not going to have the same Main Street that we had 40 or 50 years ago because the economy has changed," he said.
So the city has spent up to $18 million on its streets, sidewalks, lights and more, Lombardo said. And Bruce's property is in the way. An eyesore in the northeast quadrant of a city actively working to better itself, he said.
"The foundation has sections where it's already collapsed inside," Smith said. "I'm very concerned that if guys come and rip up the sidewalks, the building is going to fall on them."
The building has been broken into multiple times, Smith said.
"I've done enough construction in my day to say it's almost beyond saving," Lombardo said. "There's water getting in. It just went through another winter with no heat."
What happens if a kid falls through the floor and dies, Lombardo asked. Or someone uses the empty building to get high and overdoses?
"These aren't Disney things that I've imagined in my head," he said. "We've seen them played out all around the state."
Bruce formally disputed the citations in letters obtained by The Gazette.
"These robotic citations are getting very stupid," he wrote in one. "Dismiss these idiotic trash citations, go away, and leave defendant alone."
"This proceeding is unworthy of a banana republic," he wrote in another. "It is hard to believe any government in 2019 America would not know how to follow basic legal procedures."
The magistrate was displeased with that correspondence, Lombardo said.
"Obviously we'll follow the letter of the law, but he's got a condemnation order and once I get a court order — and I will get a court order — I will rip the building down and he will get a bill from me, from the city," Lombardo said. "I will play chicken with him."
Bruce said "if they want to bulldoze the building … if that's what they're trying to do, then I will sue their ass in federal court for taking my property."
Convictions on at least three of the citations are "more than likely," Smith said. Then the case would be passed to the Pittston Police Department, which could then file charges for municipal housing code avoidance, potentially a first-degree misdemeanor, which carries the possibility of up to five years in prison and up to a $10,000 fine.
Lombardo said pursuing extradition is a possibility. And speaking generally, Jacqueline Kirby, spokeswoman for the El Paso County Sheriff's Office, said if someone with outstanding arrest warrants is stopped by local law enforcement — perhaps for something as simple as a speeding ticket — they could be arrested and held while law enforcement in Pennsylvania is asked whether they want to pursue extradition.
Or out-of-state agencies could contact the Sheriff's Office and ask that they arrest a fugitive, Kirby said.
"I assure you … if I have to spend my own money and fly out there, I will fly out there on my own dime," Lombardo said.
Hearings are scheduled on Bruce's citations for May 23, Smith said.
Bruce did not indicate that he plans to attend.
conrad.swanson@gazette.com @conrad_swanson