Oprah Winfrey's upcoming trip to Colorado Springs has excited and riled The Gazette's online readers. Some readers don't like her politics, a few have accused her of being racist and others seem puzzled by the negative attention the announcement has received. 
While Oprah has often described herself as being apolitical, she endorsed Barack Obama in 2008 and Hilary Clinton in 2016. Last November, she campaigned for Democrat Stacey Abrams, who unsuccessfully ran to be Georgia's governor.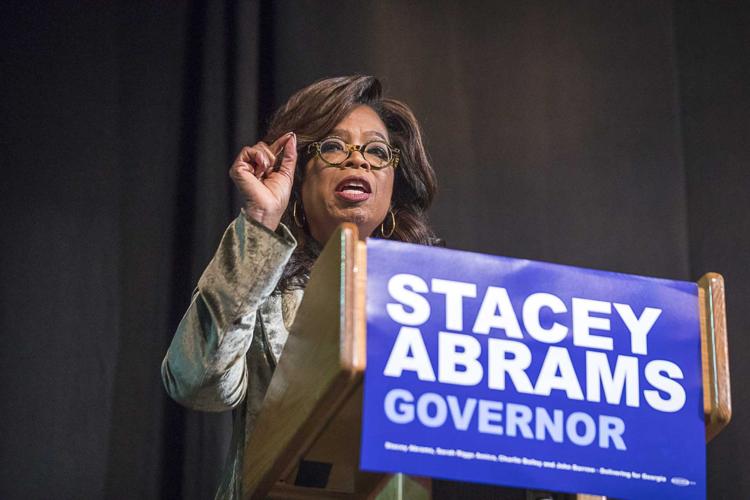 There's also been plenty of speculation, and even hope from some Democrats, that Oprah would run for president in 2020, but the mogul, actress and philanthropist has repeatedly denied having any interest or intention of jumping into the race. 
Oprah's trip to Colorado Springs in May isn't considered political. Colorado College announced Thursday that she would be the commencement speaker May 19.  She'll also be presented with an honorary degree. 
---
Here's what Gazette readers have to say about it: 
Mark Weidner from Facebook: "I wonder if she'll give every graduate a new car."


Sharon Calloway Thomas from Facebook: "How do I get tickets??


Michael R Gibson from Facebook: "I liked her before Obama. She was fair. When he became President she changed became one of THEM. I think she turned racist. She wasn't ever before."


PaintedFerns from Gazette.com: "Wow, how wonderful to hear that they have a strong, talented, accomplished woman speaking."


Rae Henderson from Facebook: "So she can put more socialist, progressive BS in their heads before they leave the campus"


marybeth from Gazette.com: "Looks as if their speakers cover the political spectrum. Nice to see."
---
---
Michael Henebry from Gazette.com: "Perfect fit for the far left students."


Pamela Davis from Facebook: "I honestly can't stand her."


Shirley Aina from Facebook: "She is so awesome! I love her"


Maggie Harmon from Facebook: "Another bigot democrat!"


Jimmy Johnson from Facebook: "Not a fan do look up things she said in the past she's quite racist"
Want to read all the comments? Click here to read the post on Facebook and here to go to the article on Gazette.com (scroll to the bottom for the comments)