The gunfire was deafening.
The screaming thoughts running through Fountain police officer Jon Kay's mind in the seconds after he squeezed the trigger were louder still: Did I hit him? Where's the gun? Is there still a threat? Protect the mother. There's so much blood. Where's the gun? I don't see a gun. I know I saw a gun. Oh, my God, I just shot someone.
He would walk out of the house, or stumble out, he can't recall which, before nearly collapsing into a fellow officer's arms. It's a difficult image to imagine. Kay is 6 feet 3, 230 pounds with arms the size of small tree trunks, made larger still by his protective gear. One look and there's no mistaking he's a SWAT officer.
But he wasn't acting tough after shooting 17-year-old Patrick O'Grady on Sept. 24, 2015. Fellow officers described seeing Kay "in a state of shock."
"I think I just killed him. I had no choice, he pulled a gun. The mother is sitting there yelling at me. I had no choice. I had no choice!" Kay, in a panic, told a fellow officer following the shooting, according to investigative files.
The 4th Judicial District Attorney's Office would rule the shooting justified — O'Grady had a .40 caliber Glock pistol near him on the bathroom floor. And after a two-year civil lawsuit, the city of Fountain would settle with O'Grady's family for $450,000, an agreement which spared Kay from the possibility of financial ruin and also barred the family from speaking on the shooting again.
Kay is adamant that O'Grady made bad choices that forced his hand. "Either I wasn't going home to my family or he wasn't going home to his family," Kay would say. But even a legally "good" shoot does not leave officers feeling relieved.
Three years later, Kay says the guilt of having to take a life, a young life at that, still affects him. It affects the way he interacts with his own children, the oldest of which is 18. It affects his relationship with his wife. It affects the way he reacts after officer-involved shootings at other agencies in the county.
Suspects, their families or any other shooting survivors are not the only ones who carry trauma scars. Officers, too, feel the burden of a life lost, or of the bullets they dodged or took or fired. The decision to kill, even in self-defense or defense of others, scars.
Kay carries those scars, as does former Colorado Springs police officer Jake Skifstad, who was involved in four major area shootings, the last two of which required him to use deadly force.
The two officers are not alone. Colorado Springs police have been involved in numerous officer-involved shootings in the last five years (an exact number was not readily available at the time of publication). Fountain has had four and the El Paso County Sheriff's Office five. But Kay and Skifstad agreed to share their stories of struggle to help other officers who may be suffering in silence, and to explain to the community the anguish that shooting to kill brings.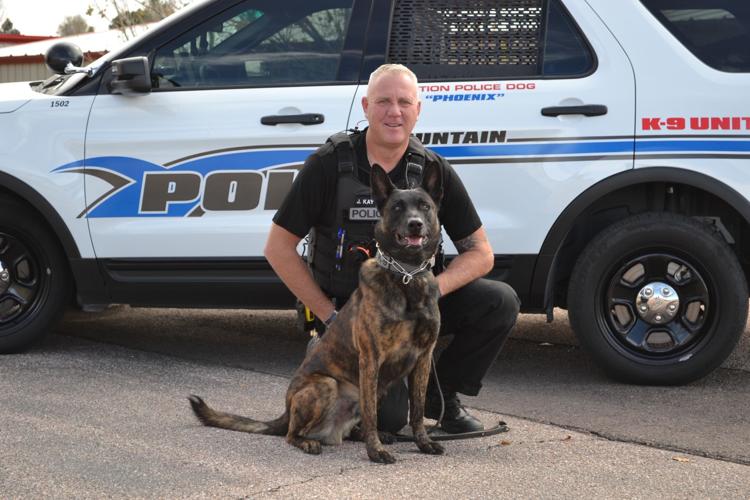 Jon Kay's story
Sept. 24 was by all other accounts a normal day for Kay. He was at the station when a disturbance call came over the scanner at an address in the 700 block of Legend Oak Drive. He knew the address immediately.
He'd arrested the teen, Patrick O'Grady, who lived there, that February and had kept in touch through the various court hearings. He'd also run into O'Grady at a GameStop in Fountain two days earlier and gave him his business card, "if he ever needed anything." Minutes after parting at the game store, dispatch would report O'Grady as being suspected of stealing his parents' car.
Kay volunteered to respond. Not long after, he found himself shooting O'Grady, who investigators said pulled a gun on him.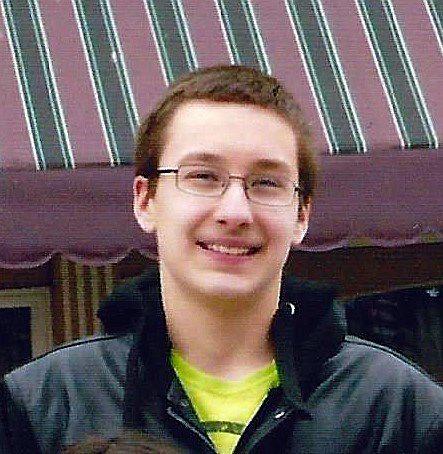 "I knew the kid," Kay lamented three years later. It was his first and only shooting, and while two police academies and former law enforcement experience prepared him to react to the threat, it didn't prepare him for what came next: Guilt.
"When I walked out front, I lost it," Kay said of the moments following the shooting. "I just broke down."
The next hours were a whirlwind. Kay was whisked to the police station to be photographed and to wait. He threw down his police belt when he got there — "I don't want this," he remembers saying in disgust.
He was instructed not to talk about the shooting until the following day, a strategy that experts say allows the brain to move past the initial shock and trauma to remember details with more clarity. But walking out, Kay passed a friend and asked how O'Grady was doing. There on the curb behind the station he learned his shot was fatal — "He's going to be an organ donor," the friend replied.
"I broke down again," Kay said, trying to put into words what that meant. "Tears. It was hard to breathe. Emotional. Scared." His oldest daughter was 15 at the time, only two years younger than O'Grady.
At a restaurant later that evening, Kay made it only a few bites into his meal before rushing to a bathroom and "uncontrollably vomiting."
Necessity of moving homes
In the days that followed, he'd suffer numerous panic attacks. He didn't sleep to avoid reliving the shooting that "replayed like an old black and white movie in my head." He rotated calls between a close friend, Chief Chris Heberer and the department's psychologist, who he was seeing twice a week to mitigate the episodes where he found himself sweating, shaking and struggling to breathe. He took up chewing tobacco.
Then a year later, when the civil lawsuit was filed and Kay was served at home, he started worrying about his family's safety. Who else might have their address? He began to notice strange vehicles in the neighborhood and once approached a vehicle parked close by with the engine running. The driver, who Kay thought was watching them, took off before Kay got there. The family terminated their lease that day.
Later, Kay said he and his wife had to discuss, seriously, the possibility of divorcing to protect their family's finances should a judge rule against Kay in the lawsuit.
Kay returned to work two weeks after the shooting and has since been promoted to corporal. Today he's a K9 officer and member of the Special Enforcement Division, which attaches to the city's SWAT team on calls. But even three years later, he attends weekly therapy sessions, sometimes by himself or with his wife and kids.
He says he still loves his job; he's confident in his training and his purpose, but everything has changed. He's changed.
"At work I can be the nicest person and have all the patience in the world, but at home I have a short fuse. Everything is black and white now," Kay said, admitting the strain it has placed on his wife and four children. "I've never been the same person."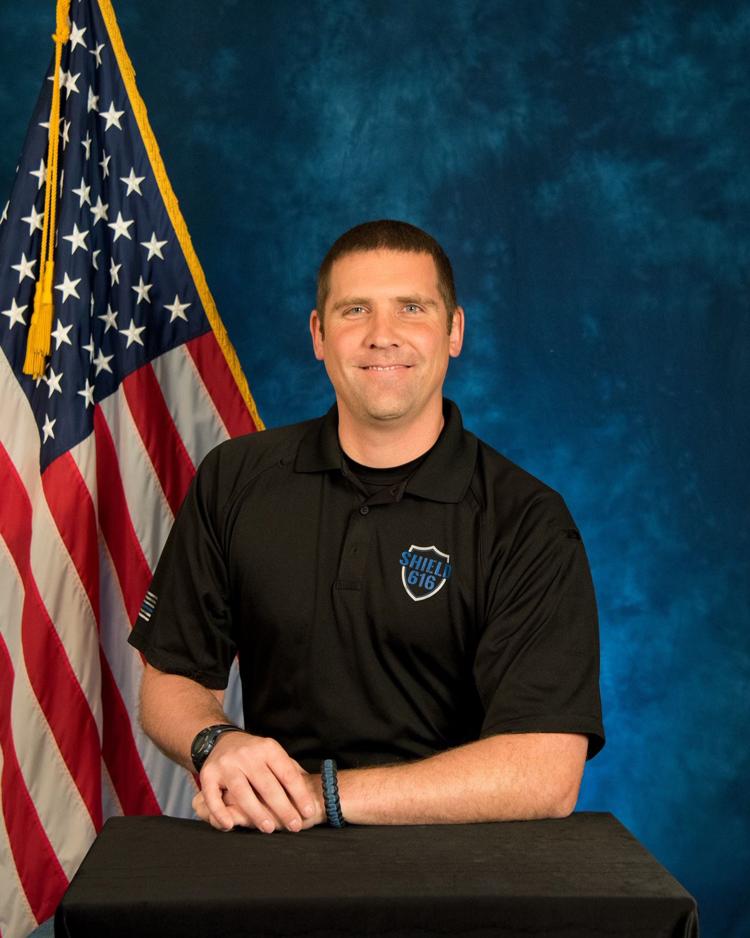 Jake Skifstad's story
Technically, Skifstad's first high-stress event was in December 2007, when he responded to a shooting at New Life Church in which sisters Stephanie Works, 18, and Rachel Works, 16, were killed, and their father David Works was critically injured.
By the time he arrived, Skifstad said the gunman, 24-year-old Matthew Murray, had already been shot and killed, so he faced little personal trauma from that tragedy. As another brawny, 6-foot SWAT-trained officer, Skifstad had come to expect a high degree of danger on the job.
But nothing could make him immune him from the three shootings that came at the end of his 17-year career, starting with the Black Friday, Nov. 27, 2015, shooting at Planned Parenthood.
Skifstad remembers it as "the most terrifying shooting I've ever experienced." Because of an imposed gag order on the shooting while admitted shooter Robert Lewis Dear waits to be ruled competent enough to stand trial, Skifstad is limited in what he can say about it, but when it comes to describing the fear he felt, it's no holds barred.
The standoff lasted five hours, during which Skifstad said he never fired his gun, but he did dodge Dear's bullets and recalled the moment he had to walk through the front door of the women's clinic as gunfire pinged inside and some SWAT officers were hit.
"It flat out sucked," Skifstad said. "I truly thought at times, 'I'm next to get shot.' "
Ultimately, Dear surrendered, but not before University of Colorado at Colorado Springs officer Garrett Swasey, 44, and civilians Ke'Arre Stewart, 29, and Jennifer Markovsky, 35, were killed and nine others were wounded, including five law enforcement officers.
It's hard not to think about it on the anniversary, Skifstad said, but he moved on.
Shooting at suspect
Ten months later, he would have to fire his gun, this time at Christopher Liles, who was on the run from police when he broke into an elderly couple's home on Lazy R Lane and tried to steal their vehicle.
Skifstad saw the SUV's red taillights flash before Liles gunned the car in reverse, crashing into the closed garage door and sending a sergeant standing on the other side flying into the air. Worried that Liles might have hostages with him or try to harm other officers, Skifstad took his shot, striking Liles in the shoulder and head.
Liles survived; he's now serving 27 years in prison on aggravated motor vehicle theft and robbery charges.
Again, Skifstad took his mandatory three days of leave, talked to the department psychologist and returned to work seemingly unrattled. Until it happened again, and this time the shooting was fatal.
Skifstad was chasing attempted murder suspect Misael Cano, who also broke into an elderly couple's home and stole their vehicle in an attempt to flee police, when Cano pulled a gun and shot through a police cruiser windshield at fellow officer Jeffry Whittmore. Panicked thoughts raced through Skifstad's mind: "This guy is shooting Jeff. He's killing Jeff."
Rifle in hand, Skifstad ran at Cano, firing as he went. "I'm doing this again?" he remembers thinking, incredulous that he'd have to tell his wife and three kids for the second time, "It was me. I'm the one who shot."
"It was crazy stressful," Skifstad said. "We expect to be in those situations, but the goal is to end it peacefully every time. We don't want to harm people; we're called peace officers for a reason. But there are situations where that's not going to be the result. Individuals force our hand."
This time after his days of rest, Skifstad said he still felt mentally and physically exhausted by the compounding weight of three shootings in quick succession and the too-close call with Whittmore. He took another week's rest and sought additional counseling with the psychologist.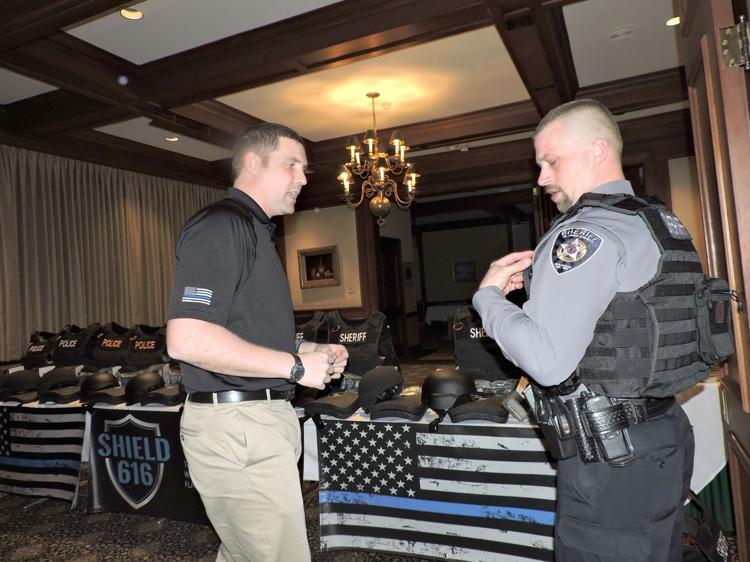 Today, he says he's made peace with the shootings, helped by the fact he retired in May 2017 and now works full time with Shield616, a nonprofit he started to provide rifle-grade ballistic vests to first responders. He's lived through his own need for the equipment and now is comforted by the idea that he's helping to shield other officers from trauma and loss.
"It's not a fun road you're going to have to go down," Skifstad said of shootings, whether officers are taking cover or are the ones firing. "It doesn't get worse than deadly use of force."
Recovery
For Kay, returning to the job, regardless of the danger, was crucial to his recovery. He'd wanted to follow his grandfather's footsteps into law enforcement since he was 5-years-old, and he'd come to rely on the friends he'd made at the department.
"I have a passion for what I do," Kay said. "I love this agency. I love the people I work with and work for. I love the community I serve. There was no question, I was coming back."
Skifstad felt that way too, though he would eventually leave three months after his final shooting to manage his growing business. The two officers admit that while time has eased the nightmares and softened the mental wars they waged against themselves, they still struggle sometimes with the guilt that comes with doing their job.
They wonder about the countless other officers who may stare down the same demons every day before work.
"It's not like Hollywood where everyone is a hero at the end and you don't see officers struggling. You don't see what they go through after," Skifstad said. "We're not robots. We have emotions and feelings."
It's a pep talk as much for themselves and fellow law enforcement as it is for the community, officers say. They want others to know it's OK to show emotion, to struggle with the burdens that come with putting on the badge, because, while scars may never fully fade, they do heal.
"There's a stigma with getting help, but there shouldn't be," Kay said. "We're human, just like anybody else."
Contact the writer at 719-636-0362 or find her on Twitter: @njKaitlinDurbin.