CRAIG - To find KS Kreations in downtown Craig, just follow the smell.
Chocolate chips oozing out of a fresh baked cookie the size of your face. A raspberry bubbling inside a crumble. An Ultimate Grilled Cheese sizzling on the griddle. Their aromas waft out of the door into the street, luring in hungry passersby.
Behind the bakery and craft store are three generations of Craig women — Sandi Mansfield, her daughter, Kandee Dilldine, and Dilldine's daughter, Kassie Vesely. Though their staples are eggs, flour and baking powder, the economic ingredient to their business is coal, as is the case for much of the northwest Colorado town.
Without it, their bakery could shutter.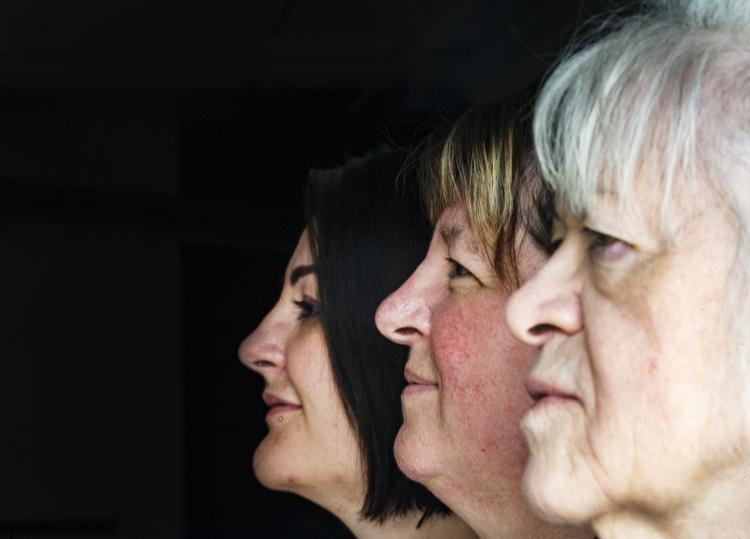 Dilldine's husband is an electrician at the Colowyo Mine southwest of town, and if he was laid off, she'd have to relocate with him. If the town's coal-fired power plant, Craig Station, shut down, their customer base could be slashed.
"I hope people understand that (moving away from coal) affects people," Dilldine said. "Even if you hate it so much, it affects people like me."
The women at KS Kreations aren't alone in their stand. When Craig's economic lifeblood is threatened, the community has proven time and time again its willingness to fight.
In August, Bank of the West announced it would no longer fund coal mines or coal-fired power plants. Citizens closed their accounts, the county announced plans to move millions out of the bank and the branch manager, Stacy Razzano, resigned.
In 2015, the environmental group WildEarth Guardians challenged an assessment of the Colowyo mine by the federal Office of Surface Mining, Reclamation and Enforcement, alleging that the government did not consider the environmental impacts in the digging permit. Federal officials were given four months to revise their environmental impact study, which frequently can take two years, or else the mine would have to close and 220 jobs would be lost. Liquor stores and bar owners in Craig yanked beers by New Belgium and Breckenridge, supporters of the nonprofit, from their shelves.
Stop almost anyone on the street, and they're sure to have an opinion on the future of coal in Craig.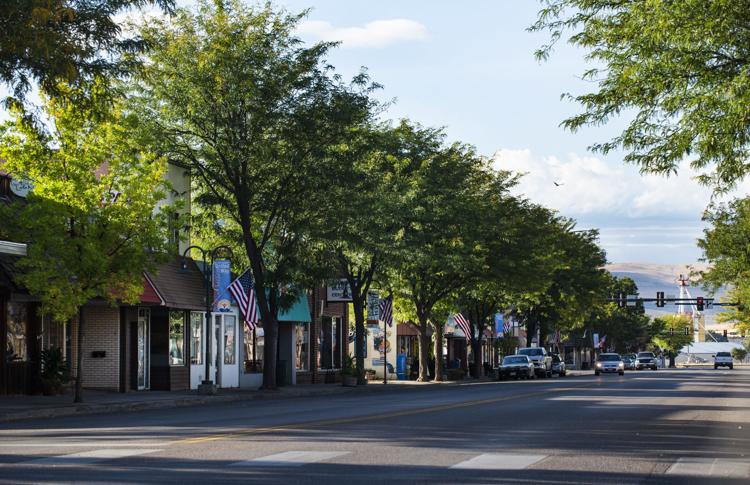 Defenders of coal say that pollution can be mitigated with scrubbers, and coal will remain a crucial energy source for the state and the country for a long time. Colorado produces about 2 percent of the country's coal, and 42.8 percent of the state's electricity came from coal in June, according to the U.S. Energy Information Administration, making it the critical baseload fuel for the state. Natural gas generates 32.4 percent of the state's power, renewables about 24.8 percent.
Critics of solar and wind technologies argue that the sun doesn't always shine and the wind doesn't always blow, which can leave customers without power when coal-powered electricity isn't part of the mix.
Environmental groups such as WildEarth are adamant that the country needs to transition to renewables as soon as possible to curtail climate change and avoid further human health problems brought on by pollution from coal plants.
But what happens to a coal town when market forces and climate change activists are steering the world toward a future no longer reliant on coal?
• • •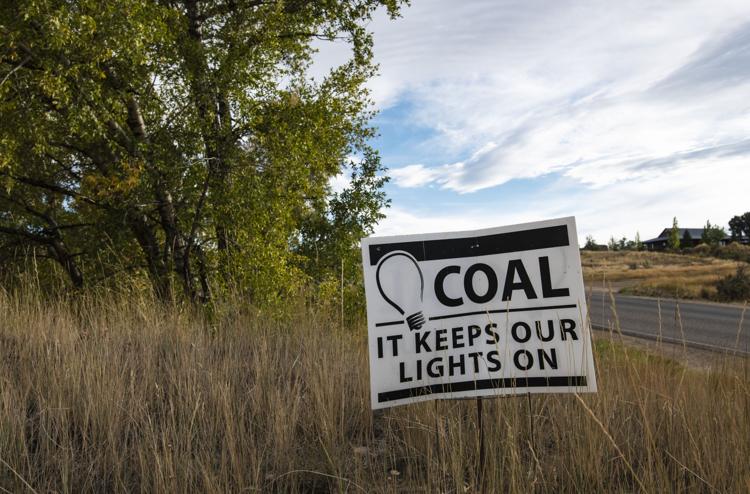 On March 28, 2017, President Donald Trump declared the end of the war on coal.
That day, he directed federal regulators to rewrite key rules curbing U.S. carbon emissions. Five months later, he overhauled President Barack Obama's staple environmental legislation, the Clean Power Plan, and replaced it with the Affordable Clean Energy rule.
The new rule focuses its standards on existing power plants and allows states to create — or abstain from creating — their emissions reduction plans. The Clean Power Plan, on the other hand, targeted the entire system of coal-powered electrical generation, ensuring it chopped emissions "beyond the fenceline."
President Trump and the EPA say the rule will help keep the coal industry economically viable. Statewide coal production did increase in 2017, according to data from the Colorado Division of Reclamation, Mining and Safety, reaching nearly 15.2 million tons, about 2 million tons more than in 2016.
But market forces are still working against coal, and it is unclear if the new rules will help Craig.
Since 2010, hundreds of coal-fired power plants — about 40 percent of the country's coal fleet — have been retired, according to Columbia University's Sabin Center for Climate Law.
Between 2016 and 2017, use of coal nationally in the electricity sector decreased from 678.6 million short tons to 664.7 and is predicted to drop to 615.9 million short tons by 2019, according to the EIA.
The decline, which was reported in Colorado to be about 64 percent between 2005 and 2016, has been propelled by the plummeting cost of natural gas in addition to a shift to renewable energy and a range of air pollution regulations.
Colorado's Clean Air, Clean Jobs Act passed in 2010 accelerated the state's shift, putting incentives in place to move from fossil fuels in favor of renewables and natural gas. Electricity from renewables has more than doubled since 2010, moving Colorado to the 10th and 11th spot in the country for installed solar power capacity and actual solar electricity generation.
Tri-State Generation & Transmission, which operates the coal-fired power plant in Craig and partially owns the Colowyo mine, among others, plans to close one of its three units at Craig Station in 2025. Past that, the 43-member cooperative utility is unclear to what extent it will be impacted by the president's new rule.
"We believe that it falls in line with the (emissions reduction) rules laid out in the Clean Air Act, which the Clean Power Plan did not do," said spokesman Lee Boughey. "We are still analyzing the document to understand how it will affect us going forward."
• • •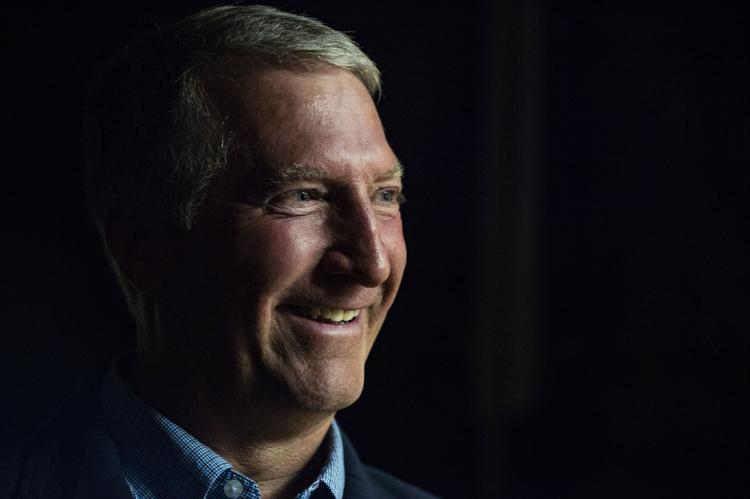 John Ponikvar never expected to run for public office. He believed he could impart the most change in his community through private business, avoiding the bureaucracy of local government.
When the collapse of his town appeared on the horizon, though, he changed his mind.
"When I came in as a city councilman, then mayor of Craig, I saw a city and a community that was apathetic. Their view was that coal will never go away, and that oil and gas will just keep growing. I saw this apathy in not looking at what the future could be," he said.
Unlike the KS Kreations crew and much of the population of Craig, Ponikvar is not a Moffat County native. He was born to descendants of Austrian immigrants in Leadville, but left after high school because of complications with a high-altitude disease known as polycythemia. He moved to Craig, first working at Trapper Mine for three years and then at NAPA Auto Parts, which he now owns.
Despite his relocation, his memory bears the scars of Leadville's latest mining bust in the mid-1980s, when thousands lost jobs, and vacant Victorian houses lined main street in a town without a plan.
"When that mine closed in 1983, the community wasn't prepared for it. The community didn't know what to do," Ponikvar said. "There are a lot of people there who are my age who are still sitting there waiting for the mine to reopen."
Despite Washington's recent reprieve for coal, Ponikvar believes coal's life in Craig is on its last breath.
"We understand technologies are going to change the fossil fuels industries that we've relied on for the past 40 years," he said, "but we have time. It won't go away overnight. We still have another 20 years to prepare."
He continued, "My biggest fear is that (what happened in Leadville) is going to happen to Craig — that we would lose our industry and go back to being an agriculture community. That's not a good thing."
Before it's too late, Ponikvar and Craig/Moffat Economic Development Partnership want to diversify:
Transform Memorial Regional Health into the go-to for northern Colorado on par with St. Mary's Medical Center in Grand Junction. Develop Colorado Northwestern Community College's vocational programs, and better yet, make it a feeder school to Colorado Mesa University or Colorado State University. Build up trails, river sports and the already iconic hunting culture. Invest in robust broadband infrastructure to attract workers who love the small-town lifestyle and can work remotely.
"You can either take change and embrace it and adjust to it, or die," Ponikvar said. "That's where we're at right now. I think more people in our community are starting to understand that."
• • •
About 30 miles southwest of KS Kreations just outside Meeker, five antelope bound across the rolling plains of the Colorado steppe. They pause to graze on bushels of sagebrush, then lift their heads in search of the male in their herd. He's watching from behind, scanning the terrain for signs of predators.
Elk and deer pass through this corridor, too, roaming the abundance of wide-open spaces flanked to the east by the Flat Top Mountains and Dinosaur National Monument to the west.
Twelve years ago, this fertile habitat was a black pit, but you'd never know it today. Between 1977 and 2006, miners sliced 350 feet deep into the Earth and excavated thousands of tons of coal to power the West in what became known as the East Pit of the Colowyo Mine.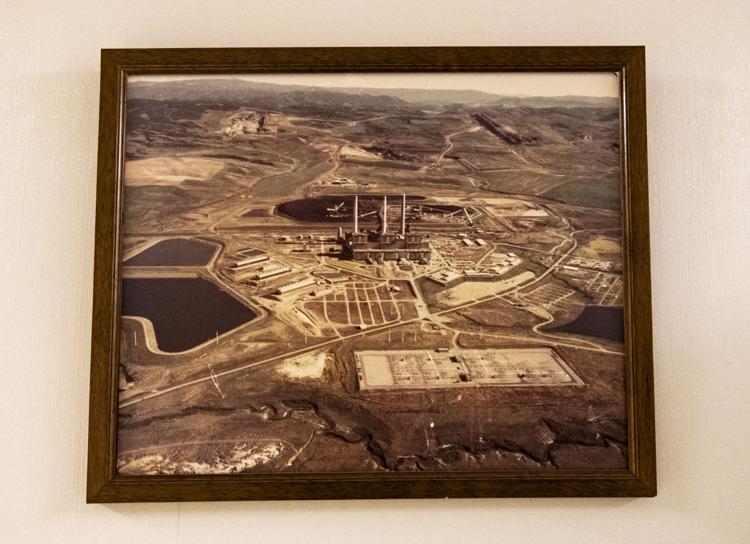 It was the first of four pits that would be dug at the 176,000-acre Colowyo Mine, the others of which are active, being dug and being reclaimed. It was one of many pits dug in Moffat and one of many more dug in northwest Colorado during the 20th century, including Twenty Mile Mine near Oak Creek and Trapper Mine just south to Craig.
With the expansion of coal mines and the construction of Craig Station in the early '70s, the population of Craig suddenly doubled.
"It took a tremendous amount of time and manpower to build those power plants and a lot of power ... to start up the coal mines," said Dan Davison, the director of the Museum of Northwest Colorado in downtown Craig. "It totally changed the complexity of the community."
The life cycle of these mines is quite simple: miners cut into the ground, save the topsoil until they've extracted enough coal, refill the pit and seed it with native vegetation.
"When we mine it's a temporary use of the land," Boughey said. "We take coal out of the ground ... and we put it all back the way we found it."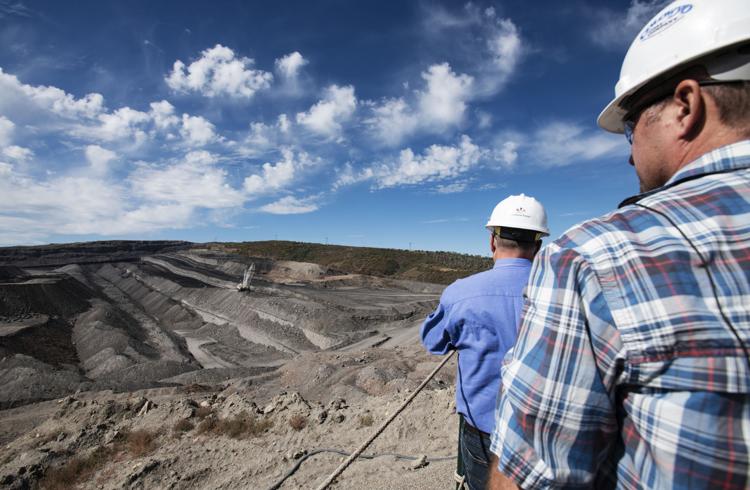 Of any part of the process, Colowyo Mine manager Chris McCourt takes the most pride in the reclamation efforts. In 2015, the mine was named Colorado Parks and Wildlife's Partner of the Year for its stewardship and protection of natural resources, including work on big game habitat management, sage grouse mitigation and stream protection and watershed management.
Trapper Mine also won the U.S. Department of Interior's 2018 Good Neighbor award in part for funding critical research on the Columbian sharp-tailed grouse, which is a species of concern in Colorado.
"When you see our active pit, South Taylor Pit, it's hard to imagine it will be reclaimed," McCourt, a fourth-generation miner, said. "But when you look at the East Pit, it's hard for people to imagine that it was once an open pit mine. Reclamation is the pinnacle of success of the mining operation."
On paper, the mine employs 220 full-time employees with about 100 more contracted ones, Boughey said. It pays $12 million in taxes to Moffat County a year and, overall, injects $200 million into the Moffat County economy.
To McCourt, it's something more.
"There's a sense of pride in (the Moffat County) community," he said. "Part of it is living in a small community, but it's also the camaraderie at the mine. The employees have a lot of respect for one another."
• • •
The elevator at Craig Station has 13 floors. A superstitious taboo in most buildings, the power plant's manager Rich Thompson doesn't seem to mind.
His plant employs 273 mainly local workers, pays taxes to his community and ensures that the lights turn on when residents flip the switch. Plus, he can point to almost any flat-screen TV in his plant to prove that he contributes to Tri-State's diverse energy portfolio, 27 percent of which comes from solar, wind and hydroelectricity.
"The plant means I have a nice piece of real estate and a nice home," he said. "I have the time to work within many communities — the Moffat County Local Marketing District, Craig Chamber of Commerce, the tourism board. This plant does good for people."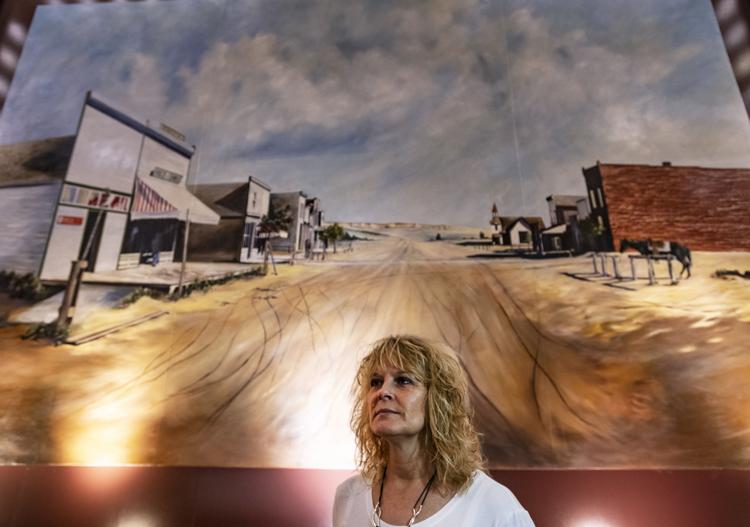 There, between 1989 and 2002, Kristi Hankins found her second family.
She hated the shift work, which sometimes involved a week of 12-hour shifts troubleshooting equipment. It meant extended time away from her daughter but also a large enough salary and benefits to support herself after her divorce.
To this day, she's never felt a bond with co-workers like she did with the people (mainly men) with whom she worked. When she was pregnant, her co-workers ensured she was safe from the strains of physical labor and potential radiation. The guys even threw her a baby shower.
"They took care of me," she said. "I miss the people more than anything."
If only coal protesters could see inside the plant, inside the mine, then they could understand that burning what Hankins calls "clean coal" is safe and funds a lifestyle of hunting and outdoors that the citizens of Craig love.
"If more people paid attention, they'd understand what coal is and what it isn't and what it does for us here." she said.
Terry Carwile has experienced the mine firsthand having worked as a coal miner for 30 years at Trapper Mine. The former Craig city councilman and mayor said his salary as a miner provided a happy, comfortable life for him and his family, as well as the hundreds of people he worked side by side with during his tenure.
But, like the current mayor, he believes it's time to move on.
"Coal treated me and my family well, but we can't do it like that anymore," said Carwile, who helped pass legislation for a solar field near the Hayden Generation Station. "But you get a huge dose of pragmatism when you live in rural Colorado, so you can't be so doctrinaire and have to set aside your bias."
Carwile mentioned health care as a "stellar" offering for diversification as well as making the local community college a four-year, residential facility. All in all, the key is young people.
"It's up to us to try to figure out the elements of our town that will pull in the primary dollars and the young professionals who will build new industry here," he said.
• • •
As Craig grapples with its identity and its uncertain future, the national debate over coal rages on.
Though WildEarth Guardians does not have active lawsuits in Craig, it has filed complaints with utility commissioners in Colorado, Nebraska, New Mexico, and Wyoming, demanding an investigation into Tri-State's reliance on coal and the company's electricity rates.
It alleges that Tri-State's reluctance to swiftly abandon coal is placing an undue burden on its utility payers.
"We're trying to confront the reality that climate change is real and it matters," said Jeremy Nichols, climate and energy program director for WildEarth. "To sell the realities of climate change, we have to bring it to a community like Craig, which will ultimately be a part of reducing greenhouse gas emissions."
Sierra Club's Beyond Coal Campaign, funded by former mayor of New York City Michael Bloomberg, is also at the forefront of a slew of political battles to shut down coal power plants and prevent new mining operations in places such as the Appalachia and Wyoming's Powder River Basin, and promote investment in wind, solar and geothermal energy.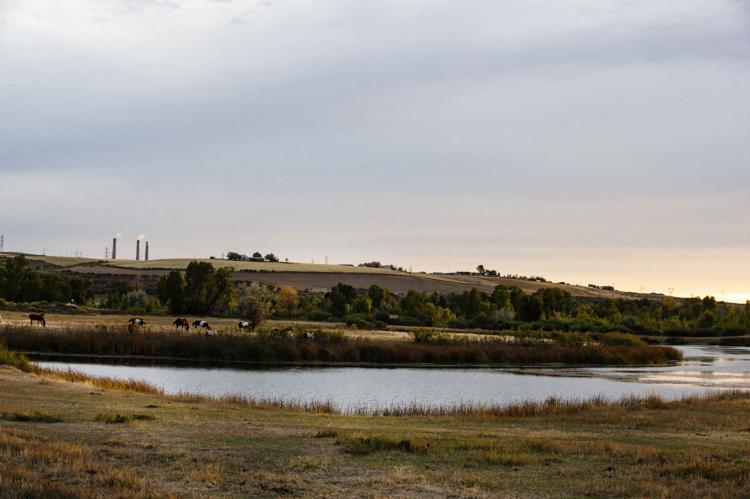 In Craig, the skepticism, sometimes animosity, toward these groups is palatable, even if the citizens may agree with their core missions.
"We have pride in producing energy to switch on the lights, and that pride is well-earned," said Michelle Perry, Craig/Moffat Economic Development Partnership's executive director. "It's hard to let go of that pride that tied us together and makes us stand out."
She continued, "This goes to the root of who we are. There's no separating politics from our lifestyle. It's the grassroots efforts here in Craig that will make the real change."
For Ponikvar, the chance at prosperity through a more diversified economy is in the hands of his citizens.
"We'll survive, it's just a matter of to what extent."
Twitter: @lizmforster Phone: 636-0193