Nestled among schematics and reports filed this week with Colorado Springs planners is a sign bearing a familiar logo and details for a 4 million-square-foot building, which one city official estimates will be the largest in Colorado.
To many across the country, the curving arrow reminiscent of a smile represents the online giant Amazon. And it appears to be smiling in documents for the proposed project. But city officials have yet to confirm the company behind a distribution center planned at the Colorado Springs Airport, referring to the work only as "Project Rodeo."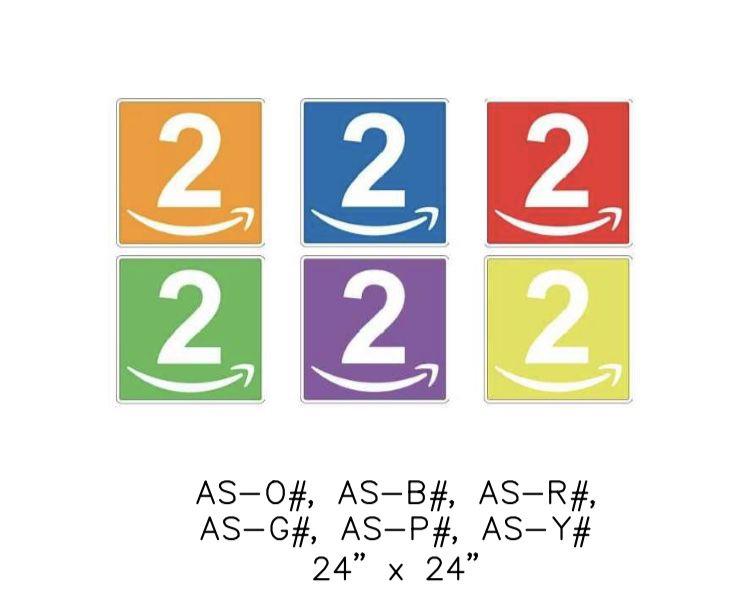 That project has been described as the "worst-kept secret" in the city's recent economic history and documents filed with the city this week offer a substantial glimpse into a massive development in the works for the southeastern side of town.
With office, warehouse and distribution space, the development is planned to take up about 4 million square feet on the nearly 70-acre plot, planning documents show. A total of 1,804 parking spaces have also been allotted for "associates."
"That's going to be the biggest building, possibly in six or seven states," said Greg Phillips, the city's director of aviation. "We've not heard of or seen anything larger. That's a pretty big building."
Construction on the 92-foot-tall building is anticipated before the end of the year, to be completed within the first quarter of 2021, the documents show.
"It's a shot in the arm to southeast Colorado Springs," Phillips said. "We think this could be a great economic boom."
But first the deal needs to be completed with the yet-to-be-acknowledged company behind the plans, Phillips said.
Amazon opened a temporary delivery facility in Colorado Springs late last year and is building a permanent one in the airport's Peak Innovation Business Park.
Phillips said that facility should be operational by Nov. 1.
The online retail giant is building warehouses, delivery stations and other facilities in Colorado Springs, the Denver area and across the country to meet skyrocketing consumer demands.
The delivery station in Colorado Springs sits on an 18-acre site, which the City Council agreed to sell in November alongside a second, 70-acre plot to a Fortune 500 company which has been identified as Amazon, for a warehouse-distribution facility that would generate a "significant" number of jobs, according to information presented to the council.
The added business — and other projects already approved for the area — will not only create jobs, but also will likely facilitate new businesses, Phillips said.
"If the infrastructure is in, it makes it a whole lot easier for a restaurant, a convenience store, other businesses to move in," he said.
In addition, the projects could bring additional air cargo to the airport, Phillips said.
In its peak season, Project Rodeo is expected to generate 7,352 vehicle trips in a 24-hour period, planning documents show. That number should reduce to about 4,770 trips in a day during the off-peak season.
An Amazon representative did not immediately respond to a request for comment.
conrad.swanson@gazette.com @conrad_swanson