Pam Kinslow will not rest until her son's killer is caught.
It's been nearly 14 years since 20-year-old Thomas "Tommy" Kinslow was gunned down in front of the Georgetown Square townhome he shared with his parents on Constitution Avenue.
His killer has yet to be brought to justice.
But Pam Kinslow believes justice will come — and that it's not a matter of if, but when. While she and her family wait, she wants to make sure that the killer, wherever he may be, doesn't get too comfortable.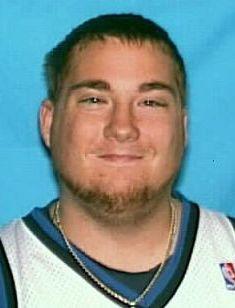 It's why she advocates with Mothers of Murdered Youth. It's why she helped fight for the Colorado Springs Police Department to get a cold case unit, focusing solely on unsolved homicides, like Tommy's. And it's why she tells Tommy's story repeatedly in the media.
And now, she's telling it again for The Gazette's podcast, Colorado Cold Case, which re-examines evidence in unsolved cases in hopes it may generate new information that could lead to an arrest.
"You have to fight for your child," Pam said. "If you don't know who did it, you have to keep fighting until you know who did it."
The first episode, "The Kill Shot," will launch Monday, with subsequent episodes to follow weekly. You can download them for free wherever you get your podcasts or at gazette.com/coldcase.
Tommy Kinslow had worked late at Hollywood Video, leaving the movie rental store about 1:41 a.m. on Nov. 22, 2005, and driving the half-mile to his parents' townhome . He parked his car in its usual spot along the curb that runs behind the house, locked it and was walking toward the back door, and his bed, when something happened to cause him to change course.
What pulled him away is a matter of speculation — his family believes he spotted someone breaking into cars and intervened — but eight witnesses said they saw him fighting with someone in the street.
Witnesses said Tommy at one point had a weapon, resembling a baseball bat or a broomstick handle, and was swinging it at his attacker, but it was no match for a gun.
Tommy was shot five times, including once in the back of the head — the kill shot, as current El Paso County Coroner Leon Kelly described it. Tommy still had his car keys in his hand.
Weeks later, police would arrest a suspect, an 18-year-old who lived less than 2 miles west and reportedly confessed to the shooting to as many as 10 people. But the case against him fell apart when his DNA did not match the stranger's blood found on Tommy's shirt.
No other suspects have been identified.
Had he lived, Tommy would have turned 34 years old on April 9.
Anyone with information about his shooting is asked to call police at 719-444-7000, leave an anonymous tip through Pikes Peak Crime Stoppers at 719-634-7867, or call Gazette reporter Kaitlin Durbin at 719-636-0362.
The Gazette launched the Colorado Cold Case podcast last year, starting with the shooting death of Nathaniel Czajkowski, who was killed while eating with friends at Albertaco's on Oct. 29, 2017. You can also find that case on the Gazette's website or other media players.
Tommy's and Nate's stories are just two of the many unsolved cases in Colorado Springs and throughout the state that The Gazette will examine in the Colorado Cold Case podcast. Future episodes could focus on homicides, missing person and other major events. To suggest the next case or subscribe, visit gazette.com/coldcase.
Contact the writer at 719-636-0362 or find her on Twitter: @njKaitlinDurbin.