A Colorado Springs sound engineer and bass player has lost his right leg after a suspected drunken driver struck him as he was unloading his van for a gig July 9 at Benny's Restaurant and Lounge, 517 W. Colorado Ave.
Mike Elmore's right leg had to be amputated, says a GoFundMe page created on his behalf. His left leg, right arm, back and ribs were broken.
The online fundraiser had generated nearly $16,000 as of Tuesday morning, more than three times its goal of $5,000. Another $9,000 was raised at a standing-room-only benefit Sunday at Johnny's Navajo Hogan, 2817 N. Nevada Ave.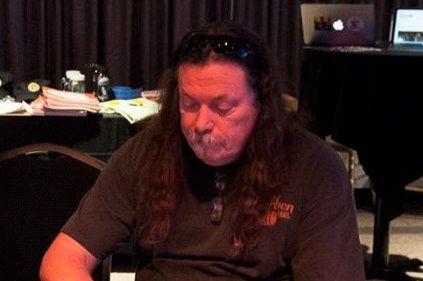 Officers saw the eastbound red Oldsmobile SUV hit two vehicles legally parked on West Colorado Avenue, and as they tried to flag down the driver, the SUV crashed into the back of Elmore's Ford van.
The van was parked in the outside through lane with its hazard lights flashing, police said.
SUV driver Tara D. Studer, 30, of Colorado Springs wasn't injured. She was arrested on suspicion of vehicular assault, driving under the influence of alcohol, reckless driving and driving under restraint.
To donate to Elmore, visit gofundme.com/f/mike-elmore-fund-for-recovery-from-drunk-driver.
The Gazette's Evan Ochsner contributed to this report.