More than 100 dogs rescued from "puppy mills" across the Midwest were brought to Colorado on Friday, where an El Paso County-based nonprofit will help them find new homes.
Three National Mill Dog Rescue crews took a three-day trip to pick up the dogs from five states.
They traveled more than 4,200 miles, said Jene Nelson, the nonprofit's director of marketing and social media.
"The dogs range in age from a 12-week-old English bulldog puppy with spina bifida to a 13-year-old Yorkshire terrier, which has spent her entire life in a cage producing puppies for pet stores," a news release says. On average, the dogs are 6 to 8 years old, "which is typically when they are retired from the commercial dog breeding environment."
The dogs went through the intake Saturday, during which they were evaluated, named, tested for heartworm disease and dewormed, the release says. Immediate medical concerns also were addressed. Many will be put up for adoption locally once they are evaluated and treated, the group said.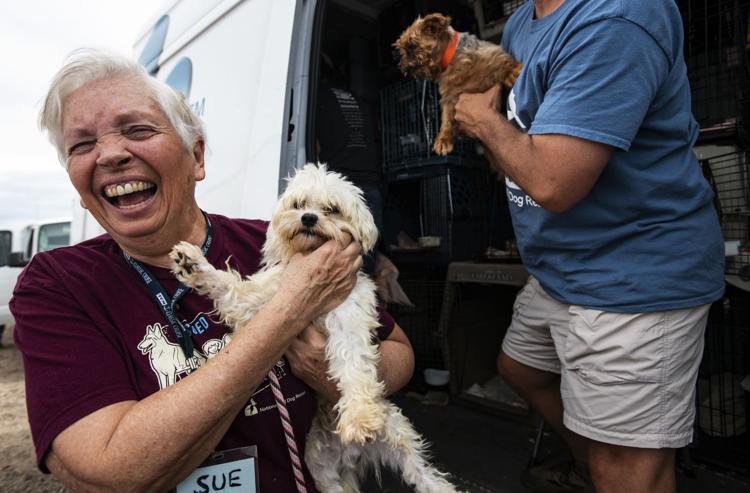 "The rescue side of our work is difficult," Theresa Strader, the nonprofit's founder and executive director, said in the release. "We spend long hours on the road, sometimes seeing unspeakable conditions, we work hard and we sleep fast. We love dogs to the core of our beings and we are so deeply rewarded when we take them into our arms, knowing that soon they will transform from a caged commodity into a cherished family member. This is why we do what we do."
The nonprofit has rescued more than 13,000 dogs since it was founded in 2007, the release says.