A man wanted in a shooting that wounded a 44-year-old woman in southeast Colorado Springs was arrested Wednesday after a gunbattle at a mobile home park with Fountain police.
Jason Flores, 48, allegedly shot the woman May 13 in the 2800 block of East Fountain Boulevard and then fled, police said. The woman was taken to a hospital with injuries that weren't life-threatening.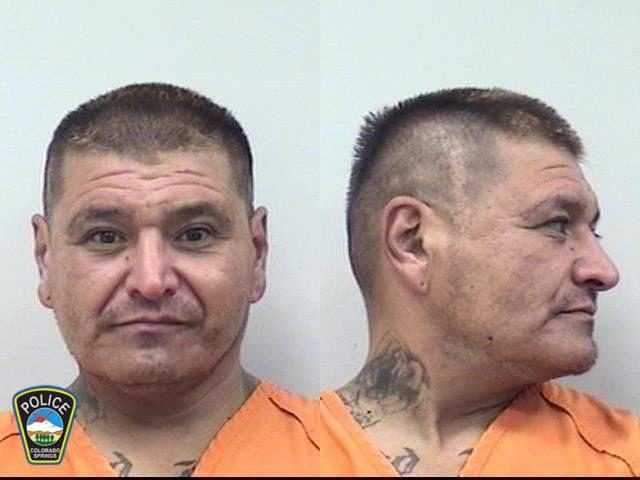 On Wednesday night, detectives from the Violent Offender Fugitive Task Force found a car associated with Flores in the 500 block of Windsor Lane in Fountain, according to the Colorado Springs Police Department, which is investigating the officer-involved shooting.
Shootings involving law enforcement officers are typically investigated by a neutral agency to avoid conflicts of interest.
After confirming Flores was in a mobile home in the area, the detectives requested assistance from the Fountain Police Department, Colorado Springs police said. After surrounding the residence, Flores allegedly shot at officers, and one Fountain police officer returned fire.
El Paso County Sheriff's Office SWAT deputies also assisted, and Flores was arrested on suspicion of attempted first-degree murder of a peace officer, in addition to his active warrants.
Flores remained in El Paso County jail Thursday without bond, inmate records showed.