A 22-year-old man is accused of hitting, biting and trying to sexually assault a 63-year-old Uber driver — and then stealing her car — early Monday near downtown Colorado Springs, police said.
Raydrian Tyree Scott was arrested Wednesday on suspicion of attempted sexual assault, second-degree assault, robbery, aggravated motor vehicle theft and failure to register as a sex offender, police said. He was in possession of the victim's white 2011 Chevrolet Cruze.
The driver picked up a man in the 500 block of East Dale Street, where he assaulted her, "causing significant injuries," police said. When she got out of her car, the man allegedly took it and fled.
Police responded about 4:30 a.m., and the woman was taken to a hospital.
"What this driver experienced is frightening," an Uber spokesman said Thursday. "We will continue to work with police on the investigation."
The woman, identified only by her first name, Lorraine, told Gazette news partner KKTV that she fought back.
"The cops told me that's the reason I got away alive," she said.
She said she picked up the man about 4 a.m., but he wouldn't let them leave because they were waiting for his brother. After nearly 10 minutes, she said, "Look, we either need to get going or you need to cancel and get another Uber," KKTV reported.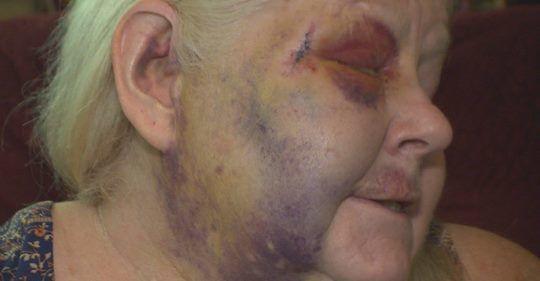 That's when he attacked her.
"Really, be aware," she told KKTV. "I was tired. I was lulled into a false sense of security because nothing ever had happened, so therefore nothing ever will."
Scott also was arrested on several unrelated misdemeanor warrants, including domestic violence charges out of Pueblo and a nonextraditable warrant out of Alabama related to his failure to register as a sex offender, police said.
He's being held in El Paso County jail without bond, inmate records show.