A man accused of repeatedly raping a paralyzed woman for days beneath a Colorado Springs bridge in 2016 has been offered a plea deal.
Isaiah Perrin, 24, appeared in court this week and waived his right to a preliminary hearing — a move meant to keep plea deal negotiations open with prosecutors, his public defender, Michelle Newell said at the hearing.
The development comes as prosecution in Perrin's case resumes after years of delays over concerns about his mental fitness to stand trial.
Police suspect he threw a homeless woman from a makeshift shelter perched between two bridge supports in 2016, and repeatedly raped her for days at the spot where she landed.
The woman couldn't escape because her legs were paralyzed from the plunge off the bridge, according to Perrin's arrest affidavit.
The torture ended three days later when a passerby found her lying in that same spot beneath the Cimarron Street bridge over Conejos Street, south of America the Beautiful Park, court documents show.
Perrin, who also was homeless, first told investigators the woman fell off the bridge, and that multiple other men raped her, his arrest affidavit said. But his story changed at times, and he later admitted engaging in oral sex, court documents showed.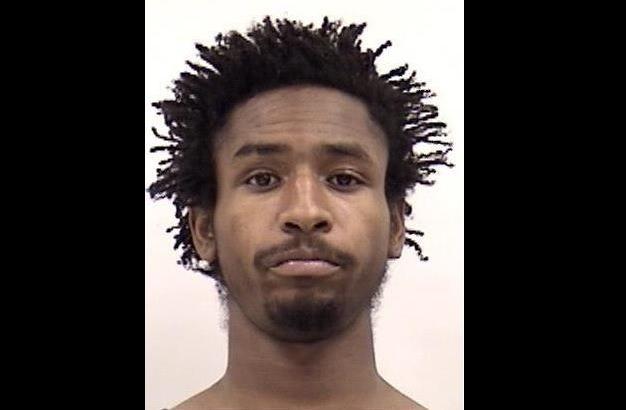 He faces several felony charges, including attempted murder and sexual assault.
The case sent shock waves through the local homeless and nonprofit community as a sign of the dangers that homeless women face while living on the streets. It came at a time when homeless people had few other options but to live on the streets, due to a shortage of shelter beds. That shortage persists to this day.
But his case stalled shortly after his arrest, amid a request by his public defender that he undergo a mental competency evaluation.
Such requests examine whether a defendant understands court proceedings and can assist in his defense, and people found incompetent to stand trial are sent to the Colorado Mental Health Institute at Pueblo while their cases are put on hold. In those instances, the hospital can hold defendants as long as the sentence for their most serious charge.
Details of Perrin's case — including rulings about his mental competency — are unclear, due to extensive redactions of his publicly released court record. Most documents and motions beyond his arrest affidavit also have been restricted from the public.
He is due back in court Oct. 22 for his arraignment, when he is expected to enter a plea.