A man accused of raping and killing a 24-year-old woman in Old Colorado City in 1988 when he was 15 years old will be prosecuted as an adult, a judge ruled.
The ruling by 4th Judicial District Judge Robin Chittum bypassed months of legal wrangling in the case against James Papol, 46, who authorities say has been tied by DNA to the long-unsolved murder of Mary Lynn Vialpando.
At issue was whether prosecutors have the authority to prosecute him as an adult, or if his case must begin in Juvenile Court — a legal debate that pivots on differences in juvenile law in 1988 versus today.
In siding with the prosecution, Chittum concluded that certain changes to the state's juvenile code in 2012 do not apply retroactively.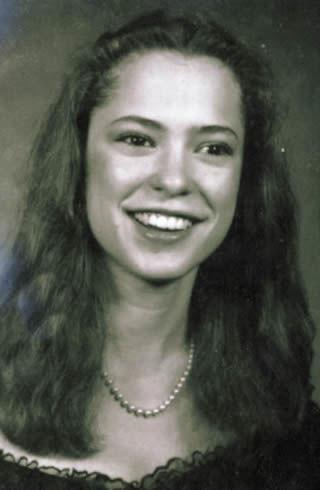 The hearing offered new insight into Papol's past and present mental health challenges, which are poised to introduce additional wrinkles in his case.
Attorneys revealed in court that at the time of his arrest in September, Papol, 46, had been held in a maximum security wing at the Colorado State Mental Health Institute at Pueblo for 16 years.
His confinement resulted from a finding of not guilty by reason of insanity in an El Paso County District Court case, according to his defense team.
Papol's criminal history shows two El Paso County cases — both involving robberies committed in 2002 — that ended with him being found not guilty by reason of insanity. People acquitted under such circumstances can be confined until doctors determine they no longer suffer from a mental illness or are no longer a threat to themselves or others.
Papol's incarceration history was discussed in court as his court-appointed attorneys complained that he hasn't consistently received his psychiatric medicine since his transfer to the El Paso County jail, leading to changes in his demeanor.
Without finding wrongdoing by the jail, Chittum ordered that Papol be returned to the State Hospital in Pueblo pending trial.
Whether he intends to raise an insanity defense in Vialpando's murder won't be known until his arraignment, which is months away.
Vialpando was beaten, raped and stabbed to death on June 5, 1988, by a killer who left her body in an alley off West Colorado Avenue near 26th Street. For years, her violent death was among the city's most stubborn cold cases.
That changed when a routine search by the Colorado Bureau of Investigation matched DNA found on her body with a known profile in a law enforcement database — that of Papol, whose criminal history dates back to the 1990s.
At the time of Vialpando's death, Papol was staying in an Old Colorado City motel with his mother, Colorado Springs police said in an arrest warrant.
Papol, who is being held without bond, is due to return to court March 1 for a preliminary hearing that will lay out evidence against him.