We all know the sobering stats: About half of those who get married in the U.S. will divorce. It's even higher among those who plunge back into another marriage.
That's what the American Psychological Association tells us. Clearly, they haven't paid a visit to one Colorado Springs senior living community.
The lobby at The Inn at Garden Plaza is a sparkly, ruby-colored reminder of February's most loved and loathed holiday. No, not Presidents Day. Not Chinese New Year. Valentine's Day, the 24 hours some folks use to test the emotional fortitude of their beloved, and some others plumb forget.
Commitment is strong in this community. Couples with five, six and seven decades of matrimony are still going strong. It's worth asking how they've stayed together.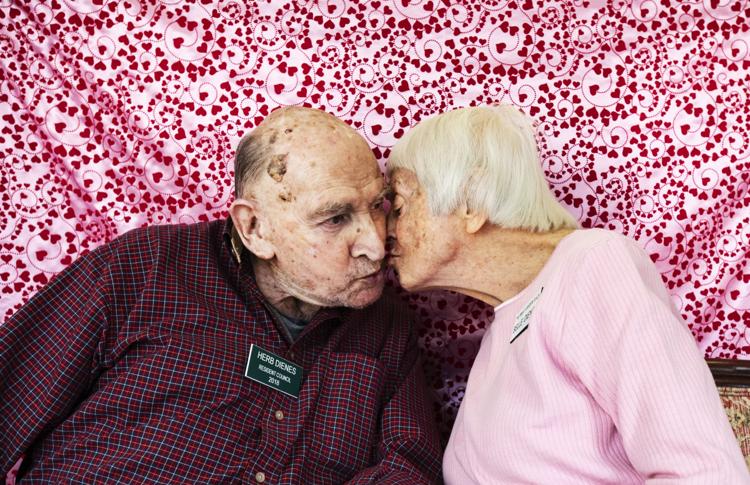 • Herb and Belle Dienes, married 63 years
Herb, 94: Communication. Problems arise in every marriage, but if you talk it out, things will settle down.
Belle, 89: You can't take things too seriously.
Herb: She has a good quote. She'll say, "Just spit it out."
• Marty and Judy Finkelstein, married 67 years
Judy, 85: Talking to each other, being best friends.
Marty, 90: What you said.
Marty: Pursue your own likes. We're very different people with very different likes.
The Gazette: Did you know you were so different when you got married?
Marty: No, when you're getting married, you know nothing.
Judy: We wanted the best for each other and to be happy, even if we disagreed.
Marty (fighting back tears): The success of our marriage is my wife. She adjusted more to me than I did to her.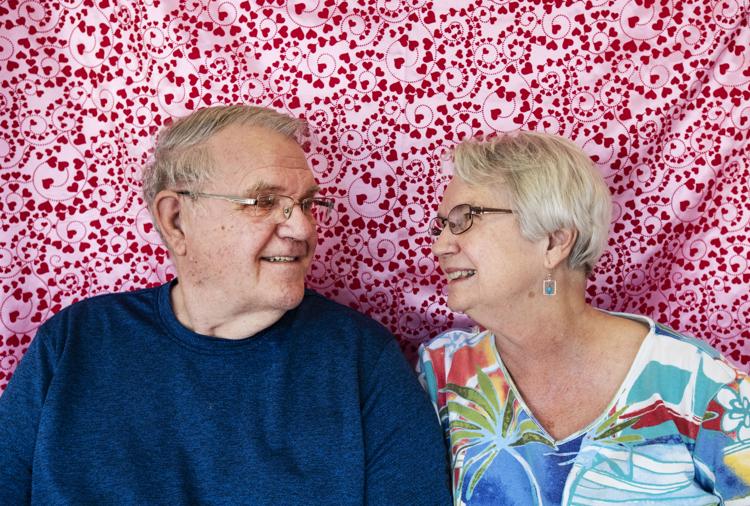 • Eugene and JoEllen Greenlee, married 61 years
JoEllen, 80: We were high school sweethearts. You have to be friends. You have to have each other's back.
Eugene, 81: There's good times and bad times, sickness and health. You have to survive both. You have to be good friends to do that.
JoEllen: Don't give up too easily on the relationship, unless there's something that's irreparable.
• Horst and Frieda Haarstrick, married 61 years
Horst, 84: It was Sept. 20 (their wedding). I'll never forget. That's when I got in trouble.
The Gazette: What's the trick to a successful relationship?
Frieda, 84: I'm even better. Take a lot and give a lot.
The Gazette: What's your advice to fight fair?
Horst: We don't fight. I'm a puppy, and a puppy doesn't fight.
• Shirley Duren, 74, was married for 53 years
On how she met her husband, who has since died: "His father was our pastor, and when he asked me to marry him, I said OK. My mom said what? You don't even know him. But there was something about him, and the Lord told me he was the one."
• Joan Biondo, 87, was married for 40 years
"We cared about each other and thought about each other's feelings. He told me he'd marry me when I was 13 (he was 15), and he did. I told him he was crazy. Be fair and be careful what you say. Don't go to bed mad, or at least start to get things cleared up. Make sure it's love. See if they treat you nicely and care for your feelings, as well as theirs."
• Jeanne Schocklin, 88, was married for 53 years
"Never go to bed mad. You talk to each other and talk truthfully."
The Gazette: How do you know when it's love?
Schocklin: It's something that grows on you. Love is the ability to live with each other and not kill each other.
Contact the writer: 636-0270