Colorado officials unnecessarily and illegally blocked the release of a patient at the state's primary mental hospital who had recovered from a psychotic episode, and those officials then tried to fire staff at the hospital who fought his continued confinement, claims an insider at the hospital who has turned whistleblower.
The accusations from Erica Palmer, a psychologist at the Colorado Mental Health Institute at Pueblo, emerged in a lawsuit filed in U.S. District Court in Denver on behalf of a man who contends state officials conspired to confine him at the hospital even though there was no medical reason to do so.
A federal magistrate judge who later reviewed the case called the alleged effort to force ongoing detention "outrageous!" if it occurred and rejected efforts by the state to have the case tossed out of court.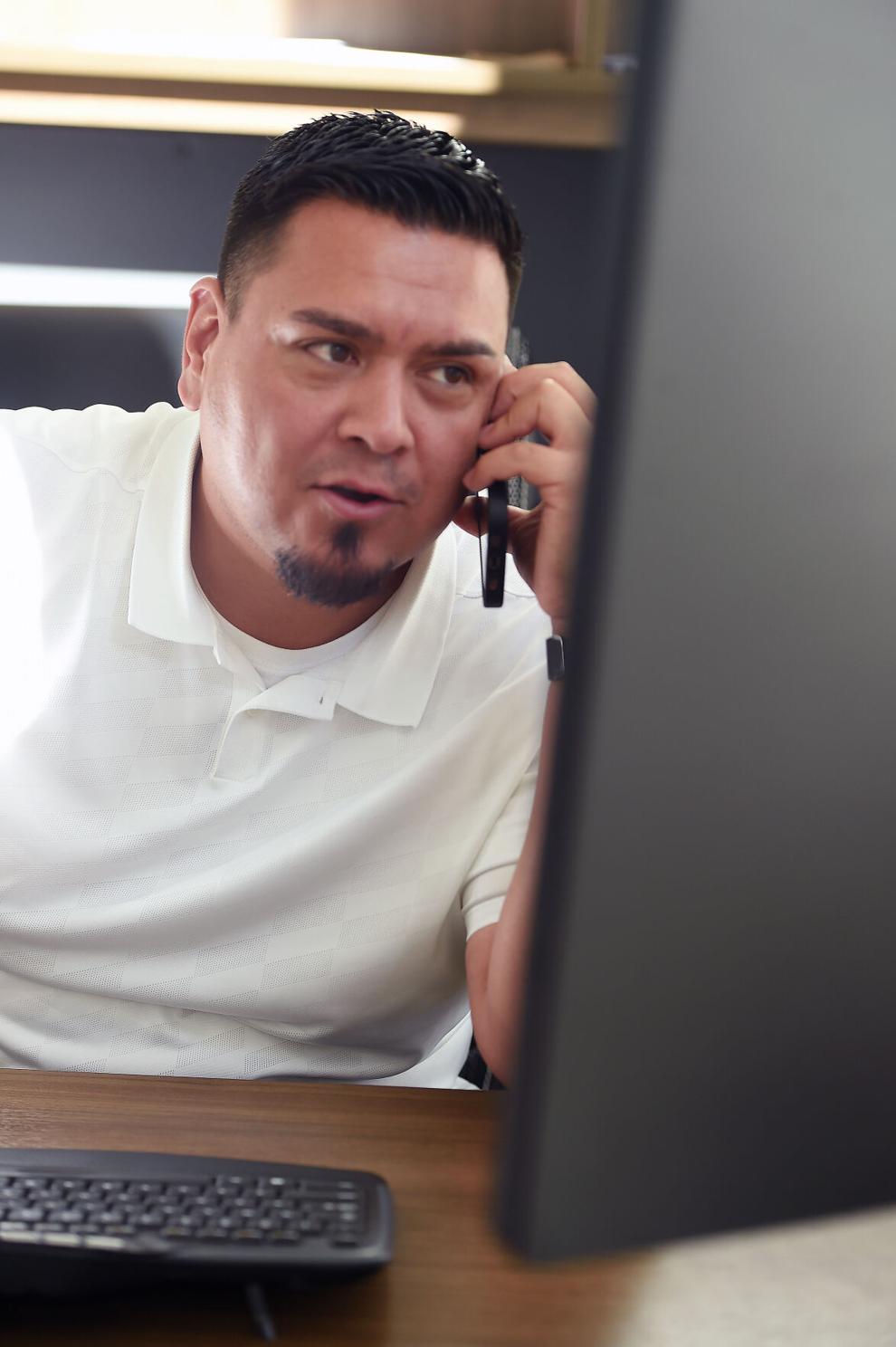 That case involves David Hoffschneider, now 39, of Lakewood, who was found not guilty of attempted murder charges because he was in a medically induced delirium when he shot up his apartment, wounding two female bystanders who were neighbors, according to psychiatric evaluations.
His lawsuit contends that rather than the short stint at the state mental hospital that Jefferson County District Court Judge Tamara Russell expected he would face after she sent him there as part of a plea agreement, administrators and psychiatrists conspired to keep him there as retaliation. He believes that without the assistance of Palmer, his primary treatment provider at the hospital who became a whistleblower, he could have been confined there for the rest of his life.
Nearly three years passed before the state hospital finally filed reports with the judge that paved the way for his release, but that release only came after Hoffschneider filed his lawsuit.
Russell, the judge who oversaw his confinement at the hospital and eventual release, also expressed displeasure over the state hospital's handling of Hoffschneider.
In February, she ordered the hospital to conduct a new psychiatric evaluation on whether Hoffschneider should be released, barring the hospital from relying on the conclusions of a hospital psychiatrist whose previous evaluation and testimony had resulted in Hoffschneider's ongoing confinement.
Hoffschneider's lawyer, Mark Scabavea, claims that the unwarranted confinement of his client isn't an isolated event. He said other patients at the hospital should be released, and in one document he filed with the court, he alleged other staffers at the hospital have faced retaliation for sticking up for patients.
The lawsuit is being vigorously contested by lawyers for the state of Colorado, who have filed motions seeking to have the case dismissed, arguing that a difference in medical opinion cannot form the violation of constitutional rights. Officials with the Colorado Department of Human Services declined to comment on the specifics of the case, citing privacy protections for patients and the ongoing litigation. They also said they would not discuss any personnel matters or comment on the accusations of alleged retaliation against staffers at the hospital.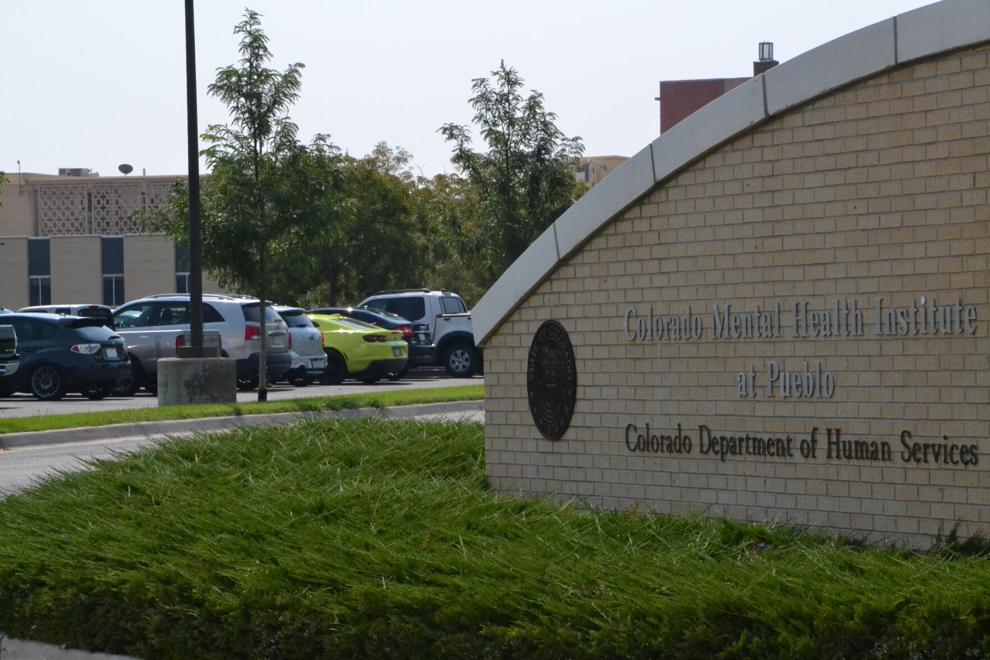 Madlynn Ruble, a spokeswoman for the human services department, said the state hospital "makes every effort to make recommendations to the court to discharge (not guilty by reason of insanity) clients when clinically appropriate."
"Treatment plans are customized to each patient based on their identified risks, needs and goals," Ruble added. "The patient meets with a cross-discipline treatment team to assess progress and update treatment plans as needed. While the department provides recommendations to courts regarding changes in privileges and discharge to the community, ultimately, courts make the final determination as to whether those privileges may be exercised or whether a person may be conditionally or unconditionally released from the department's custody."
The accusation that crucial bed space at the hospital is being wasted on people who no longer need psychiatric services is coming at a delicate time for the state hospital. It already is under fire for failing to address a growing backlog of nearly 350 criminal defendants jammed in jails across the state needing mental health evaluation and treatment for acute psychosis.
The failure to eliminate that backlog has put the state in violation of a federal consent decree that found the state violated due process by not providing mental health competency evaluations of criminal defendants on a timely basis. Not complying has cost the state more than $17 million in fines.
Court-ordered monitoring reports from two experts predict that more criminal defendants struggling with psychosis will maim and kill themselves if the state doesn't reduce the backlog of jail defendants who need treatment and evaluations. Between April and June, two inmates in county jails awaiting admission to the hospital killed themselves, according to monitoring reports.
Admissions to the state hospital likely will continue to stall due to the need for $4.1 million in suicide mitigation measures at the state hospital required by state and federal regulators following a suicide attempt at the hospital in July by 20-year-old Chase Falk of Kersey, the experts further reported to a federal judge.
As the $17 million in fines stacked up, officials at the state hospital in Pueblo clashed over what to do with Hoffschneider, court records show.
Hoffschneider was sent to the state hospital after Russell adjudicated him as not guilty by reason of insanity of a host of criminal charges, including two counts of attempted murder, as part of a plea agreement.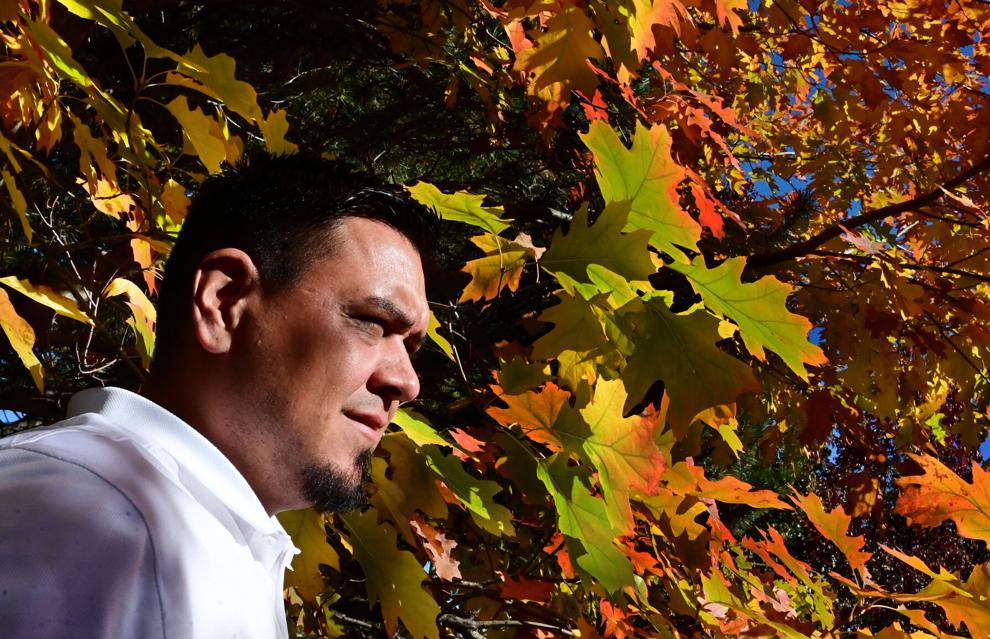 Hoffschneider contends in his federal lawsuit that after he was committed to the state hospital, officials fraudulently diagnosed him with anti-social personality disorder and as likely to commit violent offenses as a ruse to secure his ongoing confinement. During that time both his brother, who struggled with ailments related to alcoholism, and father, who had pancreatic cancer, died.
In addition to Palmer, the lawsuit filed by Hoffschneider's lawyer, Scabavea, identifies another psychiatrist and a nurse who have both since left the hospital as advocating for his release as well as several other hospital staffers.
"I lost my dad, and I lost my brother," Hoffschneider said during a recent interview. "My brother's death probably could have been prevented if I was let out. He got sick and didn't go to the hospital, and that was who I was going to be living with. I would have been able to get through to him."
U.S. Magistrate Judge Michael Hegarty recently recommended that the state's efforts to dismiss Hoffschneider's lawsuit should be rejected, ruling that the conduct alleged "when considered on the whole could be regarded as outrageous."
"Upon learning of a scheme by professional mental health providers to falsely manipulate a state court process to force ongoing detention in a mental health facility, a reasonable person might exclaim, 'Outrageous!'" Hegarty wrote in his ruling last month, recommending that the lawsuit be allowed to proceed to discovery.
The state's lawyers have appealed Hegarty's ruling and asked U.S. District Court Judge Christine Arguello to reverse Hegarty and toss the case out of court.
Hoffschneider said his stay at the hospital was nightmarish. He claimed state officials targeted him for retaliation for arguing for his release. He described struggling while surrounded with psychotic individuals. He said another patient with a history of manipulation and lies falsely accused him of viewing child pornography. Patients there were so severely disturbed, they flung feces and urinated on themselves, he said.
"It's like, it is its own twilight zone down there," he said. "I was worried I could be down there forever, and I've seen guys down there forever."
He said that in one instance, a psychiatrist who had "beef" with him conveyed that she thought it was funny when the judge denied one of his attempts at release.
Court records show that the incident that landed Hoffschneider in the state hospital occurred on July 10, 2016. Shortly after midnight, armed with a rifle and a 9 mm gun, Hoffschneider shot up his apartment. The volley of gunshots left two innocent bystanders in the apartment complex injured after they rushed out of their nearby apartments when the shooting began. A bullet went through the right thigh of one woman. Another woman suffered a gunshot wound to her right torso, with the bullet lodging near her spine.
Hoffschneider said he was in a delusional state at the time after an extended stay at St. Anthony Hospital in Lakewood due to methadone poisoning and believed a drug cartel was attacking him and his family. Hoffschneider was not involved with a cartel, but near the time of the shooting spree, had watched a documentary about one. He said the wounds to the women came from a single shot that ricocheted off the apartment's concrete floor.
"The only reason I fired shots is because I wanted someone to hear gunshots and call the police to get them to the apartment, and then they could catch the cartel," he said.
Hoffschneider's father, David Varela, who lived with him, reported to Lakewood police that his son appeared to be struggling with a psychotic break from reality at the time of the shooting. Earlier in the evening, Hoffschneider had been saying that the "cartel was outside of the apartment to get him," the father told police.
Hoffschneider had just been released from St. Anthony Hospital in Lakewood the previous day after six days of treatment for poisoning by methadone, which he took due to an earlier addiction to heroin, court records show. While in the hospital, he was prescribed over 30 different medications or supplements and was intubated, according to records.
Court records show that he had past criminal charges, but nothing showing a proclivity towards violence. He had been convicted three times of driving while under the influence and of the charge of leaving the scene of a single-vehicular car crash. He also had been convicted of shoplifting, minor thefts and of disturbing the peace.
"I've made mistakes in my life," he said. "I can own that, but can they own their mistakes?"
Russell, the judge in the criminal case, ordered a psychiatric evaluation while the criminal charges were pending. A psychiatrist, Dr. Karen Fukutaki, and a psychologist, Joshua Hatfield, separately issued reports stating that at the time of the shootings, Hoffschneider was in a state of medically induced delirium.
Fukutaki further reported that the delirium "was probably caused by his having been septic, possibly secondary aspiration pneumonia" while he was "taking methadone and alprazolam." She further noted in her report that when he was discharged from the hospital, he was diagnosed with a long list of medical diagnoses, including "delusional disorders, among others."
The psychiatric evaluations prompted prosecutors to reach a plea agreement with Hoffschneider. He would be found not guilty due to temporary insanity of two counts of attempted murder charges, a child abuse with no injury charge for injuring a parent near her child, two counts of extreme indifference to life, two counts of assault and a charge of failure to leave premises. In exchange, Hoffschneider pleaded guilty to being a previous offender in possession of a weapon.
The judge accepted the plea agreement. "The change of plea hearing discussed, in detail, that plaintiff's insanity was temporary in nature," his lawsuit states. "Judge Russell also stated, or at least suggested, that she expected the plaintiff to be released either at or before his first release hearing."
The law in Colorado states that once a defendant is found not guilty by reason of insanity, the defendant can't be released from psychiatric commitment until the defendant is restored to sanity and can distinguish right from wrong. Years would pass while the psychiatrists and psychologists at the state's mental hospital debated whether that had occurred in Hoffschneider's case.
Dr. Lennart Abel, a psychiatrist at the Pueblo facility, diagnosed Hoffschneider with an antisocial personality disorder, and state hospital psychologist Teresa Williams, in a risk assessment, included statements that he was a psychopath with a high risk of violence, the lawsuit states.
A copy of Williams' report states that Hoffschneider's score on a checklist for psychopathy "placed him in the high range of risk for violent reoffending, however Mr. Hoffschneider's total score did not meet the stringent criteria for him to be classified as a psychopathic individual."
Williams defended her work and stressed that she consulted with senior colleagues as well as the hospital's lawyer when scoring his risk for violence. In an interview, she said: "I take my work very seriously. I have to back up every score I make, and I could give you probably two or three examples for every score I made. I really worked hard in this case to do a good job."
During a release hearing on Dec. 5, 2019, held before Russell, the judge overseeing Hoffschneider's confinement, Abel, testified there was no cure for Hoffschneider's condition.
The testimony went:
Judge Russell: "OK. So is there a cure for antisocial personality disorder?"
Abel: "There is no cure. There's treatment."
Judge Russell: "What kind of treatment?"
Abel: "Correctional treatment."
Judge Russell: "What does that mean, correctional treatment?"
Abel: "That's the treatment you administer."
Judge Russell: "Tell me what it is."
Abel: "Being locked up for a period of time."
Judge Russell: "Just put him in prison?"
Abel: "Yep."
Judge Russell: "Okay. So he's not being treated right now for his personality disorder?"
Abel: "Well, he is being treated. He is confined."
The judge ruled that Abel's testimony convinced her that Hoffschneider still suffered from an "abnormal mental condition" and was not suitable for release.
Matters shifted after Hoffschneider's primary treatment provider at the hospital, Palmer, began assisting Hoffschneider's lawyer, who had filed a federal lawsuit.
On Jan. 20, Palmer provided a statement to the lawyer disputing Abel's diagnosis and stating that "Dr. Abel cites a list of antisocial traits that are consistent with his diagnosis, but which have no basis in fact nor any supportive evidence provided to apply them to Mr. Hoffschneider."
In fact, she wrote, "as his psychologist for the past nine months, I can provide copious points of evidence to the contrary. This labeling of Mr. Hoffschneider as an 'anti-social personality' has prevented him from progression and release, as will be discussed further later in this document, as well as formed an unethical bias toward him that has led to defamation of character through comments by staff members."
She continued that Hoffschneider was not a psychopath and "has no history of violence outside of his episode of medical delirium during which he committed his index offense." She wrote that the unfounded diagnosis that resulted in his ongoing confinement "unequivocally should fall in the category of an offense that 'shocks the conscience of the court.'"
After Palmer filed that statement, Williams, the psychologist who had labeled Hoffschneider as a risk for violent reoffense, filed a complaint with the Colorado Department of Regulatory Agencies seeking to strip Palmer of her state license required to practice psychology, the lawsuit states.
That complaint eventually was dismissed, but the state hospital still placed Palmer on administrative leave in an attempt to fire her, the lawsuit states. She faced further retaliation, the lawsuit alleges, and was reassigned to another less important role at the state hospital.
"Erica Palmer has been at the hospital two to three years to my 18," Williams said. "To write a violent risk assessment you have to have specific training, which she did not have.  She didn't do the collateral digging I did and didn't have the training that I did. You're damn right I filed a complaint against her."
The hospital also filed a complaint seeking to revoke the license of a nurse who testified on Hoffschneider's behalf, the lawsuit states. Records show the nurse has since surrendered her license.
Palmer and Abel, who has since resigned from the hospital, declined comment. The nurse did not return messages seeking comment.
Judge Russell in February ordered the state hospital to conduct another release evaluation, this time barring the hospital from relying on Abel's analysis.
On April 6, the Colorado Mental Health Institute at Pueblo submitted a new evaluation for the judge. That evaluation, conducted by Dr. Patrick Fox, a psychiatrist who had been hired by the hospital to evaluate the progression of patients there, found "no reasonable justification for his continued confinement." Jill Marshall, the chief executive officer of the hospital, also submitted a letter to the judge stating that "the defendant is eligible for conditional release from his commitment."
The judge ordered him to be released from the hospital on July 9. Now Hoffschneider is working for his family's concrete business. He remains under court supervision and must return for a court hearing on Jan. 6 on his conditional release conditions.
He recently received approval from the state's forensic services team to travel to Las Vegas with his family to watch his nephew play in a football tournament.
As a condition of his ongoing supervision in the community, he's required to submit a plan before taking that trip identifying what could trigger stress and ways to cope with the stress. He said he'll submit a safety plan that will identify his stress triggers as any thoughts about the Colorado Department of Human Services and the Colorado Mental Health Institute at Pueblo.