Chase Falk waited nearly six months in the Larimer County jail for a bed to open for a court-ordered mental competency evaluation at the state-run Colorado Mental Health Institute in Pueblo.
From January until the end of June, the 20-year-old Kersey resident was kept in isolation a total of 53 days for misbehavior, including flooding his cell and refusing to go to court, said his father, Carl Falk, who obtained his son's jail records.
When he wasn't in seclusion, Chase Falk was on "red tag status" for grabbing an officer's Taser gun when he was being booked on DUI and drug charges and sat in his cell for 23 hours a day.
That's when Carl Falk thinks his son's delicate sanity slipped over the edge into a dark psychosis.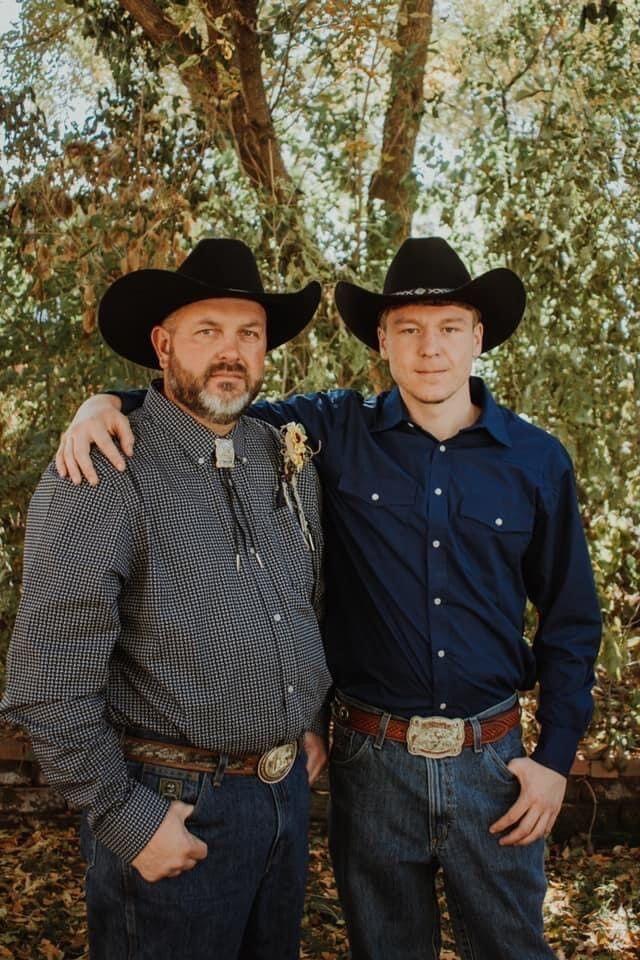 "He was basically losing his mind in jail the whole time," Falk said.
At least 300 people with criminal cases are waiting in jails across Colorado for a spot at the state's primary forensic psychiatric hospital, said Dr. Robert Werthwein, director of the Office of Behavioral Health at the Colorado Department of Human Services, which oversees the mental hospitals in Pueblo and at Fort Logan.
That's the longest waiting list for pre-trial criminal defendants Werthwein has seen.
The record high comes as Colorado remains under a two-year-old federal court consent decree that found the state violated due process by not providing mental health competency evaluations on a timely basis.
Not complying has cost the state $17 million in federal fines since March 2019, according to Colorado Department of Human Services spokeswoman Madlynn Ruble. The maximum annual fine of $10 million is meant keep the state on task after the agency violated two previous settlements.
Werthwein said the waiting list to get into the Pueblo facility — which only accepts court-ordered patients — had reached 250, but was whittled down to about 80 names pre-pandemic.
"We had a real good trajectory and were making significant gains before COVID," he said. "We'd hoped to eliminate it."
Instead, with a workforce shortage amounting to 312 open positions at the Pueblo hospital, he said the state has been forced to temporarily close three of the facility's 24 units "for patient and staff safety."
Patients have been distributed to other units, he said.
The in-patient hospital has a 516-bed capacity but was running a census of 416 patients about 10 days ago, when Werthwein spoke to The Gazette.
"We, like all other health facilities, are struggling to get the staff," he said.
Job vacancies include everything from janitorial workers to managerial positions to hands-on nursing, he said.
Nearly one-third of the openings, or 194 positions, are client care aides, according to information the state supplied upon request.
There are 60 nursing positions available, 22 mental health clinicians and 20 psychologists, social workers and counselors, among others.
Low staffing also was an issue in 2017, when there were 97 patient care positions open and the state facility was deemed in danger of losing federal Medicare and Medicaid funding.
In July 2019, the hospital had just two violations during a Colorado Public Health and Environment inspection, compared with 15 in June 2017, according to the website, hospitalinspections.org.
The Pueblo hospital has been operating at emergency staffing levels since April, an open-records request showed.
Emergency staffing is the lowest of three levels of function and means the minimum number of staff needed to ensure the safety of staff and patients are on the clock.
"I'm concerned about our staffing," Werthwein admitted.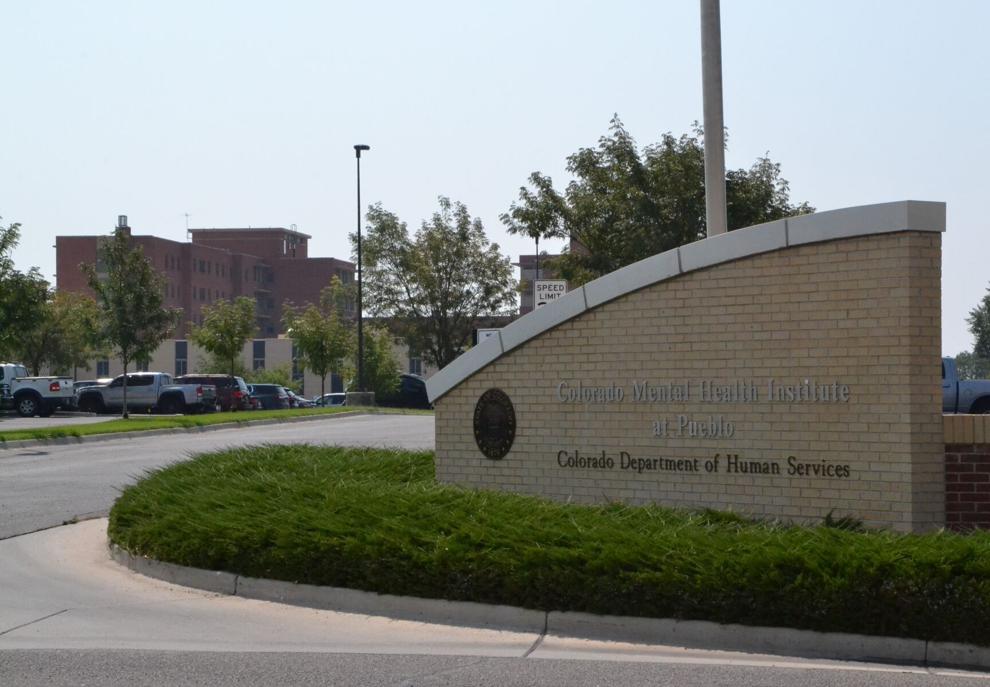 A problem for years
The waiting list dilemma spans more than a decade.
The Colorado Department of Human Services agreed in March 2019 to overhaul its evaluation and treatment of mentally ill people suspected of committing crimes after Disability Law Colorado filed a lawsuit in federal court in 2011. The legal advocacy group reopened the lawsuit in 2018.
Plaintiffs argued that the due-process rights of pre-trial criminal defendants were being violated by system delays that kept them behind bars for months while in line for court-mandated mental evaluations, treatment or restoration services. They branded the situation a "human crisis."
Under the agreement, the state was to move such people into mental care in a more timely fashion and meet other terms. But the process has dragged on and led to fines for continual violations of its conditions.
Werthwein said his office is working with court-appointed special masters on solutions to help bring the state into compliance.
In the 2019 legislative session, Colorado lawmakers passed several bills in an attempt to alleviate the backlog. Creating community-based alternatives for mental health treatment that don't rely on sending people to the state institutions and increasing state hospital bed capacity from 449 to 516 were among the intended improvements.
Inmates wait "several months" in the El Paso County jail in Colorado Springs to be admitted to the Pueblo facility, said classification supervisor Liz Oneal.
"They can't continue through their court cases if they're not receiving the evaluation or restoration that is court-ordered," she said. "They're months behind because they have no bed space, and they're losing staff. It's always a concern for us."
Colorado Springs criminal defense attorney Jeremy Loew said the circumstances have become "a constant" in Colorado.
"The state made promises repeatedly to get the problem solved, and if this is continuing to happen and they're continuing to not have the resources to help our mentally ill people who're accused of crimes, they need to figure something else out — whether that's to have more financial resources or hire more people," he said.
Potentially, people who have been declared mentally incompetent to stand trial could receive competency restoration treatment to be able to continue their case at private facilities outside the state hospital, Loew said.
"If they're no longer in custody, they can go to a private facility, but a lot of judges are hesitant to do that because if they release someone, they may abscond and not get treatment," he said.
"The best-case scenario is for people to go to the state hospital and get the treatment they need."
There are indications that a district court judge's decision earlier this month that a mental competency evaluation of Boulder mass shooting suspect Ahmad Al Aliwi Alissa be conducted at the Boulder County jail — and not the state mental hospital because of the facility's ongoing difficulties.
Boulder District Chief Judge Ingrid Bakke said during the Sept. 7 hearing that she hoped doing the evaluation locally would be faster than sending Alissa, accused of killing 10 people in a Boulder King Soopers on March 22, to the state facility. Boulder County District Attorney Michael Dougherty had requested the evaluation be held at the jail specifically because of the lengthy waiting periods at the Pueblo hospital, court documents show.
"It's probably not the best-case scenario, especially when we're dealing with such a high-profile case," Loew said. "The best people to do these competency evaluations are the people at the state hospital."
Long hours mount
The number of state employees working at the Pueblo hospital has dropped from 1,388 in 2020 to 1,147 as of five days ago, according to provided state documents. Another 141 contract staff hired through outside agencies also are on the books.
Staff members are leaving for several reasons, said two employees.
Worker shortages have led to some employees being on the job for 12 to 16 hours a day, said Regina Martinez, who works at the Pueblo facility.
"People are fed up," she said.
The amount of overtime employees put in rose to its highest level this year in July, at 11,344 overtime hours for the month, according to requested department statistics.
The highest for 2020 happened in April, shortly after the pandemic started, with state hospital employees logging 12,175 overtime hours, records show.
Werthwein said hospital leaders ask for volunteers first.
"We're doing all that we can," he said. "We're adding more contract employees, but the shortage of skilled nurses everywhere means we're all competing, and for us, unfortunately, that means there are people waiting in the jails to get in."
Closing the three units in Pueblo due to a lack of staff has thrown patients off their normal schedules and routines, said an employee who asked not to be identified for fear of retribution.
Having revolving caregivers has affected patients' behavior, he said, leading to what he said seems like more violent reactions against staff.
Martinez also said patient-to-staff assaults seem to be occurring more frequently.
The Colorado Department of Human Services denied open-records requests for comparative numbers on assaults.
Such statistics are "used for quality assurance and performance purposes" and protected under state statute referring to confidentiality of licensed health care facilities, the department's reply said.
The hospital's internal police department Chief Rick McMorran rejected requests for criminal justice records pertaining to recent attacks on staff, citing the Health Insurance Portability and Accountability Act of 1996, known as HIPPA.
Regarding police response to incidents at the hospital over the past five years, McMorran said the facility does not have a specific document that contains the number, and therefore processing would involve manually reviewing 12,000 to 13,000 dispatch logs.
He also said there is "no record responsive to the request" for the top reasons police respond to calls for assistance at the hospital.
Werthwein, meanwhile, said he has no indication that assaults have risen this year.
Martinez said recent patient attacks on staff members have caused a broken arm, a broken leg, a hip injury, a smashed nose and other injuries.
"Nurses are having their hair pulled out of their head, they're being hit in the face, getting teeth knocked loose, and limbs broken," she said.
Problematic approach
Employees point to a directive from Werthwein for staff to use a softer, less punitive approach in addressing patient behavior as contributing to the internal strife.
The policies and procedures that were enacted in March are not new, Werthwein said.
"We're reinforcing the culture that's supposed to be in place because of the policies," he said. "We didn't change safety protocols or training; we enforced the policies."
But how safety is handled is different.
The number of police officers working for the hospital's internal police department has been reduced by 39% — not from layoffs but through vacancies and attrition, according to Human Services spokeswoman Ruble.
The department had employed 23 full-time police officers and one chief. The department now has 14 full-time officers and one chief, she said. Six full-time police positions are currently open, which Ruble said the department intends to fill.
Their primary duties are to transport patients, supervise patients off campus and investigate suspected crimes on campus.
Also, 45 state corrections officers were removed from authoritative police-type uniforms, retitled clinical safety specialists and given a new role.
Instead of providing law enforcement from a policing or correctional manner, they are non-uniformed and part of the clinical team, Ruble said. They work to build relationships with patients, de-escalate conflict in a non-threatening way and assist with support services to bolster the care of patients, she said.
The direction promotes "a clinical environment in which all members of the staff on a unit contribute to the clinical well-being of the patients while ensuring a safe milieu," she said.
Studies show a correctional approach does not work as well as a therapeutic one, Werthwein said, adding that the hospital is not licensed to function as a detention center.
Instead of putting their hands on patients during altercations, staff are to use de-escalation techniques, he said, although employees still are trained on how to use mechanical restraints.
"We know de-escalation treats people humanely and not punitively, and has more positive outcomes than negative ones," Werthwein said.
However, he said, "I know some staff don't feel that way."
Some 300 employees signed a safety petition in January, objecting and calling for more authoritative uniforms to that are security-oriented, among other proposals.
Said the employee who asked not to be identified: "My concern is that the people who make up these rules of how we're going to deal with problems never work on the units themselves. They don't know first-hand if these things are going to work or not, and if they don't work, it puts the frontline staff in a bad position."
If a patient kicks a staff member, for example, Martinez said, the patient is sent to his room, with no disciplinary action.
"It used to be we could put them behind a locked door, and they could cool off and work on getting back to privilege levels to get snacks," she said.
A combination of low staffing and COVID impacts have also diminished the ability of patients to do activities including going to the gym or to the barbershop, Martinez said. And face-to-face visits are still not permitted.
"When you don't have proper staff, they're stuck on their unit 24/7 with no break," she said. "They haven't had outside barbecues in two years … field trips are not allowed now. It's just like a day care."
Werthwein said patients participate in "modified activities" that are "more regimented" under COVID. For example, there are more group therapy sessions within units, he said.
On top of operational differences, some people are quitting over COVID vaccine mandates, Martinez said.
Six workers have left in recent weeks because of the vaccine requirements for state employees, according to requested statistics.
While vaccination rates of staff and in-house patients are high — 80.5% for staff and 91.2% of patients are fully vaccinated, according to state officials — vaccination among incoming patients is "pretty low," Werthwein said.
Of the roughly 300 criminal defendants on the waiting list to enter the hospital, only 40 have been vaccinated, he said.
A COVID outbreak involving 32 staff and two patients at the Pueblo hospital was reported on Aug. 25, according to public health data.
The Pueblo facility also logged 120 coronavirus cases in February, 213 cases in November 2020, with one staff death, and 29 cases in August 2020.
Chase Falk's suicide attempt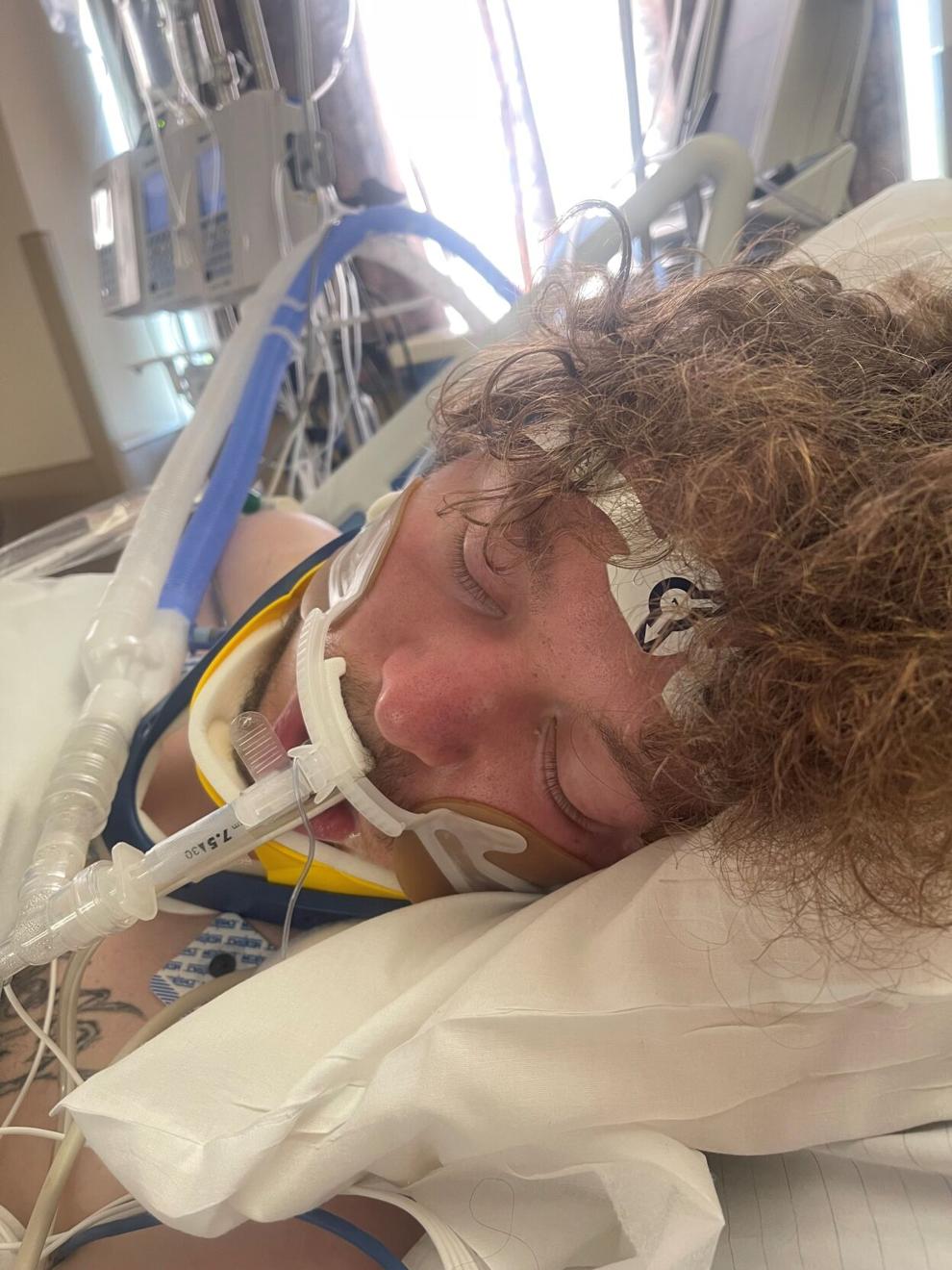 Suicide attempts inside the psychiatric hospital are not common but do happen, Werthwein said.
"We serve 500 people at a time and close to 1,000 a year with serious mental illness," he said. "I'm extremely proud of the team we have and the infrequency — it is much lower than any setting in the community."
However, the state denied a request for the number of suicide attempts at the facility.
Employees such as Martinez believe Chase Falk's experience is just one example of the effects of ongoing compromised staffing.
Falk, who had been addicted to marijuana and methamphetamine for years, was court-ordered to undergo a mental-competency evaluation at the Pueblo hospital, after police issued five criminal charges on him in a 24-hour period in December 2020.
Falk's first suicide attempt came inside the Larimer County jail, when he cut his arms, his father, Carl Falk, said.
When he finally got into the mental hospital in Pueblo at the end of June, Chase was found mentally incompetent to face his criminal charges, his father said. Chase wrote daily complaints saying people were trying to kill him, how miniature drones were flying into his ears to spy on him and other paranoid and delusional claims, Carl Falk said.
Despite Chase indicating in letters to his family that he liked the new living conditions, he again attempted suicide one month after entering, on July 27, by trying to hang himself from his hospital door with a bed sheet. Employees said preventive measures, such as mitigation doors on patients' rooms, are designed to prevent such incidents.
It was about 3 p.m., in between the 15-minute rounds staff make to check on patients.
Chase was unresponsive when employees found him, said his father, a Marine veteran who served in Iraq.
"They worked on him for 17 minutes before they got a pulse back," Carl Falk said. "He never regained consciousness."
At a Denver hospital, "It seemed like they were keeping him alive so I could say goodbye," his dad said.
There are many questions, Carl Falk said, including why Chase had no marks on his neck, and why he would again try to take his life when he seemed to be happy there.
Falk said he was told an independent investigation is being conducted on what occurred, but he has not heard when he might receive the findings.
Chase survived and is now on a psychiatric ward at a Denver hospital. He's lost some brain function and has little memory of the past eight months of his life, according to his father.
Nearly eight weeks after his suicide attempt, Chase's future remains as cloudy as his mind.
"Where is he supposed to get help, if he can't get it at the Pueblo mental hospital?" Carl Falk asked.