A federal magistrate judge has recommended against tossing out a $10 million federal lawsuit contending public officials falsely arrested a former commander in the El Paso County Sheriff's Office, Juan San Agustin, as retaliation after he alleged they botched an investigation into the slaying of Colorado prison chief Tom Clements.
In an order issued Wednesday, U.S. Magistrate Judge Michael Hegarty said claims in the lawsuit of malicious prosecution and conspiracy against Ralph Gagliardi, an agent with the Colorado Bureau of Investigation, should go forward.
Hegarty said immunity from liability granted to law enforcement officers, prosecutors and witnesses warranted dismissal of claims against all the other public officials the lawsuit named as defendants, including El Paso County District Attorney Dan May, Arapahoe District Attorney George Brauchler and El Paso County Sheriff Bill Elder.
"This issue of immunity is a challenging hurdle for us," said Denver attorney Jane Fisher-Byrialsen, one of the lawyers who brought the lawsuit on behalf of San Agustin.
"It is so broad a protection and, in my opinion, it is quite unfair."
Still, Fisher-Byrialsen said she viewed Hegarty's order as a major victory since it puts the case on a path toward going before a federal jury. Although Hegarty's decision carries great weight in the lawsuit, it is merely a recommendation. Both sides in the litigation have two weeks to ask U.S. District Judge William Martinez to take a second look.
The lawsuit revolves around the prosecution of San Agustin, who claims that his 2016 corruption arrest alongside ex-Sheriff Terry Maketa and ex-Undersheriff Paula Presley was fueled by a conspiracy.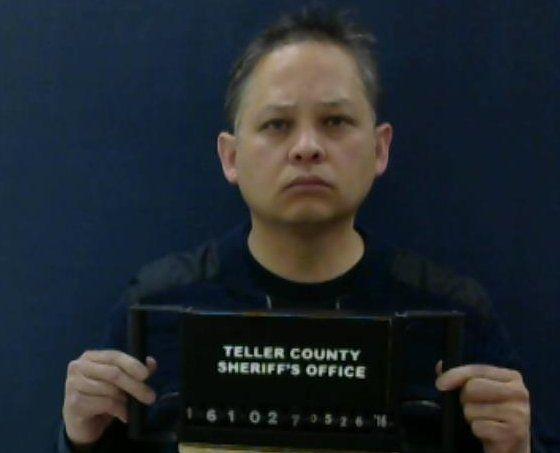 The charges against San Agustin stemmed from the jailing of a domestic violence victim who crossed a personal friend of Maketa.
San Agustin claims in the lawsuit that he had no involvement in the arrest, and that the prosecutors and investigators ignored evidence of his innocence and presented false testimony before the grand jury that issued an indictment against him.
The lawsuit stated that San Agustin was targeted for publicly criticizing El Paso County District Attorney Dan May for not indicting potential co-conspirators in the March 19, 2013, killing by 211 Crew member Evan Ebel of Clements, the state's top corrections official.
Ebel died in a shootout with Texas lawmen after fleeing Colorado after he killed Clements and Nathan Leon, an IBM employee who was working as a pizza delivery man to make ends meet for his family.
Elder, whom San Agustin did not support in a sheriff's election, also in the past has cast doubt on whether there was a broader conspiracy involving other 211 Crew members in the slaying of Clements, though Elder now says his office still is investigating a possible 211 Crew conspiracy.
San Agustin had pushed for indictments against three other 211 Crew members, which was resisted by May, the lawsuit states. Prosecutors later dismissed the charges against San Agustin after jurors would not convict Maketa.
In his order, Hegarty, the magistrate, said San Agustin stated a plausible claim that Gagliardi conspired with others and worked with others to maliciously prosecute San Agustin. San Agustin alleged in the lawsuit that Gagliardi conspired with others to present evidence during the grand jury investigation that made it appear San Agustin was in a room when the arrest of the domestic violence victim was decided
The lawsuit contends Gagliardi was aware of key card data that revealed San Agustin had left the building before the meeting. Cellphone records also showed San Agustin made no calls to the people involved in the arrest and received no calls from them the day the domestic violence victim was arrested.
Hegarty said that if San Agustin's assertions on those points are true, then Gagliardi caused San Agustin's continued prosecution when there was no probable cause. Hegarty said that then would amount to a potentially malicious act that damaged San Agustin, whose indictment was dismissed.
William Allen, an assistant Colorado attorney general representing Gagliardi, did not return email messages seeking comment.