"Help Wanted." "Now Hiring." These little words signal a plea as the national labor shortage has trickled down to the casinos in Cripple Creek.
"We're in an employee crisis," said Scott Porter, director of corporate casino operations for Triple Crown Casinos. "We can't even get applications. It's crazy."
The labor shortage got dicey when Cripple Creek casinos reopened June 15, 2020, after three months of being shut down due to the coronavirus restrictions.
"There were a large number of employees who were not ready to come back to work," said Jackie Sunshine, director of human resources at Bronco Billy's Casino. "Some of that, I'm sure, was driven by the extra $600 per week in unemployment payments."
Of 300 casino employees before the shutdown, 200 have returned. "We've not been able to open all of our restaurants because we can't staff them," Sunshine said.
Teller County's unemployment rate was 5.9% in April, unchanged from March and down from a record 15% in April 2020 but nearly double the 3.1% in February 2020, according to the Colorado Department of Labor and Employment.
While Sunshine has been fielding applications, not all are earnest. Some are what she terms "check the box," where the applicant is just going through the motions. "Those kinds of things are time-consuming for us. For some, we set up face-to-face interviews and they don't show up," she said.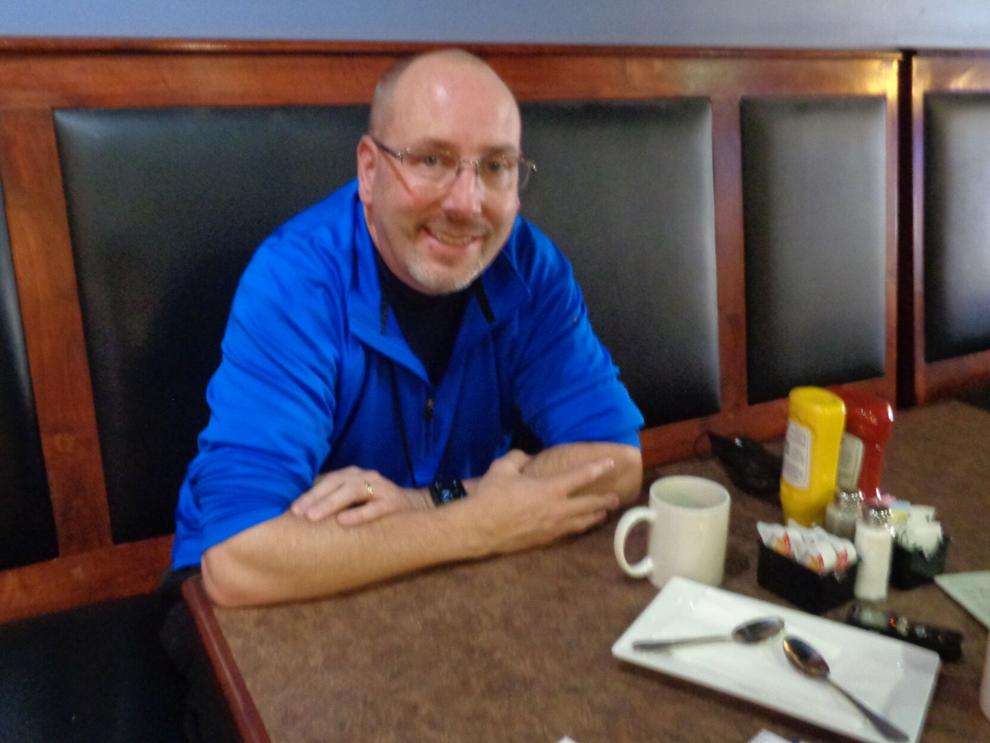 Even though the extra unemployment payments have been reduced to $300 a week, Porter at Triple Crown questions the need for continuing the benefits. "That's not helping anything, and it's keeping people from jumping back into the labor market," he said. "It's killing the industry."
Despite offering potential cashiers and surveillance operators sign-on bonuses of $1,050, the pool of applicants is nonexistent the Brass Ass, Midnight Rose and McGills Hotel and Casino. "We're not getting any applicants; nobody's applying," Porter said.
In the restaurant at McGills, Becky Kessel and Sarah Schiller are working long hours to keep up the pace. However, both said they wanted to come back to work last June and that they felt guilty about staying home and collecting unemployment.
At Wildwood Casino, a new hotel is scheduled to be open by June 15.
Down by 50 employees in April, Audrea Brickell, director of human resources, turned to a recruitment agency in Idaho, Open Gate Staffing. "Hopefully, we'll have 12 new employees this week; they're from all over the nation," she said. "They are all experienced. I'm kind of excited."
The employees are arriving in the middle of the crisis. "It's so sad; there are so many people unemployed and we can't get people to apply," she said. "Or they apply and can't pass the drug test. And they are all aware that we drug test."
Some applicants test positive for cocaine or methamphetamine, which makes them unhireable, she said.
When it comes to paying minimum wage, there's good news and bad. When Colorado voters approved an increase in 2016 in the minimum wage, now at $12.38 an hour, $9.30 for tipped employees, the increase cut into the applicant pool.
With the increase, potential employees no longer had to drive to Cripple Creek to make the same wages they would in Colorado Springs.
But there's a bright side. "Some of these people are coming in from other states, where the minimum wage is lower," said Brickell at the Wildwood.
That's what Sunshine at Bronco Billy's is counting on. "We're encouraging our employees to think outside the box — maybe they know some college kids who live in places where the minimum wage is much lower than here," she said.
Employees get a $100 bonus for referring a qualified applicant who stays on the job for several months. "For employees willing to work we provide a good career path for people who want to grow in the hospitality and gaming industry," she said.
Unlike Brickell, Sunshine has a little time before she has to worry about staffing the new Bronco Billy's 300-room hotel, as construction is in the beginning stages.
Porter, on the other hand, has concerns about staffing at McGills after a $2 million remodeling project on the hotel's 60 rooms.
"All our employees are working extra hours," he said. "It's sad because I'm afraid they'll get burned out and there's nobody to back them up."
But Porter acknowledges that there might be other reasons for the dearth of applications, in addition to the unemployment checks and fear of catching COVID.
"Layer on top that the housing shortage up here for affordable housing; to try to motivate anybody out of Colorado Springs to come up and work now is almost impossible," he said. "There's no day care, no laundromat."
With lack of employees, service takes longer — refills on coffee and drinks or waiting time at the cashier's cage. "There's a ripple effect; it's sad because we pride ourselves on our customer service," Porter said. "Not having the staff is going to hurt us and I feel bad about that."
In the meantime, Triple Crown's managers and directors are cooking, running cage windows and working surveillance shifts to help fill the gaps.
"Everybody's stepping up," Porter said. "But there are just no applicants coming in. In 25 years here, I've never seen a labor drought like we have right now."