Angel Medina, with more than 20 years of experience with the Colorado Department of Corrections, had at least two threats on his life for trying to clean up the illegal drug trafficking and other contraband flowing into the Fremont Correctional Facility in Cañon City, records show.
But threats didn't deter him when he was warden of the prison from cracking down when he suspected a female guard he supervised of bringing in a cell phone to an inmate. Medina viewed the cell phone as a potentially lethal offense, one that would give a prisoner a crucial communication device to potentially orchestrate drug deals and violence against other guards and prisoners.
Medina sat the guard down and got her to confess to having a relationship with the inmate. She admitted to bringing in contraband to another investigator who followed up on Medina's interview. The guard, Kristina Marie Vigil, would go on to plead guilty to the felony charge of introducing contraband into the prison, and a judge sentenced her to one year of probation.
Instead of praise from his higher-ups at the state corrections department, Medina got grief. He was written up for disciplinary action on Oct. 23, 2019, for his interview of the employee, and his pay was docked $500 a month for 12 months, according to a notice of intent to sue submitted to the state of Colorado on Medina's behalf.
In the end, Medina ended up having the last laugh. Faced with the notice that Medina planned to file a federal race discrimination and whistleblower lawsuit against the Colorado Department of Corrections, state officials instead chose to ink a settlement agreement. The terms included a $406,000 payout for Medina — $90,000 of which went to his lawyer, Bill Finger.
The notice of intent to sue states that the real reason Medina was disciplined stemmed from his actions earlier as a whistleblower. His whistleblower status also explains why he later was placed on administrative leave in another job dispute, which resulted in the state paying him more than $72,000 for doing no official work for nine months, according to other filings with the Colorado State Personnel Board.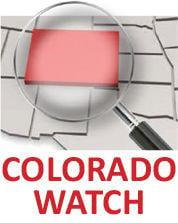 Medina had blown the whistle in 2017 on then-executive director of corrections Rick Raemisch, alleging that Raemisch had allowed a hunting buddy to illegally dump two tractor trailers of electronic waste at the Cañon City prison complex when Medina was warden there.
That dumping allegation resulted in an investigation by the Colorado Bureau of Investigation, which filed no criminal charges. Colorado's Hazardous Materials and Waste Management Division also later inspected the electronic waste and determined officials at the corrections department had violated state environmental statutes and regulations. The corrections department had to spend more than $100,000 to clean up the waste, Medina's lawyer, Finger, estimated previously.
"Mr. Medina's situation and what DOC did to him was outrageous," Finger said. "After reporting governmental waste and mismanagement, he was denied advancement opportunities to higher ranking positions, and he was persecuted for effectively doing his job and attempting to stop introduction of contraband into the Fremont Correctional Facility, which was known to have a severe contraband problem."
Once Medina had harbored hopes of ascending to the top position at the department and was even a finalist to become executive director of the corrections department in 2018, Finger said. But Medina's reporting of Raemisch's actions and decision to alert the Colorado Attorney General's Office of a potential environmental crime in February 2018 ended up stalling his career, according to the notice of intent to sue Finger sent to the state.
During the selection process for the top corrections chief post, the executive director who was leaving the top position, Raemisch, was so angry he would not even shake Medina's hand or talk with him, according to one appeal Medina filed with the Colorado State Personnel Board.
Medina's career foundered after he blew the whistle on Raemisch, the lawyer said. Former stellar performance evaluations turned to lukewarm ones, and he was transferred again and again, according to the notice of intent to sue.
A high-ranking corrections official even confessed in a candid conversation that at least one of Medina's job transfers was done to set him up for eventual firing, according to the separate filings with the Colorado State Personnel Board by Grace Novotny, an investigator in the Inspector General's Office of the corrections department.
Novotny claimed in her filing that Kellie Wasko, then acting executive director of the department, had told her one of Medina's transfers had been done just so Wasko could eventually fire him, and that she hoped to effectuate the firing within a month after the transfer.
The notice of intent to sue on Medina's behalf states that the corrections department's actions against Medina were part of "a pattern and practice of unequal treatment of Hispanic and African-American employees, including management employees at the level of warden and below that is designed to keep such minorities from advancement opportunities."
Finger said: "Mr. Medina's situation is one that demonstrates there has been a good old boys' white persons' system at work in the department of corrections."
The settlement agreement between Medina and the department of corrections was signed in October by Dean Williams, the current executive director of the corrections department. The corrections department in the settlement "does not admit to any impropriety, wrongdoing or liability of any kind."
A spokesperson for the corrections department said Medina's claims had been investigated by the Colorado Bureau of Investigation and the Colorado Civil Rights Division, and his claims were found to be unsubstantiated. She said the department settled Medina's claims because "it was determined it would be in the best interest of taxpayers to avoid a lengthy and expensive legal process."
"These claims are allegations that are unsupported by any evidence and unproven in an impartial tribunal," said corrections department spokesperson Annie Skinner. "CDOC strongly disputes the accuracy of these allegations. The department is committed to equity and inclusion. We believe that having a diverse workforce is critical to our success, and we continue to support the more than 6,000 men and women in our department who bring their unique perspectives and life experiences to our team."
The corrections department claimed in filings with the state personnel board that Medina's claims of discrimination were unfounded.
"Medina appears to believe that discrimination has occurred unless" all job evaluations garner outstanding performance ratings, "which is highly unusual, if not unheard of, for an employee to receive year after year," the department's lawyers argued in the filing.
The corrections department further said in the filing that "Medina's job performance has not been the unabashed success he suggests."
"In fact, Medina was disciplinarily terminated from from CDOC in 2007 after an embarrassing incident of his misconduct at the Colorado Springs Airport, where he drank alcohol and caused a scene, bystanders complained, and the police were called, resulting in Medina's removal from the flight he was scheduled to take," according to the corrections department.
Medina was reinstated with a disciplinary pay reduction in 2008, "to avoid the vagaries of litigation," the department asserted in the filing.
In addition to the settlement payout, the state also paid Medina more than $72,000 to sit at home and do no work for the state, according to Medina's lawyer. That's because Medina was placed on administrative leave nearly two months after his lawyer filed the notice of intent to sue, ostensibly over another dispute, though the lawyer contends that administrative leave was another example of retaliation against Medina.
Medina continued to collect his monthly salary in excess of $8,000 for nine months until his resignation from the department on Dec. 13 while his superiors barred him from coming into work.
While on leave Medina had to turn in his state-issued laptop computer, automobile and corrections department firearm given to him after the assassination of the former executive director of corrections Tom Clements by a white supremacist gang member. Medina viewed the loss of his gun as particularly egregious, considering the death threats he had received as warden, according to filings on his behalf.
M. A. Stancil, Colorado's deputy director of prison operations, placed Medina on leave on Feb. 24 of last year, informing Medina in a letter that his duties had to be suspended while the department investigated Medina for allegedly violating the staff code of conduct and/or alleged discrimination and harassment of another staff member.
Medina claims those were bogus rationales. In documents he filed with the Colorado State Personnel Board, he said the employee in question hadn't actually complained about him, and that the complaint stemmed from a transfer of the employee that actually had been ordered by Director of Prisons Matthew Hansen.
"Mr. Medina took no negative action against the complaining staff member and sought to mediate her prior complaints that were directed against other staff and not Mr. Medina," states one of the whistleblower complaints Medina filed with the state personnel board. "This adverse action against Mr. Medina is part of illegal targeting designed to create grounds for termination or demotion."
In reality, according to nine filings from Medina with the personnel board, all of Medina's problems, including the administrative leave, stemmed from Medina's decision in 2017, when he was warden of Cañon Minimum Centers, to blow the whistle on Raemisch.
The settlement agreement he reached with the Department of Corrections required Medina to turn in a letter of retirement. The corrections department agreed to remove from his personnel file a July 12, 2018, corrective action and an Oct. 23, 2019, disciplinary action and amend his performance evaluations that referred to those actions, and to raise up his performance rating one level in certain instances.
"I have given the department my best effort over these many years and have worked with many wonderful and talented people," Medina wrote in his retirement letter, which he was required to submit as part of the terms of the settlement. "I feel it is time to move forward and change my focus."
His retirement became effective Dec. 30, 2020.
The settlement agreement required the corrections department to issue an electronic notice to all its employees of Medina's retirement, thanking Medina for his service to the department.