For Duane France and generations of former kids, a singular swath of the fabric of youth is Army green and tailored for a tiny soldier.
"I'd go to my grandparents' house, and you always made sure you had the G.I. Joes to play with ... the comics to read," said France, 47, a retired Army noncommissioned officer, combat veteran and clinical mental health counselor in Colorado Springs. "Especially for kids in the '70s and '80s, G.I. Joes were just a huge part of growing up."
So when comic book writer Paul Allor came calling early this year seeking France's input on a stand-alone G.I. Joe issue focusing on a character's struggle with combat-related trauma, France said he was thrilled for the chance to revisit his childhood universe.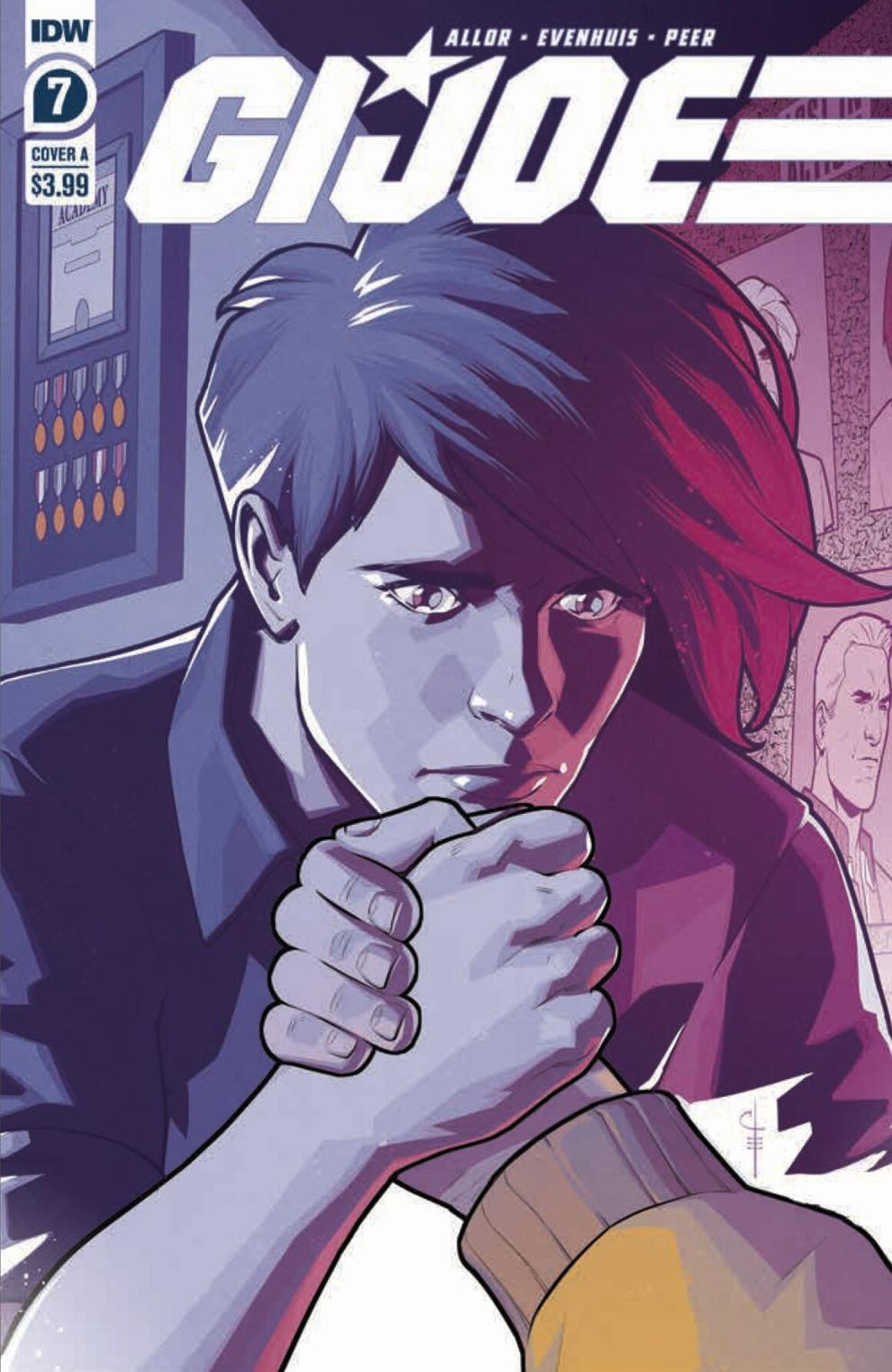 The project resonated with more than just nostalgia, though.
"Sure somebody asks, 'Do you want to work on a G.I. Joe comic?' you don't say no. But what also for me was exciting is that he wanted to address this particular issue in this way, in this medium," said France. "It was amazing for me to be involved in approaching mental health with such an iconic brand."
The classic American pantheon emerged in 1942 as a cartoon series by Dave Breger in Yank, the Army Weekly. Over the nearly eight decades since, Breger's characters, storylines and brand have evolved and expanded into toys, cartoons and Hollywood films, as well as multiple waves of comic book series and spinoffs.
The most recent iteration of the comic book franchise launched last year, with a reboot written by Allor, of the "Teenage Mutant Ninja Turtles Universe," and drawn by artist Chris Evenhuis, of Monstro Mechanica. It is set in an alternate universe in which G.I. Joe's arch enemy, Cobra, has assumed control of the government and ushered in "a dark new status quo."
"Old-school G.I. Joe fans will absolutely love it and find it true to everything G.I. Joe stands for, and new folks will be attracted to a deeply character-driven tale of hope and humanity, and about the power of resilience in an increasingly unraveling world," wrote Allor, announcing the series by IDW Publishing.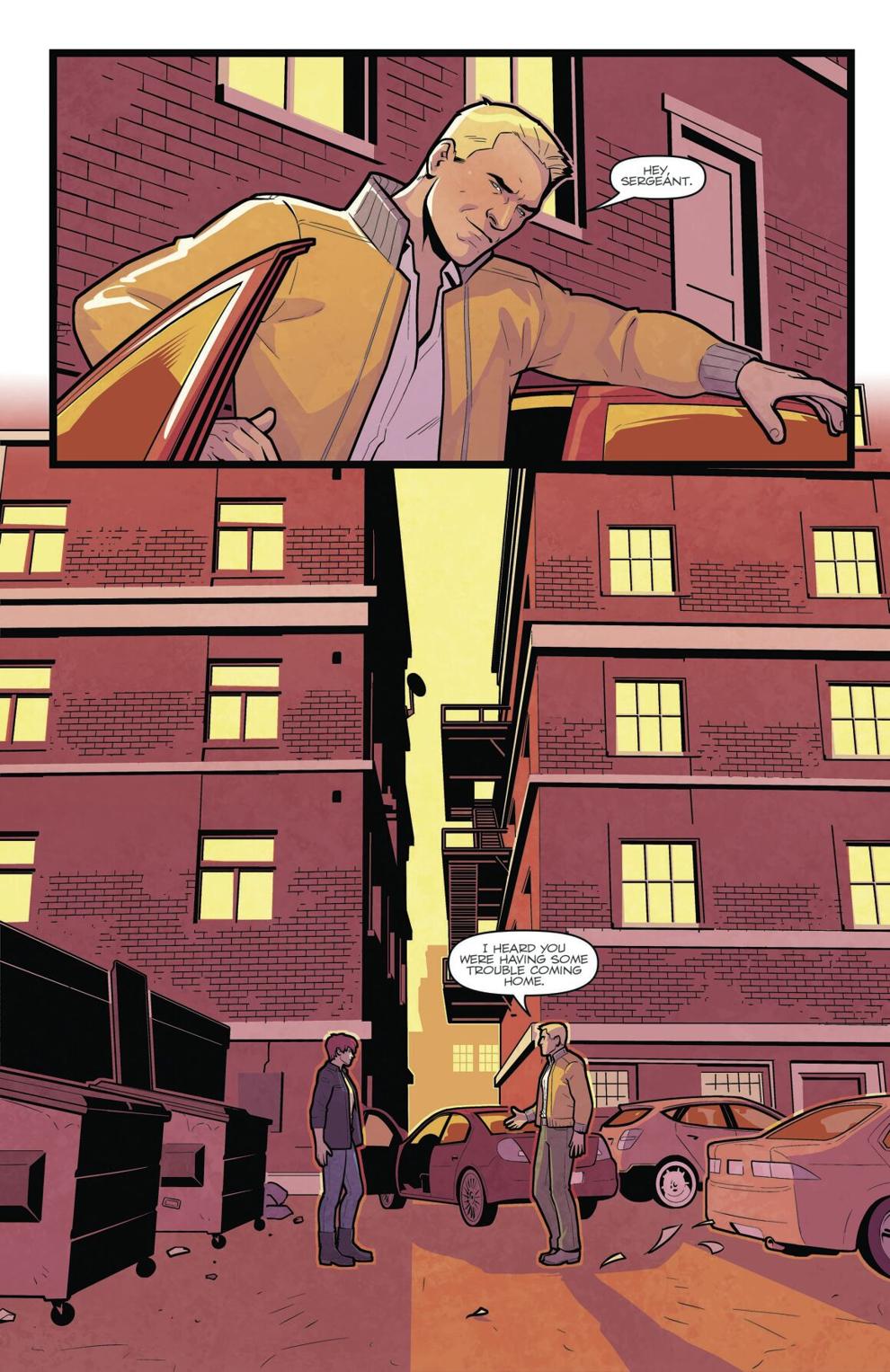 In "A Soldier's Heart," due to be released Wednesday, one of G.I. Joe's main characters, Shana O'Hara, aka Scarlett, is forced to deal with the psychological impact of her experiences in combat, and is persuaded to start attending a support group for veterans.
"Working with Duane was a fantastic experience and really strengthened this story in more ways than I can say," said Allor, who also consulted with experts from the Department of Veterans Affairs' National Center for Posttraumatic Stress Disorder.
As an advisor, most of France's job turned out to be confirming that Allor's script "rang true," accurately portraying combat situations and capturing the thoughts, fears and warring emotions of those who've returned home.
"When I first read it, there was a part where I had to put the script down because I was overcome with emotions," said France, who served in both Iraq and Afghanistan. "Veterans will be able to look at this comic book and say, that's me right there. This is absolutely the way it is."
The issue, G.I. Joe #7, was supposed to drop in June, PTSD Awareness Month, but was delayed due to the pandemic. With September, and Suicide Awareness Month, just weeks away, France said he hopes the timing and subject matter can help inspire, and inform, that conversation.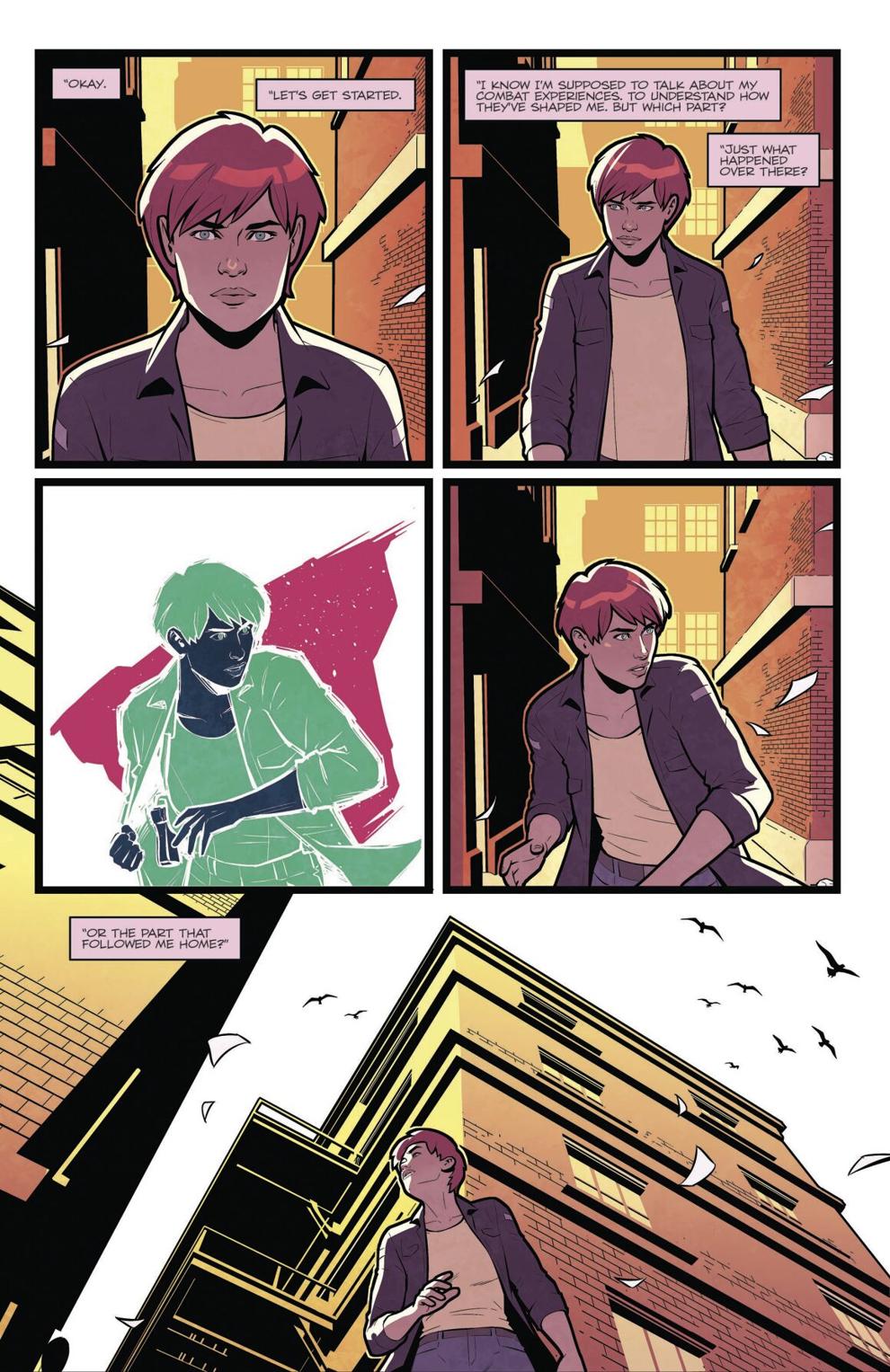 "This comic book is going directly at the stigma of PTSD, depression and suicide, and the reasons people are reluctant to engage in treatment," France said.
It also shows how one individual can encourage another to seek help, and how even one of the "baddest, toughest soldiers around" can find a path forward and help others do the same.
That the message comes via a comic book makes it all the more powerful.
"That's telling me that the conversation about mental health is moving into the mainstream, where it needs to be. Because you don't get much more mainstream than comic books," France said.