Turning seedy apartments into attractive dwellings is nothing new for Denver-based Slipstream Properties.
The real estate company has a nine-year record of successful apartment makeovers in the Denver area, say some people familiar with Slipstream's work. That's why residents of the former Terry Ragan-owned apartments that Slipstream bought last year in Colorado Springs should see vastly improved living conditions — albeit at higher rents, they say.
"If they do (in Colorado Springs) what they did here, it will be a successful project and successful for everyone — the residents and their investors," said Jeff Allen, chief operating officer of the Greater Glendale Chamber of Commerce just outside of Denver. "They do a good job."
Slipstream specializes in so-called value-added projects — buying aging or run-down apartment buildings and complexes, improving them and increasing their value. The company then raises rents with the goal of recouping its investment and profiting if the property is sold. It's a common strategy used by real estate companies, investment groups and, on a much smaller scale, fix-and-flippers who buy single-family homes.
Slipstream paid $102.25 million in May for Ragan's apartments, which were cited for hundreds of health, safety and building code violations during the several decades he owned the properties. Slipstream now has launched upgrades at the complexes and expects to invest about $35 million on appliances, countertops, flooring, windows, security measures and many other improvements that it expects to complete by mid-2021.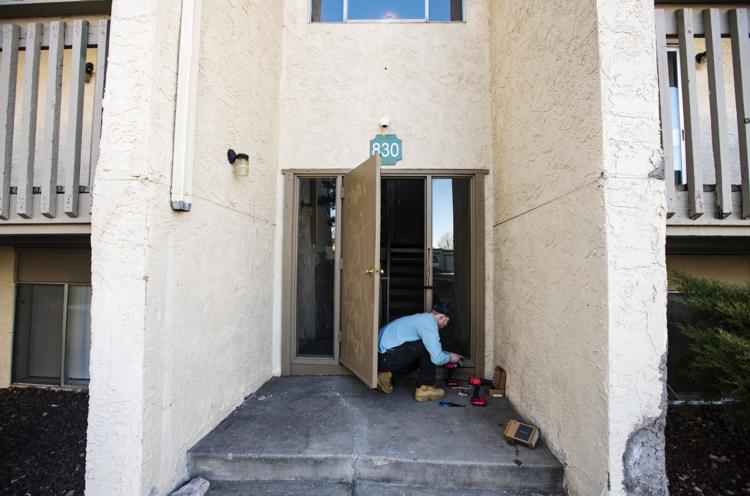 Partners Anthony Loeffler and Matt Ferlic, who have real estate backgrounds, and Peter Eklund, whose expertise is in finance, started Slipstream at the end of the Great Recession as they looked for a next step in their careers, Loeffler said.
In addition to remodeling old and dilapidated apartment properties, Slipstream has undertaken new construction projects and others that require few upgrades. The company relies on financing from a "large network" of investors, Loeffler said. He declined to identify the institutional investor for the Ragan properties or other members of its investor network. The principals also invest personally in their projects, he said.
Slipstream got its start in 2010 when it bought a 55-unit building on Mississippi Avenue in Glendale. Loeffler called it "the most challenged property in all of Glendale" at the time.
That's a charitable description. Before Slipstream's purchase, tenants complained of bed bugs and cockroaches, holes in walls, missing bathroom tiles, smoke detectors that didn't work and other problems, according to code violation reports compiled a decade ago by Glendale officials. Deputy City Manager Chuck Line said he accompanied inspectors one day to personally witness the conditions because of the repeated problems and the likelihood that Glendale was headed to court with the building's then-owner.
When he got home that night, Line said, he removed his clothes before he entered his house, put them in a bag and threw everything into a dryer to kill the bed bugs he feared he had picked up during his visit.
"It was horrible," Line said of the conditions he saw. "It was horrible."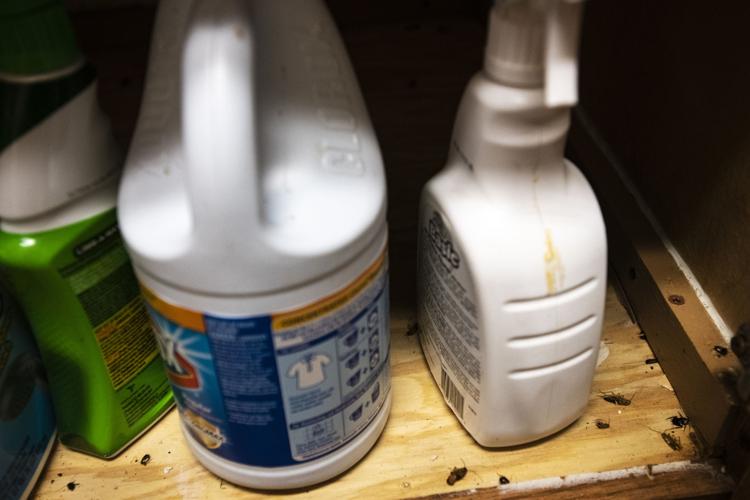 That was in 2009. The next year, a company controlled by Slipstream paid $2.3 million for the building, Arapahoe County land records show. Slipstream officials estimate they spent nearly $1.1 million to clean up and improve the property.
The result: no more bugs or code violations and a much more desirable place to live, where the company addresses problems before they're reported to the city, Line said.
Slipstream also bought two nearby buildings, and, with its property management firm, operates and markets the 185-unit complex as a single property called Infinity Park. Slipstream also has a 177-unit, eight-building complex in Glendale called 4 Mile, where similar upgrades were made.
"They've been responsible," Allen said. "The only thing that I have seen they ever care about is giving residents a safe, clean place to live. ... They came in and they really set the standard for a lot of other older, dilapidated properties. It raised the level of living, the quality of living for the entire neighborhood. They have been great for Glendale."
In Denver's historic Baker neighborhood, developed in the 1870s southeast of Interstate 25 and Sixth Avenue, Slipstream bought a 17-unit building on West Archer Place for $1.1 million in 2011, renovated it within two years and sold it in 2017 for $3.2 million, according to Denver County land records. The company says it spent about $340,000 on upgrades.
It also paid $1.1 million in 2012 for a 17-unit building on North Delaware Street in the Baker neighborhood and spent about $425,000 to improve the property before selling it for $3.6 million in 2017.
Luchia Brown, president of the Baker Historic Neighborhood Association, said she wasn't familiar with the interiors at the Archer Place and Delaware Street buildings, though she described them as having been "lower-rent" properties.
Slipstream upgraded the exteriors with landscaping and enclosed courtyards, which now have barbecues and other amenities, according to the company's website. Bike racks were added, making the buildings more inviting for young professionals who want to commute, Brown said.
"They both look great, especially the one on Delaware," she said.
Slipstream's business plan isn't just about obtaining a return on its investment, Loeffler said. Tenants shouldn't have to worry about bugs, mold or crime, he said. And while Loeffler wouldn't comment on how Ragan ran his apartments, Slipstream won't just put "lipstick" on problems to cover them up, he added.
"If I'm not willing to stay in one of these places, we probably need to fix it," Loeffler said during a walkthrough of the New Horizons apartments on the Springs' north side — now named North 49. "And I would say that I wouldn't be willing to stay in any of the apartments the way they were. We just have a different standard that we like to follow as an ownership group and as a property management company than other people."
Higher rents will follow the transition of the former Ragan apartments, just as they did at other Slipstream projects.
At the Mississippi Avenue building in Glendale, rents were about $300 a month a decade ago under the previous owner, Line said. Now, for the 13 units currently available at Infinity Park, rents range from $1,030 for a 612-square-foot, one-bedroom unit, to $1,475 for a 900-square-foot, two-bedroom apartment, the complex's website shows.
"It's exactly what we do," said Gary Winegar, president of investment services for Griffis/Blessing, the Colorado Springs company that — with its own network of investors — buys, upgrades and sells apartment complexes. Griffis/Blessing focuses on newer properties, not the older ones that Slipstream specializes in, he said.
Griffis/Blessing might spend $7,500 to $10,000 per unit on upgrades, and then expects to take in $125 to $200 more per month in rent, Winegar said. His company has managed some of Slipstream's projects in the past, he added.
"It's just the way the market works," Winegar said of the improvements followed by rent hikes. "Obviously, you want to get a return on your investment."
But while rent hikes are inevitable, they typically don't occur until after improvements are made, Winegar said. Rents also remain subject to market forces, he said. Inflation will drive up rates even if improvements aren't made, while an economic downturn can force landlords to slash rents.
Despite the rent increases, Slipstream's transformation of the former Ragan properties can't help but benefit Colorado Springs, said Laura Nelson, executive director of the Apartment Association of Southern Colorado.
"I've heard nothing but good things from the projects they've done in the past," Nelson said. "This is kind of their M.O., where they take on sort of difficult properties and just turn them around. Ultimately I think it's a positive thing for our city. ... But it's not cheap to renovate that stuff, either."