Drivers in Colorado Springs can expect delays on South Academy Boulevard in coming weeks, starting Saturday night, as crews work on improvements as part of a $59 million project to improve crumbling pavement, battered curb and gutter and inefficient drainage.
The two-year project will target about 18 lane miles along South Academy from Bijou Street to Jet Wing Drive. A lane mile is a standard highway construction measure and is the equivalent of one mile of a single lane.
As part of the project's north segment, traffic between Platte Avenue and Airport Road will be shifted to the outside lanes starting Saturday night as crews perform median removals and construct detour pavement. Concrete barriers are expected to reduce traffic to one lane for approximately five weeks, during which time crews will complete underground utility work.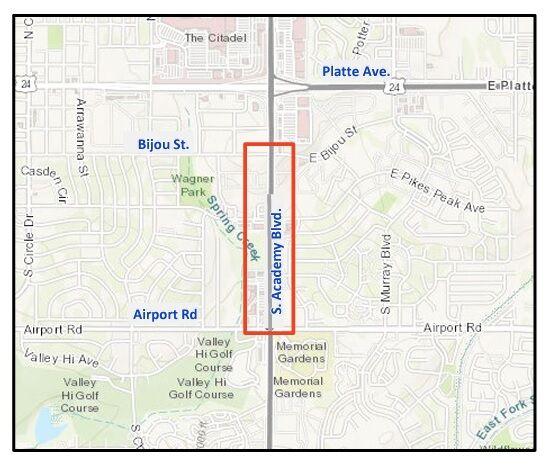 Between Fountain Boulevard and Jet Wing Drive on South Academy, crews will begin work on Monday, which will require daytime lane closures as part of the south segment of the project.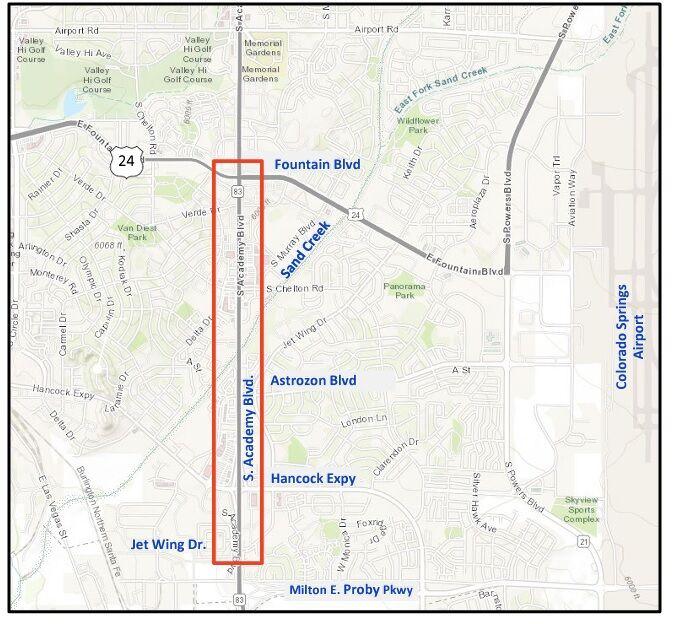 Drivers are asked to expect delays and seek alternative routes.
The South Academy Boulevard Improvements Project is funded by the voter-approved Pikes Peak Transportation Authority's 1-cent sales tax that funds regional and multimodal transportation projects. Colorado Springs Utilities is also investing more than $9 million in utility upgrades for the project, according to previous reporting from The Gazette.