A jury on Tuesday convicted a 40-year-old man of first-degree murder in a shooting last year in east Colorado Springs, finding he ignored his victim's pleas for mercy as he pulled the trigger.
David Allen Rhoads will be sentenced to life in prison without parole in an attack that killed Robert Maples, 50, as the victim cried out, "I didn't do anything. Please don't hurt me."
The verdict was read about 9:30 a.m., capping a roughly five-day trial. Rhoads is to be sentenced at 2 p.m. Friday, after a separate proceeding related to a weapons charge.
Maples was slain about 11 p.m. April 21, 2018, outside the Value Inn and Suites, 6875 Space Village Ave. Surveillance cameras inside the motel captured footage of Maples running out of Rhoads' motel room, down a hallway and toward an exit, followed by Rhoads running after him with a pistol in his hand.
The shooting occurred minutes later in a darkened parking lot, as witnesses heard Maples plead for his life.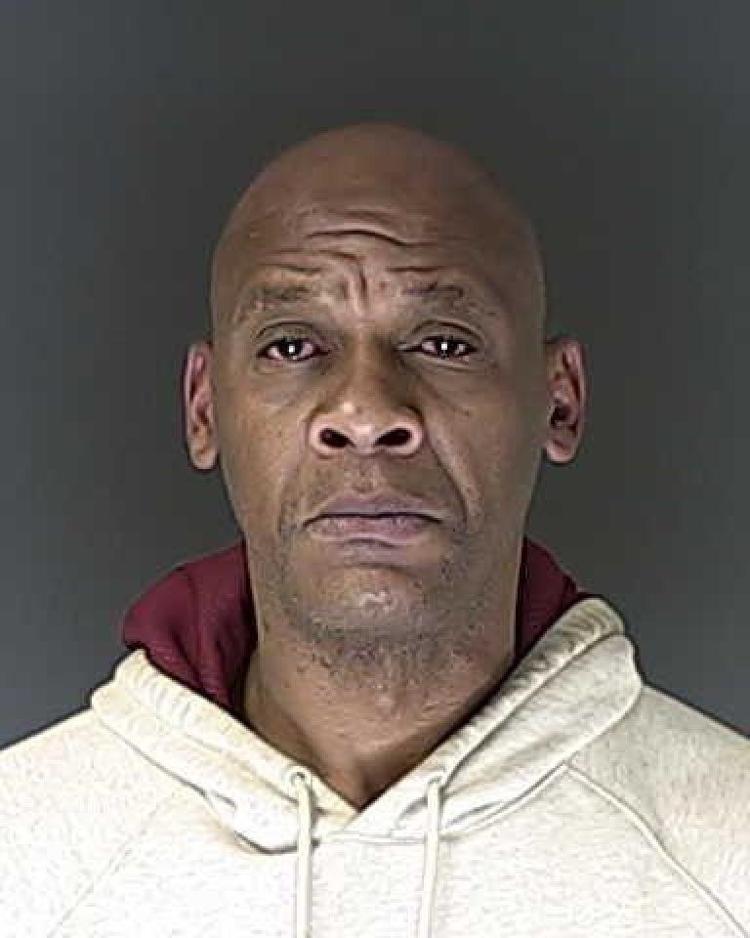 During opening statements, prosecutors acknowledged they didn't know why Rhoads targeted his victim or the precise meaning of Maples' dying words — leaving an opening for the defense.
Public defenders representing Rhoads argued that police got the wrong man and sought to poke holes in DNA evidence that prosecutors said linked him to the gun. They also told the jury that Rhoads doesn't match descriptions given by three people who saw the killer.
But Rhoads' defense team hit a wall on the trial's opening day, as they questioned whether Maples' death could be related to his testimony as a witness against Richard Spanks and Haywood Miller Jr., two Colorado Springs triple killers sentenced to life terms in prison after separate trials last year.
Fourth Judicial District Judge David A. Gilbert blocked further references to Spanks and Miller, finding the defense had failed to register them as "alternate suspects," as required by Colorado's rules governing trials.
The omission deprived the prosecution of an opportunity to debunk proposed links, the judge found in issuing his ruling.
Public defender Amanda Philipps, one of Rhoads' attorneys, argued unsuccessfully that prosecutors should have been prepared for the defense, given that the El Paso County Sheriff's Office probed the case extensively to learn if Maples was targeted for his testimony.