Before Sara Sewald met her boyfriend, Dustin Sisneros, she had resisted growing up, her half-brother said. But the relationship seemed to change her.
"When she met Dustin, her whole mentality changed. I mean she wanted to have kids, she was ready to become an adult," said Justin Spellman.
Sewald and Sisneros had been dating for about three years, and were ecstatic when they found out they were expecting twins, said Spellman.
The Fountain couple's joy has since turned to mourning for her family after Sewald, 26, died last week at a Colorado Springs hospital giving birth to healthy twins, Ryan and Charlotte.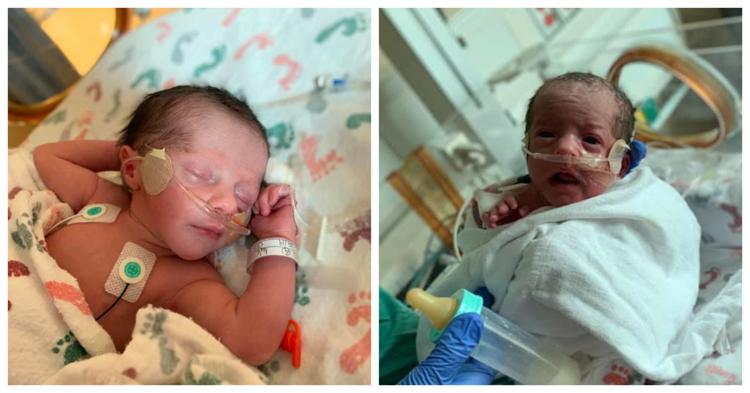 She had been suffering from preeclampsia, according to her brother, and doctors were unable to stop her bleeding after a C-section. Preeclampsia is a pregnancy complication characterized by high blood pressure and damage to internal organs, mayoclinic.org says.
Sisneros' friends set up a GoFundMe page with the goal of raising $10,000 to help Sisnero raise the twins. After only five days, more than 600 donors had pledged more than $37,000 as of Tuesday morning.
"It's one thing to understand that people donate money when somebody dies trying to help the family out but this is … this is just mind blowing for him, how it spread like a wildfire and how everybody reached out to him," Spellman said.
Sisneros and Sewald had moved in with Sisneros' parents in Fountain a month ago, said Spellman.
"She would have been a great mom," said Sisneros' mother, Jolene Sisneros. "She gave her life for them, and that's what she would've wanted to do."
Sewald grew up in Colorado Springs. She was born in Memorial Hospital, the same hospital where she died giving birth.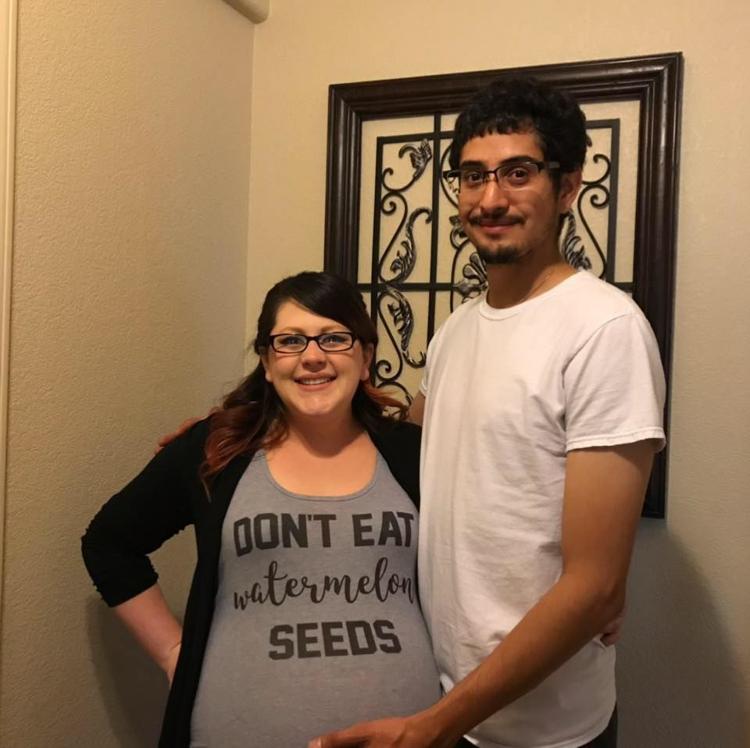 "She was my little sister, you know, where she could just get on your nerves but then on the same token, no matter how mad she made you, she always made sure to tell you that she loved you," Spellman. "Anybody in our family could tell you that whenever she'd talk to you on the phone, she always said 'I love you.' That was her."
Spellman said that in the days leading up to her due date, Sewald would send him texts about the twins.
"She would text my wife and be like, 'The kids are kicking me, I can feel it! I'm so excited!'" said Spellman. "She had become an amazing person and she was robbed of her life."
The night before her scheduled C-section, her brother remembered their last conversation.
"Her last text message to me was, 'Between 10:45 and 11:00, I'll see you then, I love you.'"
He remembered getting to the hospital around noon, where he said his sister was already on life support. Spellman left quickly to pick up his daughter at school in Pueblo. Just before 4 p.m., his grandmother called to tell him Sewald's heart had stopped. While driving to the hospital, he got the message that she had died.
"Disappointment," was the first thing Spellman remembered feeling.
"It wasn't disappointment for me, this was always about those kids," he said. "I used to tell Sara all the time, she asked me, 'Are you excited that you're going to be an uncle?' and I told her, 'Yeah I'm excited! This is my practice for getting to be a grandpa! I'll load 'em up on sugar and give them back to you!'
"She knew exactly how I felt, and that's all I could think was 'This is some "Little House on the Prairie" crap. This stuff doesn't happen these days.'"
Although below the national average, maternal mortality has been increasing in Colorado.
A 2017 study from the Colorado Maternal Mortality Review Committee found that between 2008 and 2013, pregnancy-associated maternal mortality ratios nearly doubled in Colorado. The number of women who died due to pregnancy-associated complications went from 17 in 2008, to 37 in 2011 and dropped slightly to 30 in 2013.
In the aftermath of a family tragedy, Spellman said his focus in the future will be to help his niece and nephew know their mom.
"Any opportunity I get with those kids, I want them to realize that it wasn't their fault," he said. "I don't want them to have the burden of guilt because they weren't born because she died, they were born completely and surrounded by love and it should always be that way. They need to know that ."
A week after her death, Spellman was determined to remember his sister as the tough, kind, spunky woman she was — a woman ready for motherhood.
"My sister was the orneriest, most honest, lovable person there was." Spellman said through tears. "She has so many friends that'll tell you that she was a free spirit. She enjoyed everything that she did."