The last days of the General Assembly's 16-week session were a flurry of self-congratulations on what lawmakers did and the usual plea for patience on what they did not.
The session significantly changed the state's environmental, public health, political, business and criminal justice landscapes. And it was a good time to be a Democrat, controlling both legislative chambers and the governor's office.
Have the latest legislative and other news sent to your inbox with The Gazette's newsletters
Lawmakers gave communities more control over oil and gas operations, moved the state toward wedding its presidential pick to the national popular vote, and reformed the criminal justice system, lowering penalties for minor drug possession and waiving bail for minor offenses.
The Legislature provided free all-day kindergarten, passed a raft of bills to chip away at the high cost of health care and insurance, and added millions of dollars for transportation and education.
"I think we took on a lot," said House Speaker KC Becker, D-Boulder, before her chamber gaveled the session to a close about 6:40 p.m. Friday.
Gov. Jared Polis said he "couldn't be more thrilled that we got so much done." Still, he added, "No Legislature will solve every problem in four months."
His quest to raise money for preschool and child health programs through cigarette and vaping taxes died in the Senate, and a repeal of Colorado's death penalty — which hasn't been carried out for 22 years — was dropped a month ago.
Democrats had the power to pass anything they wanted. But Becker said, "When you know things have a better chance of passing, you have to take more time with them, be more deliberative, involve stakeholders more, and that's what's going on,.
"I think Senate Republicans especially ... have done a good job of slowing the process."
That they did. Debates on bills dragged on for hours, and controversial bills went through the night to early morning. Bills and constituent emails were read at length and Supreme Court decisions recited with the rhetorical flourishes you'd expect from 100 politicians.
Senate President Leroy Garcia of Pueblo and Senate Majority Leader Steve Fenberg of Boulder echoed Becker's views on Democrats' successes on many fronts.
Significantly, Polis created the Office of Saving People Money on Health Care and put Lt. Gov. Dianne Primavera in charge of it, boosting her pay by more than $74,000. The return on that theoretically will be in the price of insurance premiums.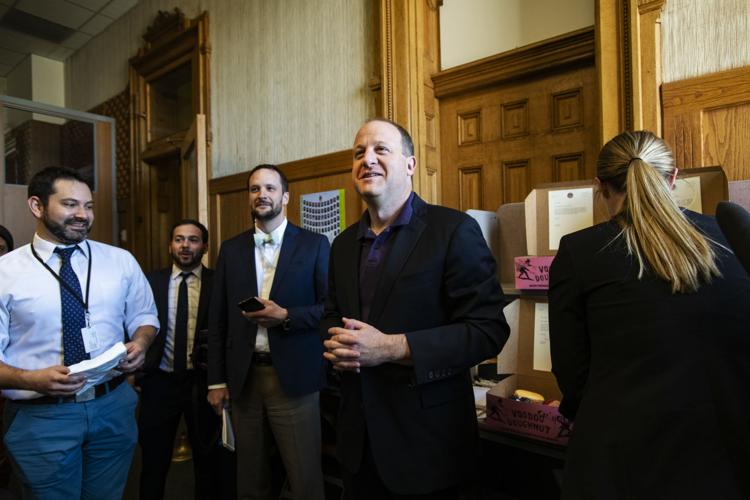 Energy and climate
A bill high on the Democratic wish list was the climate action plan to cut greenhouse emissions from 2005 levels by at least 26% by 2025, at least 50% by 2030 and 90% by 2050.
House Bill 1261 passed Wednesday, as Republicans complained about its potential impact on the economy.
The Senate amended it to address disproportionately affected communities, to grant more credit for technology that cuts emissions and to instruct regulators to consider how new rules affect electricity reliability.
"I think climate change is so important, because I really believe we have a limited amount of time to address it," said Becker, a bill sponsor.
Another Becker bill, Senate Bill 181, marked a watershed change for environmentalists opposed to oil and gas operations. The measure gives local entities control and recasts the oil and gas regulatory board to focus on public health, safety and the environment.
Opponents said the bill would eliminate jobs and tax revenue from extraction along the Front Range, as companies look elsewhere.
The last chapter on the issue has not been written, however, as Weld County opponents to the law work on a ballot question to undo constraints on the industry.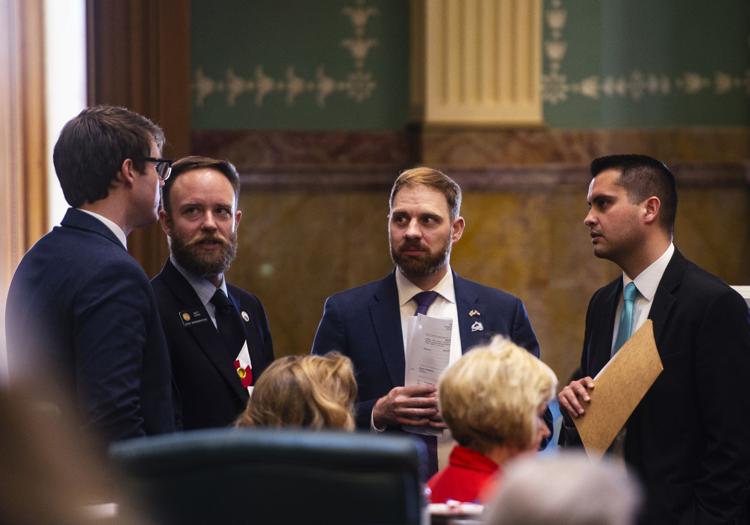 Heat over red flags
Among the 2019 session's early bills, none generated more controversy than the "red flag" gun bill, House Bill 1177, also known as the Deputy Zackari Parrish III Violence Prevention Act. It's named for the Douglas County sheriff's deputy who was gunned down Dec. 31, 2017, by a man believed to be mentally ill.
The bill allows a court to order that guns be seized from someone whom evidence shows can pose a threat to themselves or others.
The 2018 version had bipartisan support from its House co-sponsors, Reps. Alec Garnett, D-Denver, and Cole Wist, R-Centennial, as well as notable Republicans such as 18th Judicial District Attorney George Brauchler and Douglas County Sheriff Tony Spurlock.
Wist, the House assistant minority leader last year, lost his re-election to Tom Sullivan of Centennial, a gun control activist whose son Alex was killed in the Aurora theater shootings in 2012. Brauchler lost his bid for state attorney general.
Most of that Republican support,except Spurlock's, evaporated with the 2019 version, which lengthened how much time a seized firearm could be held.
The bill drew opposition from pro-gun rights groups and opponents who packed the Capitol for both of its hearings.
Democrats in swing districts voted against the bill, including Senate President Garcia and Democratic Reps. Bri Buentello of Pueblo and Don Valdez of La Jara.
By the time the bill hit the Senate on March 7, a dozen rural counties had declared themselves "sanctuaries," meaning they don't intend to enforce the law. Eventually, 36 of the state's 64 counties — including El Paso, Douglas and Weld — passed resolutions against the bill, which Polis signed into law April 12.
By then, recall committees were organizing against Polis, Garcia, Buentello and Spurlock.
The Rocky Mountain Gun Owners announced a lawsuit Thursday challenging the measure.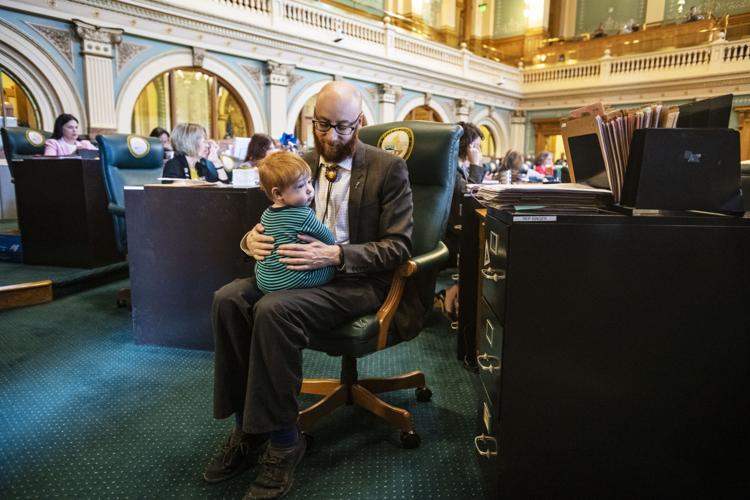 Workplace pay and leave
Democrats passed the Equal Pay for Equal Work Act, after years of seeing the proposal die in the Republican-led Senate.
Senate Bill 85 passed the House 40-21, then passed the Senate 20-14, picking up support from Republican Sens. Don Coram of Montrose and Kevin Priola of Henderson.
The measure lets workers sue over sex discrimination on pay and bars employers from seeking an applicant's wage history to determine pay.
Meanwhile, a paid family leave program got farther than ever in five years of Democrats' efforts, but it didn't cross the finish line. Instead, a task force will study the proposed insurance program to pay for a worker's leave for up to 12 weeks for an illness or to care for a loved one.
Small business and Democratic skeptics, including Polis, wanted more information on whether the fund could bring in enough money to cover its claims.
With that information, the bill's sponsors, Sens. Faith Winter, D-Westminster, and Angela Williams, D-Denver, plan to be back next year with legislation to authorize the program.
Williams said most Coloradans can't pay for extended leave. "We know that Coloradans every day have some kind of life event that could put them into financial stress, that can lead to unemployment and just snowball into a lot of other items that doesn't create an economically good working environment here in Colorado," she said.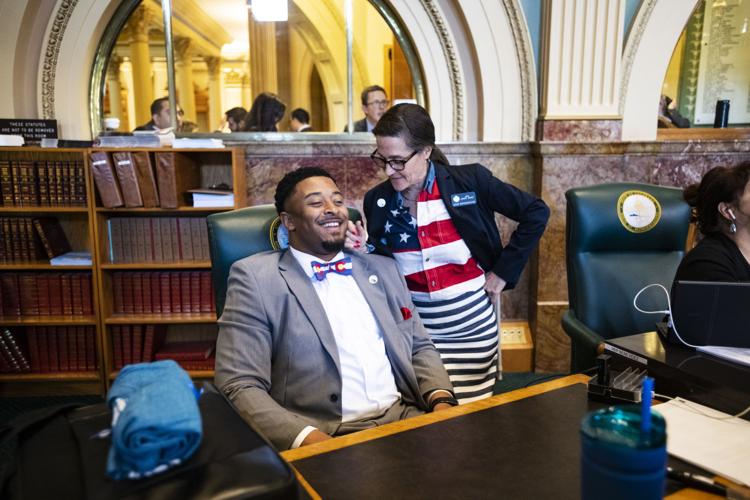 Polis' pupils
Polis vowed in his campaign to make a big splash in his first 100 days. As the session neared its end, he said he was "very proud of what we accomplished in the first 100 days."
He pointed to one of his biggest pledges — funding of full-day kindergarten. Next year's budget allots $175 million to ensure all-day kindergarten is available and free across the state this fall.
"Unlike a lot of things in government that seem slow, we're talking about a few months from now," Polis said, though some question whether schools will be ready in time.
Higher education also will see a budget increase next year, allowing the schools to hold tuition costs flat.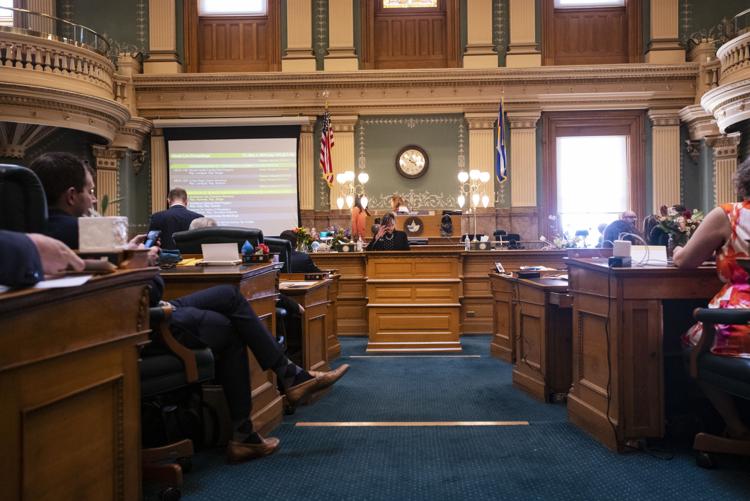 A defused sex-ed bill
Lawmakers also passed House Bill 1032, a stripped-down version of the sex education bill that was introduced on the session's first day and generated angry opposition and dozens of hours of hearings with hundreds of witnesses.
The bill was rewritten Thursday to delete some of the most controversial language, but it retained its core provisions on teaching consent and closing a loophole used by some schools to teach "abstinence-only" curriculum, which is barred under a 2013 law.
During the bill's final moments in the Senate, Republican Leader Chris Holbert of Parker spoke to opponents outside the Capitol, some from Colorado Christian University and the Catholic Church, telling them to be sure they look at the new version, not one from two months ago.
Coram, the Montrose Republican senator, said he took "a lot of arrows" over his co-sponsorship of the bill, but it was the right thing to do. The Senate approved the much abbreviated measure on a 21-14 vote Friday. The House later OK'd the amendments and approved the bill 40-23.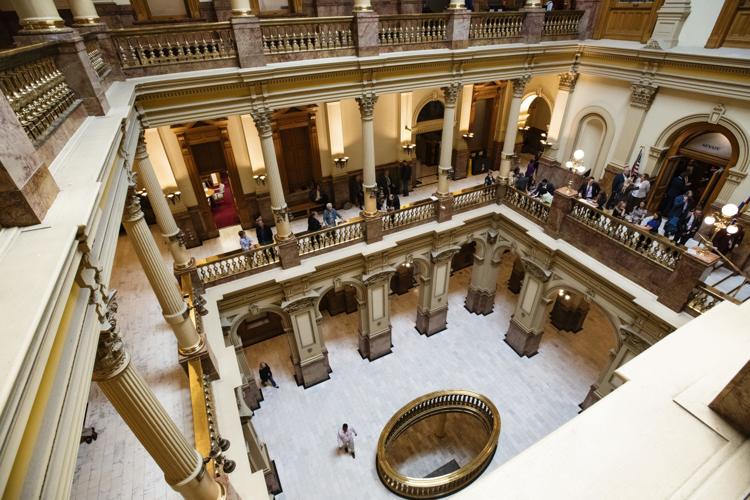 Movement on transportation
After last fall's defeat of two ballot questions to finance transportation improvements, lawmakers tried various ways to fund the Colorado Department of Transportation's 10-year, $9 billion projects wish list.
That included failed attempts to swap the state gas tax for a new sales and use tax and to tap into the general fund.
The good news is that transportation will see more than $300 million extra from the state budget next year. The bad news is that most of that is one-year funding, with dwindling gas tax revenues keeping the state falling farther behind growth.
Polis, nonetheless, said the $300 million for roads showed "the commitment of Democrats and Republicans to do everything we can with the resources we have to reduce traffic and promote safety. Obviously, any long-term solutions would likely go before the voters.
"They didn't bond with new revenue. They didn't want a sales tax. They said, 'Do more,' and this Legislature has really stepped up, and we're very supportive of that."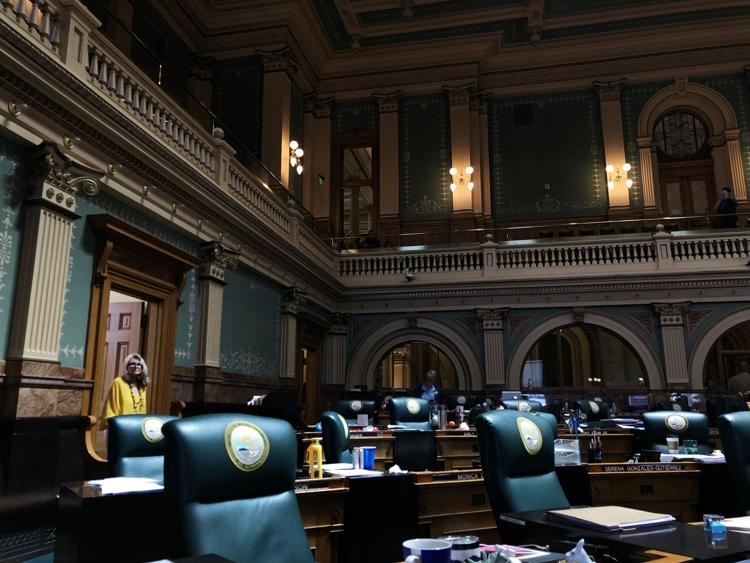 New way to pick presidents
Democrats decided to commit the state to a new system of casting its Electoral College votes.
Senate Bill 42, which Polis signed in mid-March, commits Colorado electors to vote for whomever wins the national popular vote, regardless of who wins the state vote.
That's assuming enough other states approve identical legislation to make a difference in the national outcome.
Republicans have attacked the measure, seeing it as a response to Donald Trump's election in the Electoral College despite losing the national popular vote by nearly 3 million ballots to Democrat Hillary Clinton.
A petition drive is underway to halt the measure's implementation pending results of a statewide referendum.
Vaccinations bill dies
After hundreds of parents testified for and against a bill to toughen immunization reporting requirements, the Senate quietly let the bill die Thursday.
House Bill 1312 would have required parents or guardians who want to exempt their children from any vaccinations to fill out a state form rather than simply inform their local school.
The bill didn't take away exemptions, but its goal was to increase children's vaccination rate. Supporters said it was critical, given the national measles outbreak.
Polis, however, had said he might not sign the bill based on its requirement that parents obtain the form in person from a local health department or the Colorado Department of Public Health and Environment.
For a list of other bills that passed this session, visit gazette.com.
The Gazette's Conrad Swanson contributed to this story.
Also passed in the 2019 session:• House Bill 1039, allowing transgender Coloradans to obtain new birth certificates instead of amended ones and easing rules to get such documents.
• HB 1106, barring landlords from charging rental application fees if they can't prove they are used solely to process applications.
• HB 1110, setting up a task force to make recommendations on media literacy curriculum for elementary and secondary public education.
• HB 1124, blocking law enforcement from arresting an immigrant on federal orders without a court order.
• HB 1129, banning licensed mental health therapists from providing "conversion therapy" to gay youths.
• HB 1168, setting up a "reinsurance" program to help keep costs down for health insurance providers with high-cost claims.
• HB 1210, allowing local governments to set a minimum wage higher than that required by the state.
• HB 1216, capping the cost of insulin and authorizing the state to find out why the drug costs so much.
• HB 1224, requiring jails to provide free menstrual hygiene products to inmates.
• HB 1225, barring imposition of bail for various petty offenses and traffic cases.
• HB 1264, intended to increase transparency for the conservation easements program, which some landowners say has cost them hundreds of thousands of tax credit dollars.
• HB 1228, doubling state affordable housing tax credits to $10 million a year for five years.
• HB 1234, allowing home delivery of marijuana products.
• HB 1266, allowing felons to vote while on parole.
• HB 1327, asking voters to approve betting on sports events and to set a 10 percent tax to support water planning and combat gambling addiction.
• Senate Bill 7, adding guidelines and protections around sexual misconduct and violence at Colorado colleges.
• SB 100, allowing victims of revenge porn to seek civil damages.
• SB 139, opening more driver's license offices to serve undocumented immigrants.