"Gannon. Bubba. Little man. Mommy's hero. Wherever you're at, mommy and daddy are here. We're begging and pleading for you to come home."
Landen Hiott, the mother of the 11-year-old Colorado Springs boy who has been missing since Monday, flew in from her home in South Carolina to deliver that impassioned plea at a news conference Thursday, with the boys' father, Albert Stauch, and about a dozen other relatives at her side.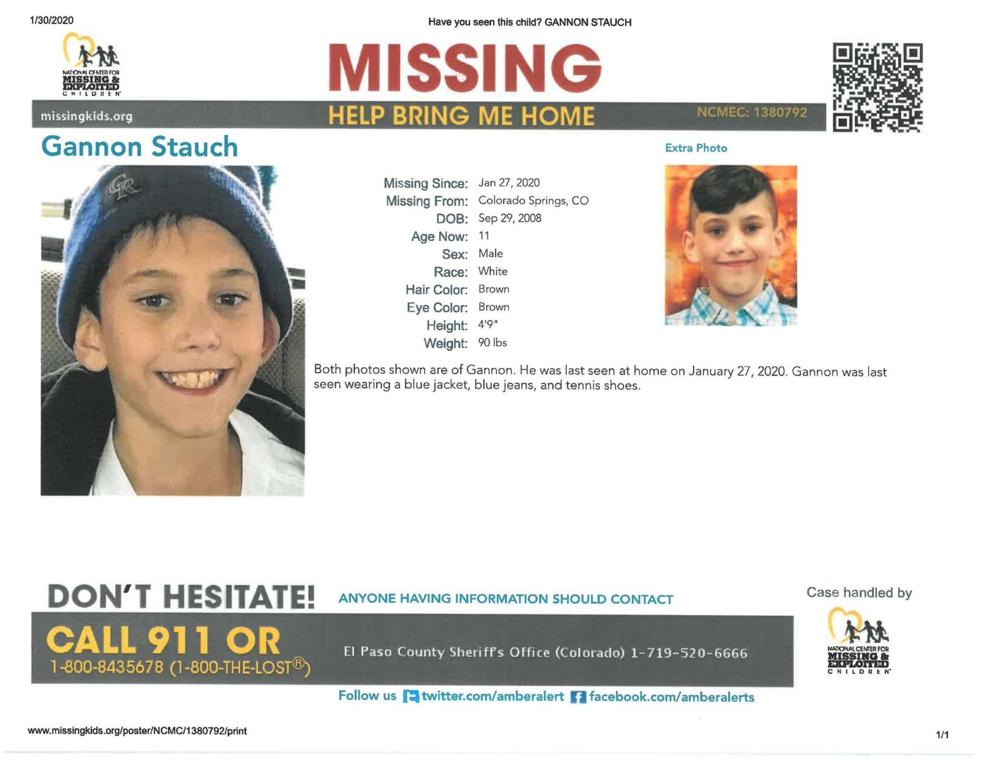 Gannon Stauch was last seen by his stepmother, Letecia Stauch, Monday afternoon, when he left to walk to a friend's house in their southeastern Colorado Springs neighborhood of Lorson Ranch near Fountain. Authorities have not said if he ever made it to the friend's house.
"It's so hard to think, 'Why is this happening to him?'" Hiott said, looking into a bank of TV cameras. "I have no clue. My kid deserves to come home. My kid has a purpose. My kid has a life."
Until Wednesday, authorities had referred to Gannon as a runaway. That changed Thursday. At the news conference at the El Paso County Sheriff's Office headquarters, Lt. Mitch Mihalko said Gannon is now considered an endangered missing child.
Mihalko said the change is due to Gannon's age, the cold weather, how long he's been missing and medication that he requires, and enables the Sheriff's Office to call on the assistance of the FBI and National Center for Missing and Exploited Children.
The Sheriff's Office's Major Crimes Unit was called in to assist on Tuesday, and its mobile crime lab was parked in front of the family's house on Wednesday.
Still, no one is saying they have found any evidence that Gannon has been harmed or is injured.
"Please understand that this is an active investigation that includes continuing witness interviews as well as evidence collection, trying to figure out exactly where Gannon's at," Mihalko said. 
About 200 volunteers searched nearby fields and neighborhoods this week but found no sign of the boy. They will be out again Friday putting up posters and blue ribbons throughout the neighborhood to show support for the family and let Gannon know he's desperately missed, organizer Sara Robertson said.
"We're definitely here to support the family no matter what," she said, adding that she hopes the ribbons will "guide his way home."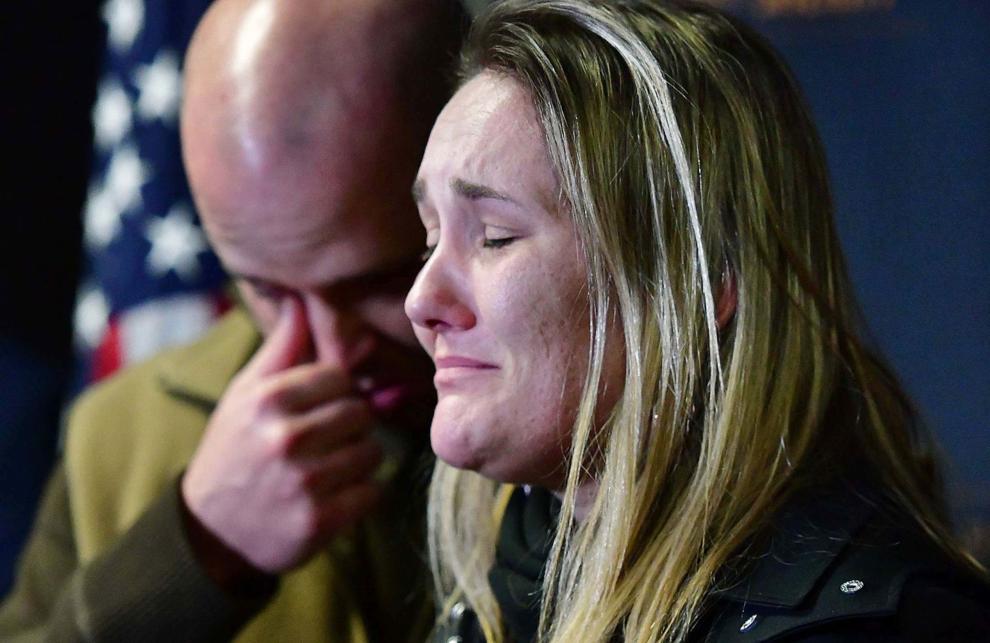 A Widefield School District spokesperson confirmed to The Gazette on Thursday that Gannon attends elementary school in the district. A Sheriff's Office spokeswoman said Gannon was not at school Monday, but did not say why he was absent.
On Wednesday evening, at least 300 people packed Restoration Church on Peaceful Valley Road for a prayer gathering for Gannon. Earlier in the day, authorities had asked for the public's help in finding the boy. 
Albert Stauch, a member of the Colorado Springs-based Colorado Army National Guard 100th Missile Defense Brigade, released a statement to The Gazette on Wednesday via a brigade spokesman.
"We live in an amazing community with amazing people that have humbled me by their kindness and effort to help find Gannon," he said in the statement. "We have very little, if any, information, but we have hope and faith."
Gannon's great-aunt, Veronica Birkenstock, characterized the boy Wednesday morning as quiet and smart as she waited to board a plane from Texas to Colorado Springs.
Hiott arrived in Colorado Springs late Tuesday and spent the night talking to law enforcement, Birkenstock said.
Birkenstock characterized Gannon as "a very loving child. Disappearing is totally out of his character; he always has to be with somebody."
Thursday, Gannon's mother turned to a sheriff's detective at the news conference. 
"You told me, 'I'm gonna find him,' and I believe that," she said and turned back to the media. "I have hope. So please have hope with me. I'm begging: Bring my baby home."