The family of homicide victim Brandon Watkins is preparing to fight the 4th Judicial District Attorney's Office's apparent decision not to file charges against Watkins' fiancee, who allegedly stabbed him in the heart with a steak knife over his request to invite a former love interest to their wedding.
Watkins' sister, Erika Watkins, said in an emailed statement that Deputy District Attorney Andy Vaughan told her family he is planning to drop charges. But Erika Watkins said her family "will not allow the senseless murder of Brandon to be whitewashed under ... (the) guise of prosecutorial discretion."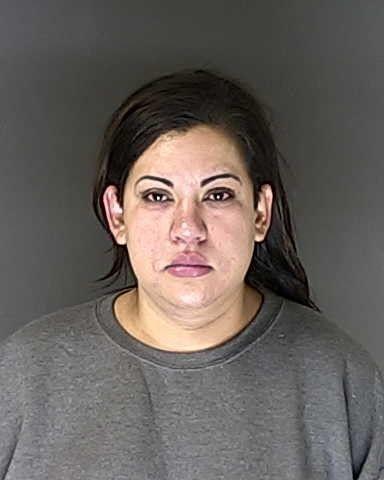 The DA's Office has not confirmed whether it will pursue charges against Jacqueline Souza, 33, who was arrested in July on suspicion of second-degree murder in Watkins' death. Spokeswoman Lee Richards told The Gazette on Friday that her office will "make our statement to the judge in open court at the next court date."
Gazette news partner KKTV was at the Sept. 12 hearing where charges were initially expected to be filed against Souza. The station reported that the prosecutor told the judge the DA's office may not file charges or proceed with the case.
The prosecutor did not explain why at that time, but said the office would make a final decision on charges at the next court hearing, where Watkins' family could be present to weigh in, KKTV reported. A hearing is scheduled for Oct. 19.
Since then, Erika Watkins said, the family's many questions about why charges would not be filed have gone unanswered, but said Vaughan previously told the family "if (Souza) claimed self-defense it would be difficult to prove otherwise beyond a reasonable doubt" — a legal standard meaning the facts do not support any other logical explanation.
Per the American Bar Association's website, "A prosecutor should seek or file criminal charges only if the prosecutor reasonably believes that the charges are supported by probable cause, that admissible evidence will be sufficient to support conviction beyond a reasonable doubt, and that the decision to charge is in the interests of justice."
Erika Watkins said it should be up to a jury to decide Souza's innocence based on the evidence in the case, but that process isn't possible without a charge. Charges can be dropped or changed, she said, but to not file them at all sends "a message that violent criminals will not be charged due to a 'scintilla' of possibility of a self-defense instruction at trial."
"It's the most devastating news we've heard since being told Brandon died," she later told The Gazette by phone. "(Vaughan) just didn't do his job. I can't have my brother murdered and not even fight to get justice for it. He'd do it for any of us."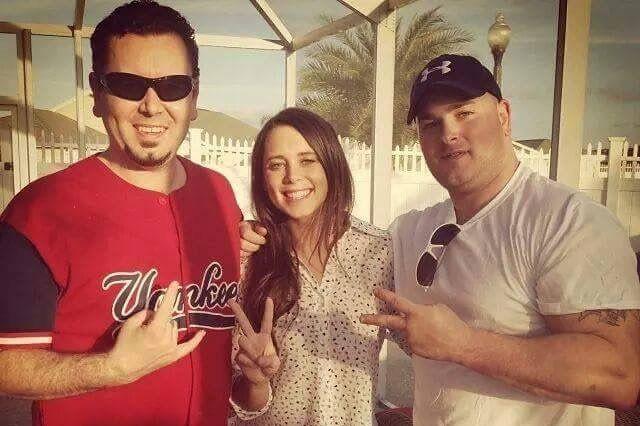 The county Coroner's Office has ruled Watkins' death a homicide — the act of one human killing another — adding that the "Investigation and autopsy findings are consistent with this occurring during a physical altercation with another individual."
Police indicated in court records that they were skeptical of Souza after her account of the stabbing changed with each telling.
Souza admitted they'd been arguing on the way home from a bar about a wedding guest Watkins wanted to invite. She suspected he was having an affair.
But first, Souza said the fight had nothing to do with it, telling police she walked into the kitchen to find Watkins with a knife sticking out of his chest and the sliding glass door open. Then, she said he might have stabbed himself in the chest.
The third time, she said she accused him of cheating with multiple women, prompting him to grab her by the throat and push her up against the wall of the garage. Later, she said they were in the kitchen when he held a knife up to her face to scare her but did not threaten her or touch her with it.
To get away, Souza said she pushed Watkins in the chest and he fell down on top of the knife.
Police said Souza's account was "not consistent" with evidence; an affidavit also said they were suspicious about a dark bruise "roughly the size of the butt end or finger grip portion of a steak knife" on her right, dominant hand.
The affidavit also noted Souza told police several times "she had enough of Brandon Watkins and his behavior towards her," and wanted to "confront" him and call off the wedding but "knew it would cause him to become angrier."
Police declined to comment Friday on whether they agree with the DA's expected decision not to pursue the recommended charge of second-degree murder, defined in Colorado law as when a person knowingly causes the death of another, but not with deliberation.
Spokesman Lt. Howard Black said detectives have "completed an exhaustive and complete investigation. This case is now in the jurisdiction of the District Attorney's Office."
Contact the writer at 719-636-0362 or find her on Twitter: @njKaitlinDurbin.