A man seen entering a West Fillmore Street head shop  Tuesday night might have witnessed a killing and Colorado Springs police are seeking the public's help tracking him down.
The victim was identified Thursday as 25-year-old Benjamin A. Nandin of Colorado Springs.
A police news release called his death a homicide, but didn't provide his cause of death.  
We are asking for your assistance for this investigation. We are trying to identify a possible witness. The individual is a white male who was wearing a red hooded sweatshirt and blue jeans. He arrived in what appears to be an early 2000's Ford Explorer or similar style SUV. pic.twitter.com/cFG11ZkXc6

— Colorado Springs Police (@CSPDPIO) February 14, 2020
Police were called at 11:52 p.m. Tuesday to a report of an unresponsive person at The BOMB Headshop at Blown Smoke Shop, at 424 W. Fillmore St. Officers found Nandin dead inside.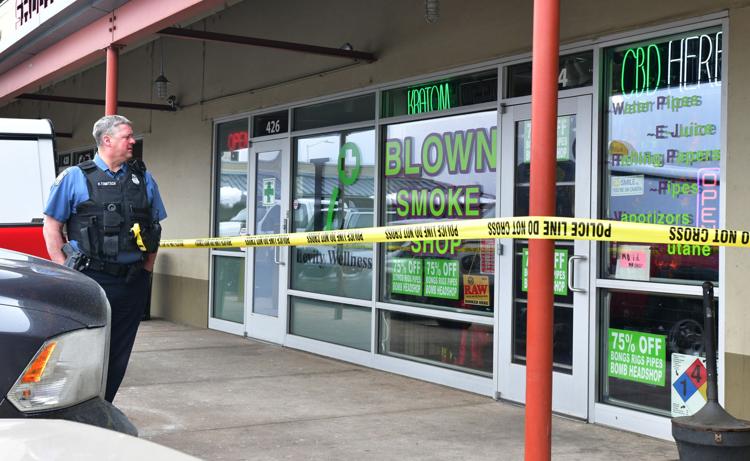 A Facebook profile for Benny Nandin, of Colorado Springs, lists him as a general manager at The BOMB, overseeing two locations in Colorado Springs and one in Pueblo. The profile says he attended Pikes Peak Community College and Doherty High School. 
In hopes of identifying a "possible witness" seen entering the business around 9:45 p.m. Tuesday, detectives have released surveillance video and stills that show a white man in a red hooded sweatshirt and blue jeans and driving what appears to be an early 2000's model Ford Explorer or similar style sport-utility vehicle. The SUV is red with tan trim.
Those with information are urged to contact the police Communication Center at 444-7000.
Nandin's death is the sixth homicide in Colorado Springs in 2020. At this time last year, the city had two homicides.