All too often, "at-risk" people in Colorado — those with Alzheimer's disease, mental or physical disabilities, extreme old age and other challenges — have been neglected or abandoned by their families.
Some of these vulnerable Coloradans have guardians — often a person appointed by a court, or from a county protection office or private group, to look after their interests and see that they're cared for. 
But some guardians have been accused of abusing vulnerable clients, either physically or by not providing care they need. Others lack guardians altogether and are left, sometimes for months or years, in hospitals because no one will take on the responsibility of ensuring their care.
The state has had a solution in place since 2017, created by the General Assembly that year, known as the Office of Public Guardianship under the state's Judicial Department.
The office, led by an appointed commission, was intended to be the "guardian of last resort" for people who have nowhere else to turn.
But not a single person has received help since the law went into effect.
The reason is it has no funding.
On July 1, under a law passed in the 2019 legislative session, the guardianship office will finally get state money to establish a three-year pilot program in the city and county of Denver — the state's 2nd Judicial District.
Some see the pilot program as an important step toward closing a "serious gap in the social safety net," as Elizabeth Leith, presiding judge in the Denver Probate Court, said at a legislative hearing in February.
But getting the program funded has been multiyear struggle. And others see potential flaws in the program, such as a lack of established professional standards for guardians, transparency and uncertainty about its future. And there have been ethics questions raised.
Wandering at the airport
Late last year, a series of reports by Jeremy Jojola and other journalists on KUSA-9News' "9Wants to Know" investigative team spotlighted the plight of at-risk people without guardians.
The "Stranded" series told of 80-year old Jerry Ellingsen, a Florida man who has Alzheimer's disease and was found wandering Denver International Airport with his dog, not knowing where he was or why.
"According to police records, a family member in Florida told police she was 'done' [with him] and put Ellingsen on a one-way flight to Denver expecting family in Colorado to pick him up," Jojola reported. "Nobody from his family came for Ellingsen and he ended up stranded at University (of Colorado) Hospital for (six) months."
Ellingsen is no longer there but his exact whereabouts are unknown. A sister told 9News that she believes he is under the care of a private company in Colorado but doesn't know exactly where he is.
9News reported that 113 at-risk people were abandoned in metro-area hospitals in 2017, with 30 left behind by family members. One person, who was held at a special unit designed for at-risk individuals at Denver Health, stayed there for eight years.
The cost to care for those abandoned at Denver Health is around $3 million a year, said Amanda Thompson of Denver Health.
The 9News series helped prompt the state Legislature to pass a bill, which Gov. Jared Polis signed in May, making abandonment of at-risk adults a felony, and another measure funding the guardianship office's Denver pilot program.
'No one to appoint'
Deb Bennett-Woods, former director of the Center for Ethics and Leadership in the Health Professions at Denver's Regis University, and chair of the OPG Commission, says the public guardianship program is intended to serve "indigent and incapacitated adults who lack necessary access to guardianship" from other sources.
Colorado is among a handful of states without public guardianship, she said, adding that "Colorado is way behind."
Leith, the Denver probate judge, told the state House Judiciary Committee in February that there is a "serious gap in the social safety net" for indigent adults who have no family or friends taking on the guardianship role, and where county protection offices will not accept guardianship. Some have outlived their caregivers; others have chronic drug or alcohol abuse, she said.
"There's no one for the courts to appoint" as a guardian, Leith said.
Carl Glatstein, an attorney in private practice who has dealt with probate and guardianship for decades, said he's often asked by judges to find guardians. He estimated that half of Colorado's counties "reluctantly" take on that role.
But under state law, and as cited by a 2014 advisory committee to the chief justice of the Colorado Supreme Court that recommended creation of the guardianship office, courts cannot require county social service agencies to accept that responsibility.
"We do not have a guardian of last resort," Glatstein said.
A fact sheet on the guardianship office's website states that "most professional guardians have a background in social work or nursing, although there is no official certification or licensing requirement in Colorado to be a guardian. OPG will be looking for individuals with similar skill sets or experience working with social service support organizations, health care facilities, affordable and alternative housing options. While OPG will have an attorney, the guardian-designees will not be attorneys unless they also have the desired background and skill set in social sciences."
According to Leith, the pilot program assumes each guardian will have a caseload of about 10 people. That's a drop in the bucket compared to what guardians with other organizations take on, such as The Arc of Pueblo, a group that provides guardian and advocacy services for people with intellectual and developmental disabilities, where each guardian has about 35 cases at any given time, said Arc's Stephanie Garcia.
A struggle for funding
Under 2019's HB 1045, the state will fund the guardianship program with $427,000 in general fund dollars and another $408,386 from an increase in probate fees.
But the funding history is a subject of controversy all its own.
When the original law setting up the office was passed in 2017, the bill's sponsor, then-state Rep. Dave Young of Greeley, put into the bill that the program would be funded with gifts, grants and donations. Lawmakers often do that in starting a new program in hopes that state funding will show up sometime in the future.
Young told Colorado Politics that he sought gifts, grants and donation as a funding source because he did not want to take advantage of his former position while a state lawmaker as a member of the Legislature's Joint Budget Committee, although JBC members, including Young, do sponsor bills that seek state funding.
The 2017 bill required the office take in $1.75 million in gifts, grants and donations before it could begin its work, which at the time would have entailed setting up three pilot projects in the Denver, Montrose and Otero judicial districts.
But nowhere near that much money was raised. The grand total donated in two years: somewhere between $1,750 and $1,900.
Prior to passage of this year's HB 1045, the JBC turned down funding requests for state dollars several times, most recently in September 2018 and again in January.
In 2019, Democratic Rep. Marc Snyder of Colorado Springs picked up the ball . As introduced, HB 1045 dropped the language on gifts, grants and donations , leaving it with no discernible source of funding and pinning its hopes on taxpayer dollars from the General Assembly.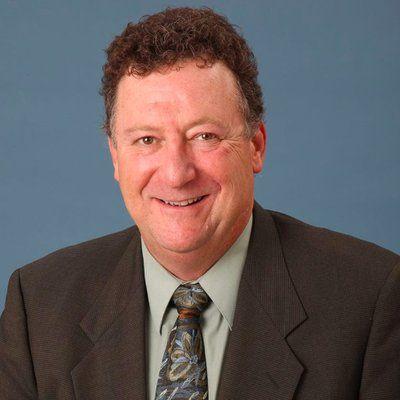 The JBC didn't play along. After the Jan. 23 request, two members of the JBC — Democratic Sens. Dominick Moreno of Commerce City, and Rep. Daneya Esgar of Pueblo — made it clear that JBC would not be putting money into the program.
Moreno told Colorado Politics that hospitals should fund the program. "The issue for me is that if the hospitals don't want to put up the money, is it the state's responsibility?"
Hospitals benefit from these patients when they don't have a guardian since some of their costs are covered by Medicare or Medicaid, Moreno said.
Moreno said the JBC put more money into the state budget for Denver Health to pay for the expenses of moving people out of the hospitals into long-term care, which he said is the appropriate action for those without guardians.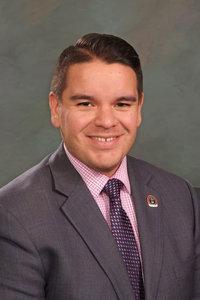 He also expressed concern that the program lacks guardrails, including a way to ensure that every effort is made to locate a family member or someone else who can take on the guardian role before the state steps in.
"We want to make sure that every opportunity for the family has been exhausted," he said.
Ethical questions
Concerns have also been raised over how the 2019 bill came to fruition.
That started with a visit by a pro bono lobbyist to the state's Independent Ethics Commission. The commission, in a divided ruling, said it would be OK for the guardianship commission to obtain pro bono lobbyist services from Ruth Aponté, of Denver firm Aponté and Busam.
But Ethics Commissioner Matt Smith, in an unusual dissent, raised questions about the process. "How does the OPG (which lacks any personnel other than the commission itself) plan to solve this funding shortfall? It offers to bring in a lobbyist. Not just any lobbyist, but a 'pro bono lobbyist,' at least until funding is secured to pay for the lobbyist," Smith wrote.
"It seems ethically incongruous that a fledgling state agency would turn over its financial and statutory future to a single 'pro bono' lobbyist," he wrote.
Then there's the involvement of Young, the former state legislator who is now state treasurer.
An open records request filed by Colorado Politics found a handful of text messages and emails discussing the pending 2019 guardianship funding legislation that went back and forth among Young, Aponté, Snyder, the bill's key backer, Rep. Chris Hansen of the JBC, guardianship commission head Bennett-Woods and others — all advocates of the bill.
Young's involvement raised concerns for opponents, including former state Sen. Rob Hernandez of Denver, who said Young improperly lobbied in favor of the bill.
Lawmakers are prohibited by the state Constitution from lobbying on bills for two years after they leave office. Young's last term in the state House ended in January.
However, the amendment is silent about prohibitions on lobbying when a lawmaker moves from the General Assembly to a statewide elected office, as Young did.
Young said he did nothing improper.
"I was involved with this bill (in 2017) and with the issue, and people wanted me involved to catch up," Young told Colorado Politics.
Young denied lobbying, adding that it was OK for him to be involved because as state treasurer he's concerned about how state money gets spent.
"To me, this is an issue about the financial health of the state," he said. " ... Anything that affects the financial health of the state of Colorado is something I pay attention to and should have an opinion on."
Young did not testify on the bill when it went through the legislative process. His interest in the issue comes from a sister who has significant disabilities and who has had problems with care, according to his legislative website.
'No checks and balances'
According to the National Academy of Elder Law Attorneys, 13 states have standards of practice as established by the National Guardianship Association for guardians, both private and public, that include ethical and fiduciary responsibilities.
In some states, such as Arizona, the public guardian, primarily in a fiduciary role, must be licensed by the state Supreme Court. And states such as Ohio require guardians to take specific training and continuing education.
Colorado's 2017 guardianship bill requires the agency's executive director to adopt professional standards and a code of ethics for guardians, including a policy on conflicts of interest. But the bill didn't say what standards the office should use.
Even Carl Glatstein, the attorney and, with Judge Leith, a former member of the Supreme Court advisory committee on guardianship, admitted there's a lack of management and oversight in the state's probate system, and that includes guardians. There are 17,000 open cases, Glatstein said. "I hope the office will grow into that (oversight role)," he added, although the law does not provide for that.
Maureen Welch, a critic and a volunteer advocate, has an 11-year-old son with Down syndrome who she says someday will be an at-risk adult. She's frequently seen at the Capitol with her son, or with a near-life-size cardboard cutout of her son.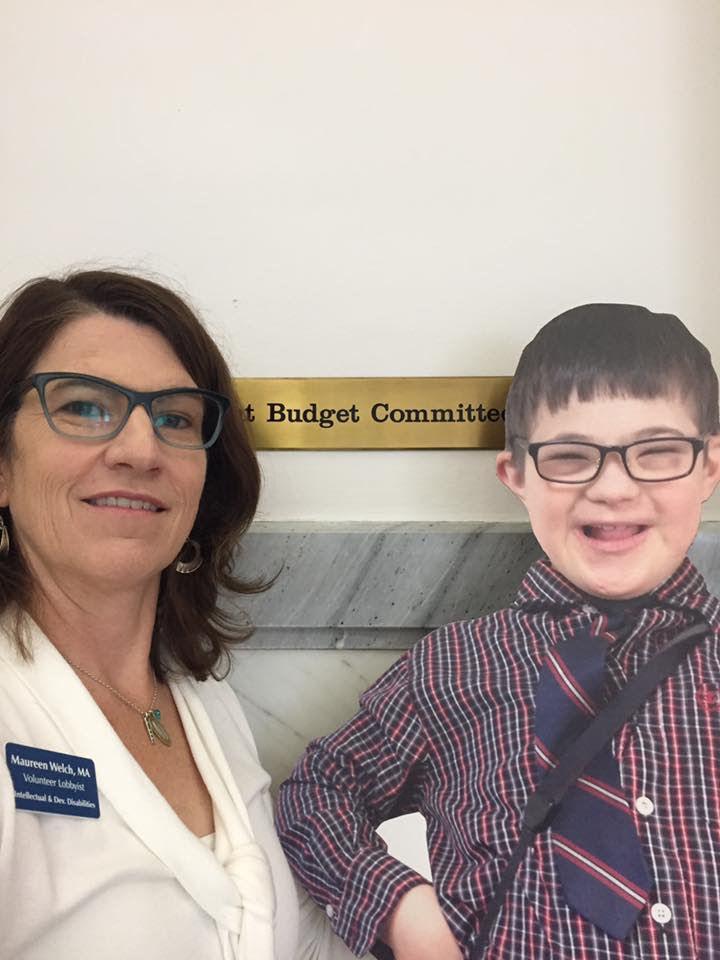 She told the House Judiciary Committee in February that the guardianship office has no rule-making or public process for stakeholders. And she warned that once the pilot gets underway, there will be no way to stop it, even if it doesn't work.
"No legislator wants to end a relationship between a person at risk and a guardian," Welch said. The guardianship office will have wards to care for, and to stop a pilot once those guardians have been assigned will be difficult, she explained.
"There are no checks and balances" to the power of the yet-to-be-named executive director, Welch wrote.
The best outcome, she added, is to hit the pause button and "focus on guardianship reform that will produce safeguards, oversight and current best practices."
During the February legislative hearing, David Cassidy of Colorado raised the issue of a patient's bill of rights .
Cassidy said his mother, who died last year, was under the care of a "cruel and unscrupulous" guardian.
"Guardians are allowed to run amok, unregulated and unsanctioned. ... To pass this bill before safeguards like licensure, regulation, or a bill of rights for those under guardianship is putting the cart before the horse," he said.
The indigent have rights, too, Cassidy told the committee. "They are the ones most at risk." 
'He was crying and ... scared'
Welch, who says she has visited courts all over the state to observe guardianship proceedings, also has raised issues around the way Leith runs the probate court and its lack of transparency as the pilot heads into start-up.
Welch and Democratic Rep. Meg Froelich of Greenwood Village went to a Denver probate court hearing last week in which Leith was presiding. Welch said they were kicked out of two hearings, based — she believes — on Leith's interpretation of statutes that allow attorneys to ask a judge to close a probate case to the public, citing, for example, private medical records.
Removing people seems to be routine in that court, Froelich said.
"People's rights are surrendered under these guardianships," she added. "We have to be open and transparent about this. There's no way to know what happens to the person once the courtroom is closed."
Amber Roth, district administrator and clerk of the probate court, told Colorado Politics in an email that there had been "a member of the public" in at least three guardianship hearings recently. She didn't say whether that included Froelich and Welch.
Roth also pointed out state law allows hearings to be held in a "manner that reasonably accommodates the respondent and may be closed upon the request of the respondent or upon a showing of good cause, except that the hearing may not be closed over the objection of the respondent."
"You can't find out who's being appointed the public guardian in a closed courtroom system," said Hernandez, the former lawmaker, who says he became involved in the issue after he was termed out of the legislature and when people started contacting him for help.
Oversight is important to ensure there's no conflict of interest, he said, and so that there's somewhere for people to go when there are problems with the guardian.
At the House Judiciary Committee hearing in February, Hernandez told of the case of a man with Down syndrome, now 67, who was taken to the emergency room by a sister who cared for him, and who wound up under the guardianship of a county protective services agency.
"He was literally ripped from his sister's arms" in a court hearing, said Hernandez, who said he has known the family for 15 years. "He was crying and telling people he was scared."
While under guardianship, the man has had repeated hospitalizations and has suffered cracked ribs and pelvic fractures, Hernandez testified. Eventually, Hernandez said, police were called and the family has hired an attorney.
"It's important to protect the integrity of the system as well as protecting the safety and mental well-being of their charges," Hernandez said.