A 24-year-old woman whose body was found in southeast Colorado Springs in November died in a dirt bike crash with a man who allegedly tried to cover it up, her grandmother said Thursday.
Pedro Juan Cruz-Quinones, 20, was arrested Dec. 11 in the death of Jacquiline Eva Wilde, whose body was found Nov. 6 in a field west of the 3700 block of Astrozon Boulevard, police said.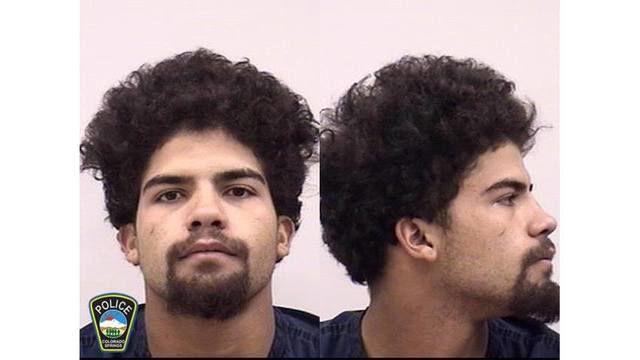 Cruz-Quinones is accused of leaving the scene of an accident involving death, vehicular homicide involving reckless driving, reckless manslaughter and criminally negligent homicide, all felonies, court records show. He posted $10,000 bond Dec. 13.
Police haven't said how Wilde died, but her grandmother, Joyce Wilde, said the pair were riding a dirt bike along Sand Creek Trail when Cruz-Quinones lost control and crashed. Jacquiline wasn't wearing a helmet, her grandmother said.
Then he allegedly moved her body and took her jewelry, cellphone and wallet to make her look like a robbery victim, Joyce Wilde said. He didn't call 911, she said.
His arrest affidavit does not say whether Cruz-Quinones stole anything from Wilde.
"I'm angry about that — that he left her in a field," she said. "How do we know if she was dead or if she was still alive?"
Joyce Wilde said she raised Jacquiline and her younger sister, who came to live with her when both were less than 2 years old. They moved from Buena Park, Calif., to El Paso County in 1999, and Jacquiline attended Falcon High School.
Jacquiline, who would have been 25 on Nov. 30, leaves behind a 5-year-old daughter. She was doing tiling work and had hoped to return to school to study architecture, her grandmother said.
"She was a smart girl," Joyce Wilde said. "She just wasn't smart all the time."
Jacquiline was "a hands-on person, unlike most girls, especially her age," her uncle, David Wilde, told Gazette news partner KKTV.
"She had an issue, she'd fix her own car and put it back together," he said. "She did the tiling in the kitchen. She was gifted with her hands and gifted with her mind, and someone took that away."
Wilde's death raises the number of homicides in Colorado Springs last year to 38. The previous record was 32 in 2017.
Editor's note: This story was corrected to reflect police had 32 homicides in 2017.