Gov. Jared Polis on Monday announced the creation of a behavioral health task force to overhaul Colorado's system to treat people battling mental illness and substance abuse.
The announcement came a day after The Gazette published a special report that found Colorado's mental health system is in crisis, with hundreds of thousands of Coloradans unable to access care in a system that is often confusing, unaffordable and inadequate to meet demand.
In scores of interviews, The Gazette found that hospital emergency rooms are the primary first stop for mental health crises, and that jails and state prisons have effectively become warehouses for the mentally ill. In addition, care costs too much for thousands of Coloradans, and the state has too few psychiatrists and psychiatric beds to meet demand.
An estimated 832,000 Coloradans live with some kind of mental illness, and nearly 450,000 of them aren't being treated for it, according to a recent Mental Health America report.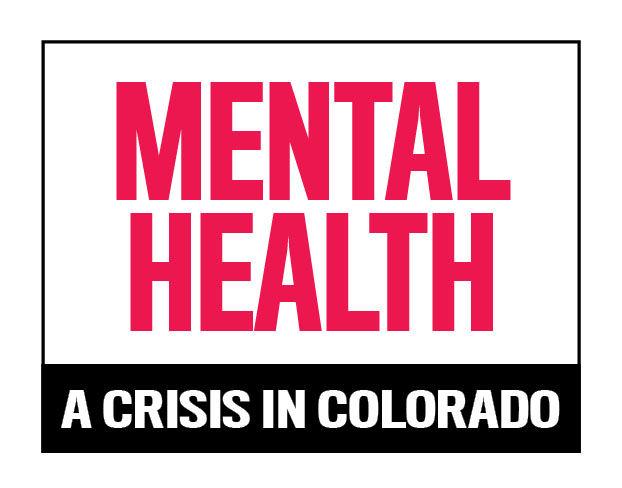 Another study — this one by the Colorado Health Institute — found about 382,000 Coloradans who said they couldn't get the treatment they needed. The same held true for an additional 67,000 people in need of substance abuse treatment.
Polis previously voiced a desire to tackle gaps in behavioral health care, and he acknowledged Monday that the state fares poorly in many national rankings, despite spending more than $1 billion a year on its behavioral health system.
The goal, he said, is to streamline services so people finally can get the care they need to live happier and more fulfilling lives.
"I know we can do it more efficiently, with better value to taxpayers and better results for those who are dealing with mental health issues," Polis said.
The announcement came as a relief to Lori Jarvis-Steinwert, executive director of the National Alliance on Mental Illness' local chapter.
"I'm glad that he's elevating the mental health discussion in that process," Jarvis-Steinwert said. "It's ambitious. It's long overdue. But I'm glad there's some very specific time frames he's shooting for."
Still, concerns linger for some people struggling to navigate the system.
Cassandra Walton, 38, of Colorado Springs, said she was "pretty impressed" with the plan's breadth and called Polis' announcement "a good start."
But she was dubious that the state could pull off such an ambitious overhaul, adding that such announcements are usually "time-buyers." That's a problem for parents like her, who are shepherding their children through life-and-death crises and can't afford to wait for help.
As detailed in The Gazette's report, she often struggled to seek help for her 14-year-old daughter, who has been hospitalized four times in the past couple of years after multiple suicide attempts.
"My fear is that it's a Band-Aid response," Walton said. "It's a: 'Let's say we're doing this thing, it buys us some time, hopefully attention will go elsewhere.'
"Because like I said, it's such a big plan. Is it really doable?"
The announcement came four days after Polis announced another "road map" – in that case, to improve the state's broader health care system by focusing heavily on primary care and preventive medicine and cutting ever-rising health care costs.
The Colorado Department of Human Services will spearhead the new behavioral health task force unveiled Monday. It must include several state agencies and representatives of consumers and families navigating the mental health system, Polis ordered.
Three initial focus areas are reforming the behavioral health safety net system, improving care for children and developing a long-term plan to improve care for criminal defendants who either are — or are believed to be — mentally incompetent to stand trial.
Among its recommendations will be whether to consolidate programs and funding streams under fewer state or local agencies.
A statewide blueprint of reforms is due June 2020, and the state must be ready to start implementing those changes a month later.
A plan specifically to improve competency care for criminal defendants is due much earlier — Jan. 1 — to meet the terms of a consent decree the Department of Human Services signed last month with a Denver-based nonprofit, which had sued the state over its failing treatment system.
The stakes are high. The lack of a coherent, effective mental health system has put many at risk of homelessness, poverty and violence, experts told The Gazette.
And for many, it's a life-or-death issue. Suicides have risen in El Paso County at rates exceeding those of many other areas of the state, including the Denver metro area. From 2004 through 2017, state health officials say, 1,785 people completed suicide here — by far the most in the state.
The Polis administration's willingness to throw itself behind such an ambitious plan marks the kind of opening salvo needed if Colorado truly aims to turn the tide in this battle, said Mari Moxley, a Colorado Springs social worker and Pikes Peak Suicide Prevention volunteer.
"This initiative is an intervention itself, regardless of how it is ultimately executed," Moxley said. "The messaging connotes that mental health care is not only important, but a fundamental right."
Ted Ulibarri, a counselor and clinical supervisor at Rocky Mountain Behavioral Health in Cañon City, said that while the announcement was encouraging, what matters is that it translates to real actions, and changes, on the ground.
Good intentions and words alone won't be enough.
"This community has been in denial for some time about the severity of the substance abuse that goes on around here. That is starting to shift," he said. "I hope something good comes out of this recognition of what's going on, but I think only time will tell."
The Gazette's Stephanie Earls contributed to this story.