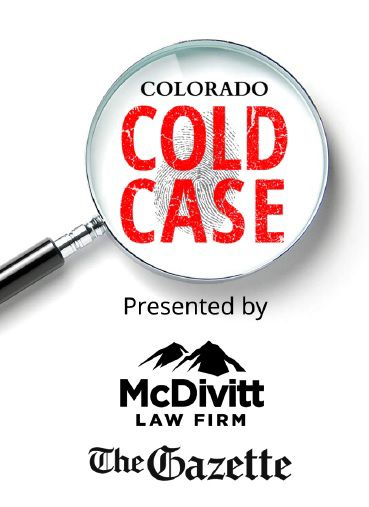 Monday will mark one year since 16-year-old Nathaniel Czajkowski was shot and killed while dining with friends at a fast-food restaurant in the early morning hours of Oct. 29, 2017.
A suspect hasn't been identified, but Colorado Springs police say they believe someone — likely multiple people — knows who pulled the trigger and why. Police agreed to discuss details from the case with The Gazette in hopes it may generate new information that could lead to an arrest.
In its debut podcast, Colorado Cold Case, The Gazette will recount the events leading up to the fatal shooting, hear from witnesses and talk to friends and family of beloved son and talented musician Nate Czajkowski.
The first episode, "The Night of the Murder," will launch Monday on the anniversary of Nate's death, with subsequent episodes to follow weekly. You can download them for free wherever you get your podcasts or at gazette.com/coldcase.
Nate's family isn't alone in waiting for answers.
Two friends with him that night also were shot but survived. Abubaker "Abu" Sentamu was shot in the hand and Nathan Spaulding was shot multiple times in the chest, arm and leg. A third friend was uninjured.
The next morning, a Gazette reporter counted 11 bullet holes drilled into the front of Albertaco's, a Mexican restaurant off Austin Bluffs Parkway, all collected in the west corner of the dining area where Nate and his friends were seated. Nate was shot once through the heart, becoming the city's 24th homicide that year.
Police don't know whether Nate was targeted or if the shooter was aiming for one of his friends or someone else in the restaurant. Nothing in Nate's background, or his friends' pasts, point to a motive, Colorado Springs police Detective Derek Graham told The Gazette.
One clue could be another shooting that occurred hours earlier at a Halloween house party on Soft Breeze Way, where three others were injured — a woman and two males. A year later, little is known about those victims, and there are conflicting accounts about whether Nate and his friends attended the earlier gathering.
More than 100 teens and young adults in their early 20s reportedly were at the Halloween bash when gunfire erupted just after midnight. Police have not said whether the two shootings are connected.
They are asking for anyone who may have attended the party on Soft Breeze Way, or who may have information about Nate's shooting at Albertaco's, to call 719-444-7000 or leave an anonymous tip through Pikes Peak Crime Stoppers at 719-634-7867.
Nate has previously been described by family and friends as a peacemaker, not a troublemaker. They say, to their knowledge, he wasn't involved in any kind of gang activity, wasn't doing drugs other than, occasionally, marijuana, and he didn't have known enemies. Neither did any of the friends with him that night, police said.
But Nate's parents wondered if his rising status as a successful hip-hop rapper could be the reason for his death. He'd co-released his first CD, "Formal Entry," at 14 under his first stage name "Afronaut," a tribute to the massive afro he wore at the time. In 2016, he released a solo album, "Tranquility," under his newly adopted stage name "Nate Winters," which he thought was easier to spell and say than his real last name, Czajkowski (pronounced Chi-cow-ski).
He was working on his third album when he was killed.
Friends and family have compiled the works into a final CD, "Remedies," which will also be released Monday on all major streaming platforms. It will feature five of Nate's already released singles, "Don't Know Me," "Stackin'," "Cuff," "Mindset," and "HML," as well as a few others never before heard. All royalties from the sale will go to Nate's family.
Nate's story is just one of the many unsolved cases in Colorado Springs and throughout the state that The Gazette will examine in the Colorado Cold Case podcast. Future episodes are expected to focus on homicides, missing persons and other major events in our community. Subscribe at gazette.com/coldcase.