A Colorado fugitive wanted for more than four decades after a prison escape was arrested Wednesday in Española, N.M.,  where he had been hiding out under an assumed name, according to the FBI.
Luis Archuleta, 77, who also went by the name Lawrence Pusateri, escaped from a Colorado prison in 1974.  
He was arrested at his home in Espanola, where he had been living under a third name, Ramon Montoya, the Santa Fe New Mexican reported.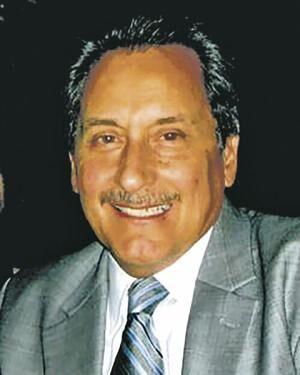 At the time of his escape — his second, the New Mexican reported — Archuleta had been serving a prison sentence for the shooting in 1971 of a Denver police officer, Daril Cinquanta, officials said. He had previously escaped from a California prison.
"In March of 1973, a Denver jury found Mr. Archuleta guilty of shooting a Denver police officer in the 4400 block of Mariposa Street," said Denver District Attorney Beth McCann. "Thanks to the excellent collaboration and tenacity of federal and local law enforcement agencies, Mr. Archuleta will at long last be held accountable for his actions."
Archuleta escaped while undergoing exams at the State Hospital in Pueblo, now known as the Colorado Mental Health Institute. He and three other inmates took guards hostage and stole a vehicle, records show. The other two inmates were quickly caught but Archuleta evaded a manhunt.
Cinquanta, a retired detective, said he had never stopped trying to find Archuleta. He got the tip he needed in late June, soon after a new federal warrant was issued for Archuleta in the prison escape.
Cinquanta told the New Mexican that he found out Archuleta had been arrested as Ramon Montoya in 2011 on a drunken driving charge in Rio Arriba County.
From that arrest, Cinquanta was able to provide Espanola police and the FBI with a photo, leading to Aruchuleta's capture, he told the New Mexican. 
"This arrest should send a clear signal to violent offenders everywhere: The FBI will find you, no matter how long it takes or how far you run, and we will bring you to justice," FBI agent Michael Schneider said.
The escapee had twice been featured on the television show "America's Most Wanted."