Sections of Fountain Creek Regional Park will be temporarily closed due to park repairs, El Paso County announced Thursday. 
John Ceresa Memorial Park and parts of Fountain Creek Regional Trail will be blocked off until March while El Paso County Parks repairs a section of damaged Fountain Creek embankment at the Willow Springs Ponds, a county news release said.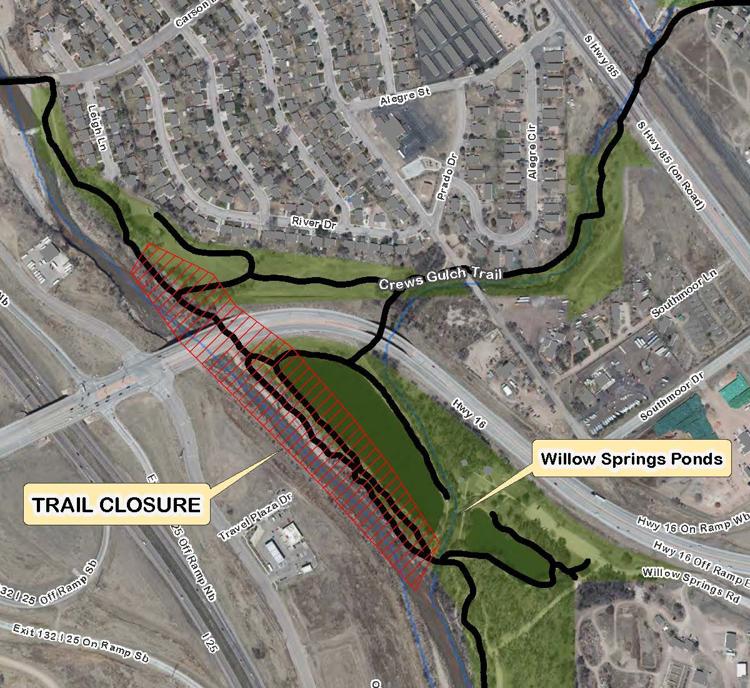 Nearly 20 feet of the trail was washed away in floodwaters that inundated the county in 2015. Repairs will be funded by the Federal Emergency Management Agency and cost $950,000, said county spokesman Joel Quevillon.
The county placed closure signs along sections of the trail, and advised trekkers to pay attention to where closures are while hiking.