Sgt. 1st Class Will Lindsay lived every day for his four daughters.
The 33-year-old Fort Carson Special Forces soldier, who died in combat March 21 in Afghanistan along with Army Spc. Joseph Collette, 29, would take a simple idea suggested by his wife, Sarah, and transform it into something magical.
"Sarah asked for bunk beds. What Will built looked like it was from the Sound of Music," said his brother-in-law Chad Wagner during a memorial service Saturday for Lindsay at New Life Church. "They had two levels with a desk, play spaces, windows with flower boxes on each end.
Even though he was Special Forces, he was the most gentle caring person with his daughters."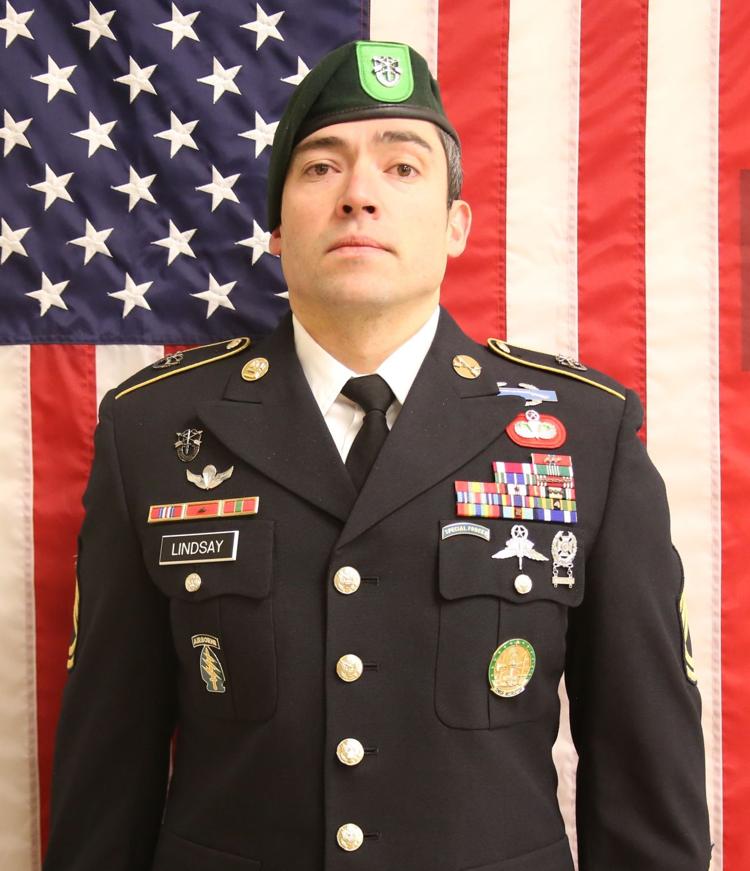 Lindsay was award some of the highest medals for bravery — a Silver Star and four Bronze Stars, as well as a Purple Heart. But his time home with his family was spent playing Barbies or watching endless Disney movies. In the kitchen, he'd whip up monkey bread, German chocolate cake and other treats for his family. 
It's too soon to lose a man like that, "and that's the truth," said New Life Pastor Brady Boyd.
Lindsay and Collette died during firefight with Taliban insurgents in the Kunduz province, north of Kabul. It was his seventh deployment, including five in Iraq and one in Tajikistan.
Lindsay's path toward his decorated career started at a young age, his oldest brother, Levi, said.
"All Will wanted for Christmas was a remote control tank. When it arrived on Christmas day, he went right to work learning how it worked, maneuvering it all over the house," Levi said.
After a few days perfecting his steering, he declared his pet mouse, Willy, as chief commander and raced the tank around the house with his mouse sitting inside.
Just another sign that Lindsay was meant to serve.
Lindsay's fellow soldiers thought of him like a brother, said Andy Lord, who served with Lindsay in the 10 Special Forces Group at Fort Carson through 2013. Lord promised Lindsay that each of his teammates would be Sarah and her daughters' forever family.
"As you (Will) look down on us today, I want you to know that we will always be there for your family. And every chance we get we will remind your daughters that you were a hero who sacrificed your life saving others," he said. "I love you brother."